CoSchedule Swag Has Arrived. We're Blogging This.
Headline Analyzer
The blog post headline analyzer will score your overall headline quality and rate its ability to result in social shares, increased traffic, and SEO value.
Test every headline before you publish. Try the Headline Analyzer »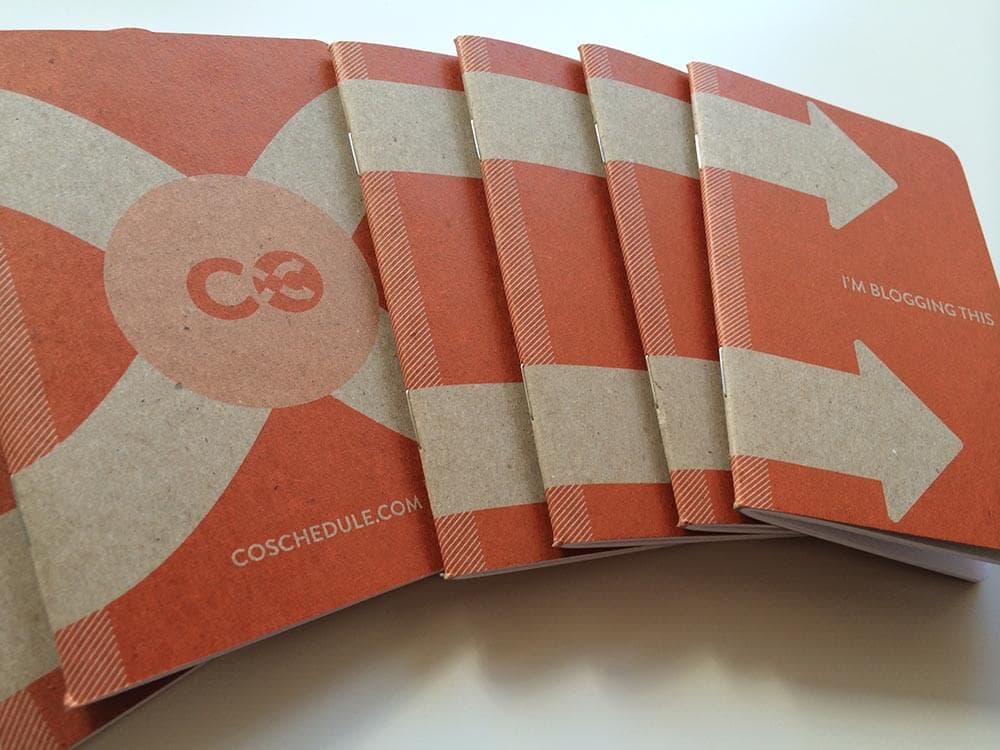 So you're away from your computer (and heaven forbid, your mobile phone) and you hit upon probably the greatest blog post idea the world might ever see, if only you would remember it later. What to do?
We've got swag for that.
Freshly arrived, and available for our CoPilots and our first customers, these great little notebooks have two front covers, depending on how you hold it. Every time you open it, you're at the front. Jot down your ideas and bring them back to CoSchedule to plug into your calendar.
Paper saves the day.
September 20, 2013