Now You Can Use CoSchedule With Or Without WordPress [New Feature!]
Headline Analyzer
The blog post headline analyzer will score your overall headline quality and rate its ability to result in social shares, increased traffic, and SEO value.
Test every headline before you publish. Try the Headline Analyzer »
You're a CoSchedule fan (because you're awesome). So you know you traditionally started with a WordPress blog, then connected it to your CoSchedule marketing calendar.
Well, now CoSchedule works as a fully functional, all-in-one marketing calendar—even outside of WordPress.
You heard that right: You can now use CoSchedule as a standalone content calendar for any marketing you're planning—and you can get started with or without WordPress!
Plan Everything In One Marketing Calendar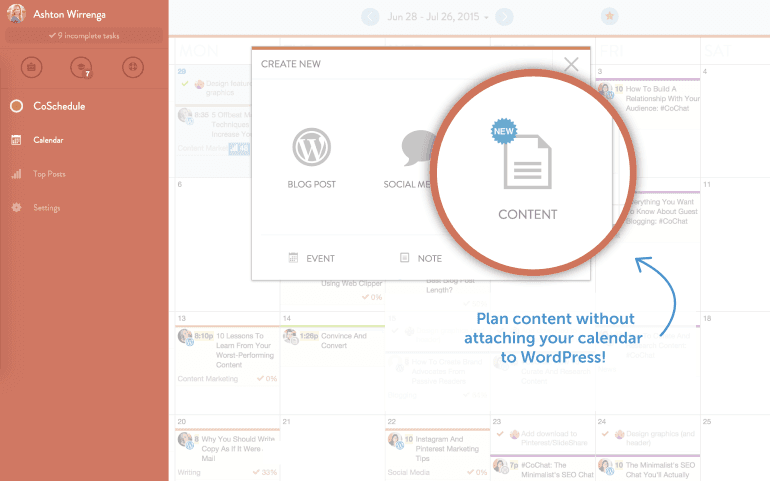 There's a lot more to marketing than just blogging with your WordPress blog. There's a brand new way to use CoSchedule to plan any type of content:
E-books
Advertisements
Twitter chats
Brochures
White papers
Events
Videos
You get the picture. Now you can use CoSchedule's content feature to plan, write, and manage all of your marketing projects from beginning to end.
Create Content Super Easily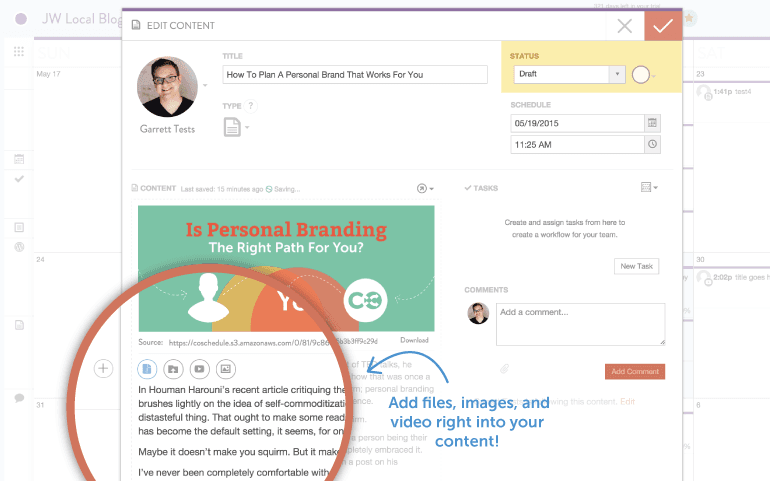 There are many different ways to create content. Now you can use and connect those directly into CoSchedule:
CoSchedule's content editor
Evernote
Google Docs
WordPress
However you manage your content, CoSchedule brings it together into a single marketing calendar to help you plan everything together. That saves loads of time sifting through emails and searching for links.
Use Your Content Anywhere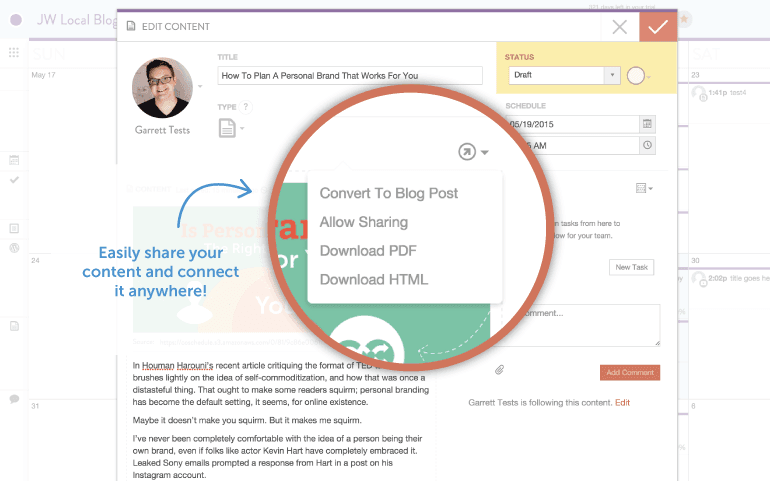 Once you're done creating your content, you can easily export it to use it anywhere:
Download it as HTML.
Download it to a PDF.
Export it as a WordPress blog post.
Share a link for others to see and download it (great for approvals and content partnerships).
Want it as a Word doc? That's coming your way soon.
Share Any Online Content Via Social Media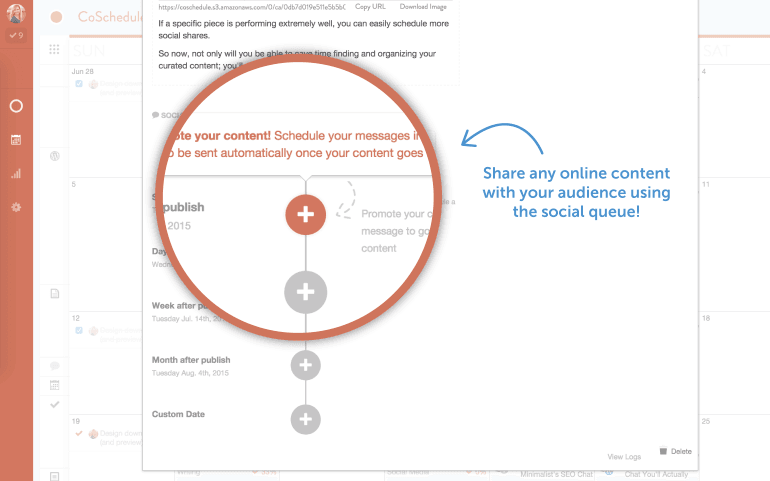 Wherever you publish your content, you can always use your social queue in CoSchedule to share it with your fans, followers, and friends.
Use CoSchedule With Or Without WordPress
You can always add in your WordPress blog later. So there's nothing stopping you from starting your free 14-day trial of CoSchedule.
Get started today with your marketing calendar for everything!
June 30, 2015