Each social network appeals to a specific audience. It makes sense, then, to choose the networks you use super strategically to reach the right people.
While Twitter and Facebook are solid social networks, depending on your purpose, you may have more success using networks that help you even more with visual marketing, like Pinterest or Instagram.
Pinterest and Instagram are great for businesses who create and sell a variety of products like creative brands, food/fashion bloggers, and more.
Want to use Click to Tweet on your blog?
Unlike other social networks where you connect with people you know, Pinterest connects people based on their common interests. While Instagram connects users to relevant content through hashtags.
Since both networks rely on images, Instagram and Pinterest marketing tips definitely overlap.
Schedule Pinterest Pins With CoSchedule
Woohoo! Now you can schedule Pins to Pinterest with CoSchedule! Plan your Pins on the editorial calendar where you manage everything else.
Get Your Download Now
Plus, join our email list to stay up-to-date.
Success! Your download should start shortly.
Tired of the marketing mess?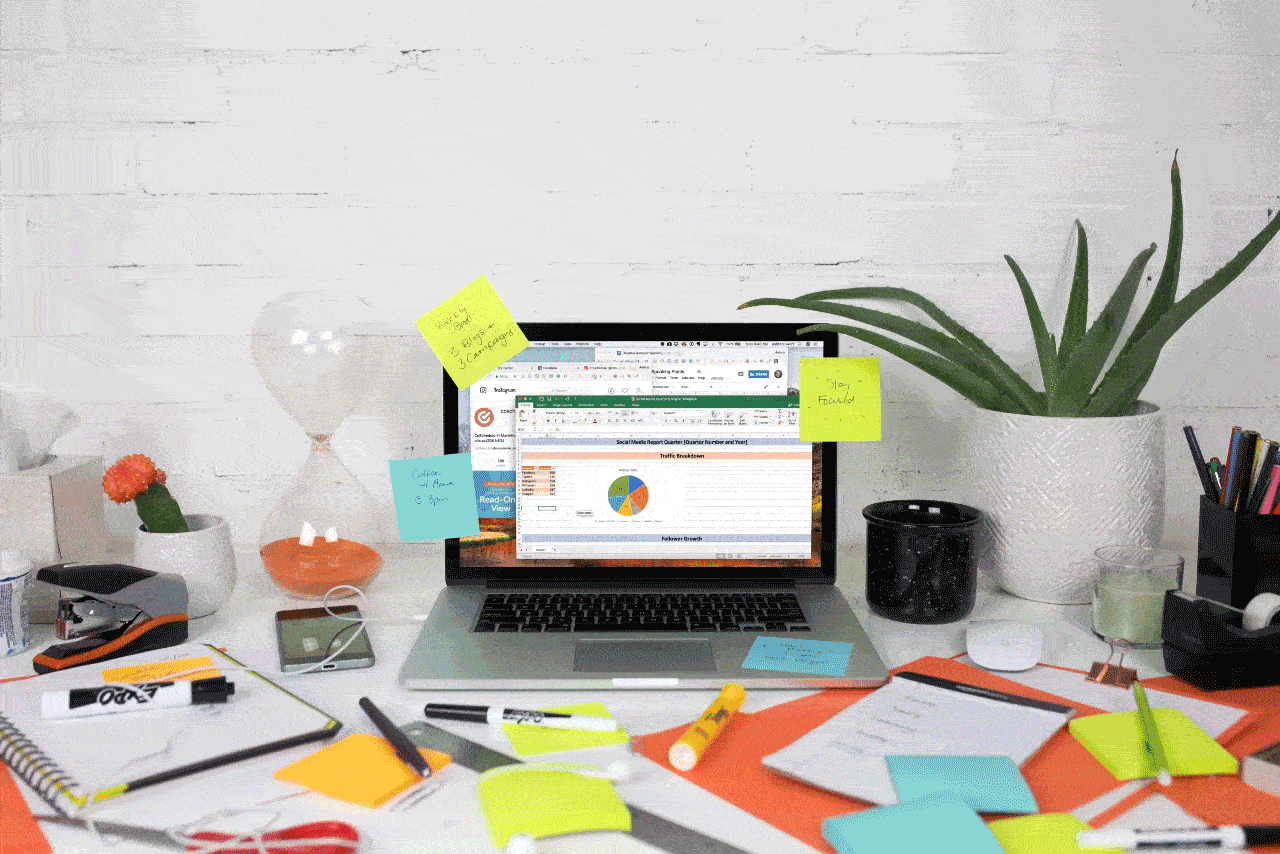 Awesome news! You're invited to a 1-on-1 marketing demo of CoSchedule! In 30 mins or less, you can see how to:
End the frustration of missed deadlines.
Get total visibility into ALL of your marketing in one place.
Save 20 hrs this week alone (and every week after).
If you've ever kicked the tires on CoSchedule, now's the time to see what it's really like.
Success! Your download should start shortly.
Clean up the chaos with your CoSchedule editorial calendar!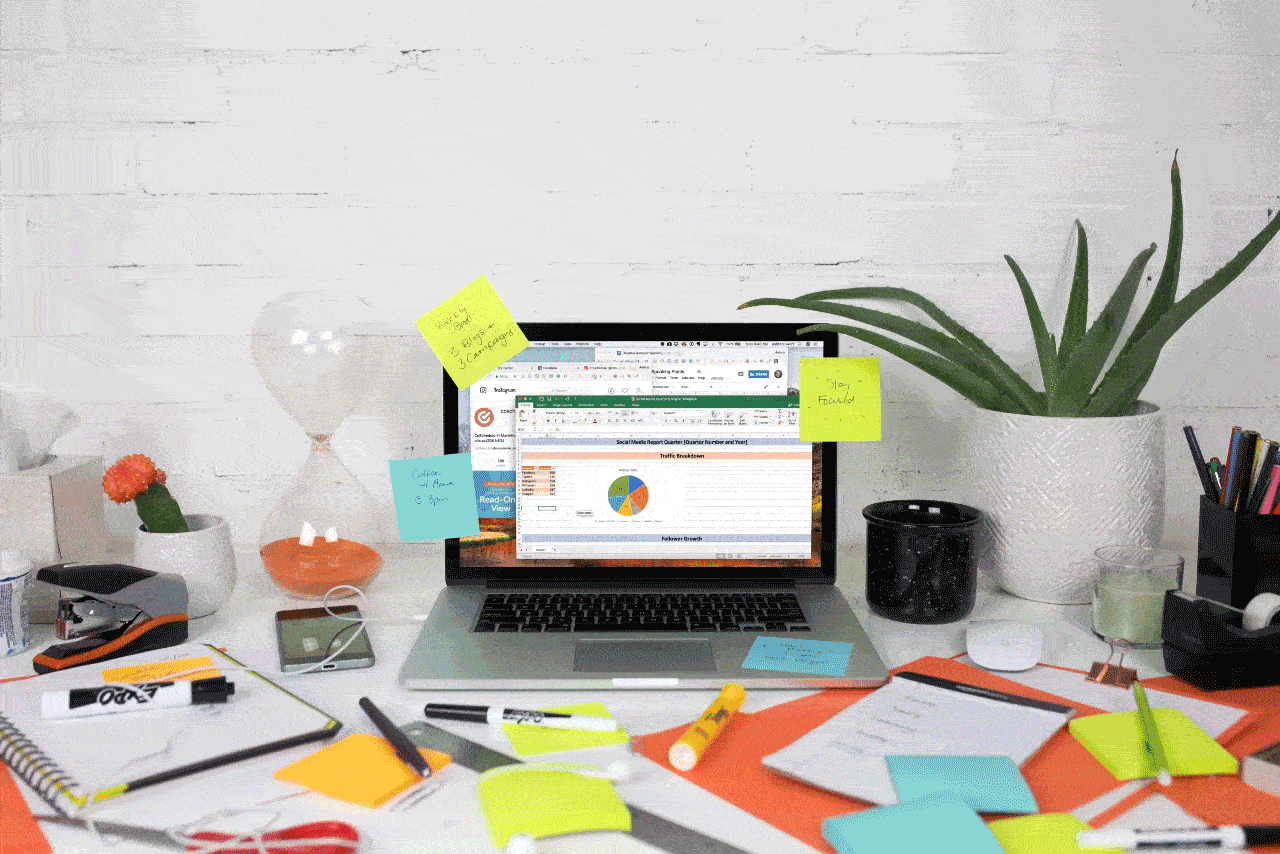 With CoSchedule, you'll:
Save time with blogging, social, and email (think HOURS every week)
Schedule your social posts in batches (and increase your posting frequency) super easily
Get your sh*t together (and hold yourself accountable to publishing like the boss you are!)
Now's the perfect time to start your 14-day free trial to see for yourself!
Marketing On Pinterest And Instagram
Images are essential to both Pinterest and Instagram. If you don't have images to show, then you should rethink the social networks you're using.
When marketing on Pinterest and Instagram, you need to do more than snap a photo and write a witty comment.
As the Pinterest marketing team says, "Don't just show people your hiking boots, show them what they can do with your hiking boots."
Don't just show people your hiking boots, show them what they can do with your hiking boots.Click To Tweet
This is true for both Pinterest and Instagram.
Showing people your product is one thing. In fact, it's what most brands do to "stay active" on Pinterest and Instagram. However, it's not going to bring them results, especially in the form of follows, website visits, and most importantly, sales.
Pinterest Marketing Tips To Rock At Visual Marketing
Kevin from Pinterest gives some great advice on what pins are most successful.
Visually appealing: It's important to make sure your pins look really good with interesting images. The goal is to get people to stop scrolling and spend time on your pin. To do that, your pin needs to look awesome.
Tall images: Make your pins tall, not wide. Since Pinterest shows pins in columns, tall pins look better. Like Kevin said, this is most important when pins show on a phone, which is where Pinterest users are most active.
Interesting: Your pins' image and description should be thoughtful and engaging. This will increase the chances people stop to look at your pin.
Detailed descriptions: While your descriptions don't need to be super long, they should be detailed and well thought out.
Attention-grabbing: Use keywords and helpful details to increase the chances people will resonate with the pin. This will also help the pin show up in search results.
Actionable: Make your pins actionable by showing/telling the audience how to do something, or tell them where they can learn more. Use a strong call to action.
As you can tell, there is a lot of work that goes into making a successful pin. It's not as easy as posting a picture, but if you take the time to do it right, you're more likely to get the results you're looking for.
Facts you should know:
There are 72.8 million total Pinterest users.

There were 

35.6 million

female Pinterest users at the end of 2014.

There were 

6.6 million

male Pinterest users at the end of 2014.

85% of  Pinterest users are Female.
9 million Pinterest users have connected their accounts to Facebook.
49% of users say they browse Pinterest instead of catalogs.
Want to use Click to Tweet on your blog?
Quick Tips For Instagram Marketing
With over 300 million users, Instagram is a not a social network to be ignored.
Create a consistent theme.
"Although you'll want to bring a mix of interesting photos and videos to your Instagram account, all of your content should have a consistent flow," said Kelly Falk, co-owner of Kindred People (a boutique shop in Alexandria, MN).
"Think of it as your brand's 'story.' Try to avoid posting things that are too far off from your brand's purpose on Instagram. It will confuse your followers and won't seem genuine."
Build a community with hashtags.
Actionable hashtags can really build a community on Instagram. Try using a hashtag related to your product that your target audience can get in on.
A great example of this is the North Dakota Tourism Instagram page northdaktoalegendary. They encourage people to use the hashtag #ndlegendary when they take photos of or in North Dakota. Then they regram certain pictures.
This hashtag has built a community of people proud to share creative pictures of North Dakota.
Be relatable.
Find a way to relate to your target audience. It's a great way to increase engagement and make your brand more personable. PR News does a great job of this. They'll post an image or meme that PR professionals can understand and find amusing.
Plan a call to action.
Use a clear call to action. Whether you want your audience to like the photo, use a hashtag, or click the link in your bio, let your followers know what you expect them to do.
For example, Periscope wants their audience to tag them in a photo, so they can feature them on future posts.
One thing that is important with both Pinterest and Instagram, is posting consistently and strategically. You need to make your presence known by being active on these social networks. You also need to make sure your visual marketing will bring you results.
While CoSchedule doesn't integrate with Pinterest or Instagram, you can still use your marketing calendar to plan your content to complement any campaign.
Using CoSchedule To Plan Pinterest And Instagram Content
One of the best things about CoSchedule is being able to plan, create, and schedule your social media messages. While we currently integrate with Twitter, Facebook, LinkedIn, Tumblr, and Google+, you can still create and plan your visual marketing with your CoSchedule calendar.
To start, create a new piece of content. Select the date and time you would like the post to go out. Create a task for yourself to post the content on Instagram and/or Pinterest.
Tip: Make sure you have the task due the same day as publish. That way you'll get an email reminder your task is due on the day you want to post your content.
By planning your Pinterest and Instagram content in CoSchedule, you will ensure you're active on those networks, sharing content consistently, and complementing your campaigns.
Want to use Click to Tweet on your blog?