Bodyism
Bodyism is a lifestyle and wellness brand that offers a wide-range of wellness solutions including personal training, supplements, clothing, and books. They operate boutique personal training gyms located in beautiful locations throughout the world including London, Maldives, Capri and Turkey.
Visit Website
Industry
Health & Wellness
Company Size
50+ Employees
Size of Marketing Team
5 Employees
Marketing Director
Beth Beake
Feature Highlighted
Marketing Campaigns, Drag & Drop Scheduling
Bodyism is one of the most exclusive wellness companies in the world today. With a holistic focus on overall health, they provide resources, supplements, personal training, fitness classes and education to their clients.
With a variety of solutions, the marketing team at Bodyism is responsible for promoting all of the company's services and products while engaging with their loyal community via email, social media, and beyond.
Before finding the right tool, their team struggled to keep projects on track, and making sure the entire team had accurate information was becoming difficult.
Since switching to CoSchedule, Bodyism has been able to…
Strategically Map The Entire Year's Promotional Calendar
Like most marketing teams, Bodyism is focused on staying ahead of deadlines. However, pre-planning campaigns and marketing promotions was becoming difficult without a strong, well-defined process.
"When I came to the company there was no process. There was maybe a content calendar in a Google Doc, but it was always out of date. You couldn't see what was happening." – Beth Beake, Marketing Director.
To make sure the entire team is aligned on priorities, they enter every marketing project into CoSchedule. This gives everyone a real-time snapshot of what is happening across the entire promotional calendar.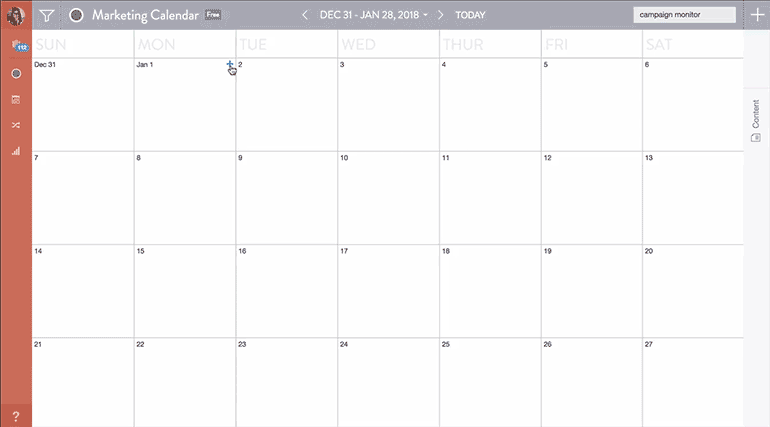 Beth, Bodyism's Marketing Director, enters unique content themes as marketing projects on their calendar. She's strategically added content themes through 2019, giving them plenty of time to work ahead as time allows.
"Each of our marketing projects starts with a monthly newsletter to set the tone for the month. We follow up with emails, and social piggybacks off each week's email, on Instagram, Facebook, and Twitter."

BETH BEAKE,

Marketing Director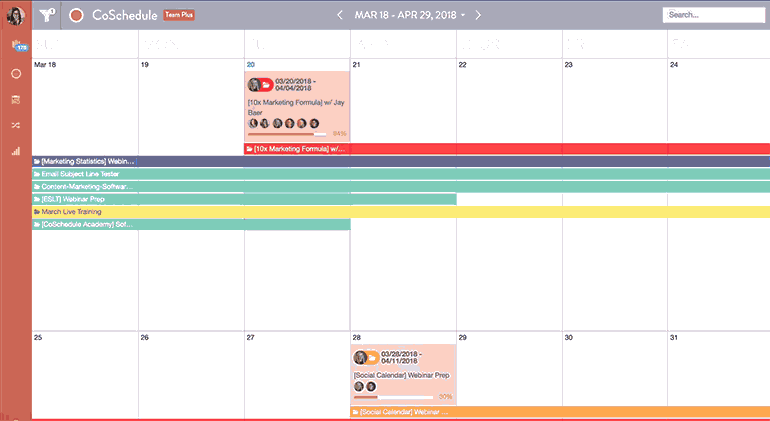 Using CoSchedule, has given Beth a holistic view of their entire year's marketing strategy; empowering her team to work ahead and stay on top of deadlines better than ever before.
Execute Large-Scale Marketing Campaigns For New Products
With a full suite of products and services, the Bodyism marketing team is responsible for promoting large-scale campaigns – including launches for new product lines.
Before CoSchedule, it was difficult to balance all of the moving pieces that go into launching a product. Things were getting missed or falling through the cracks because projects were being managed in multiple places by multiple team members.
To get organized, each launch campaign gets its own marketing project inside CoSchedule. All discussions and task lists for each component of the campaign stays together inside one centralized hub; giving all contributing team members access to real-time progress and updates on the project.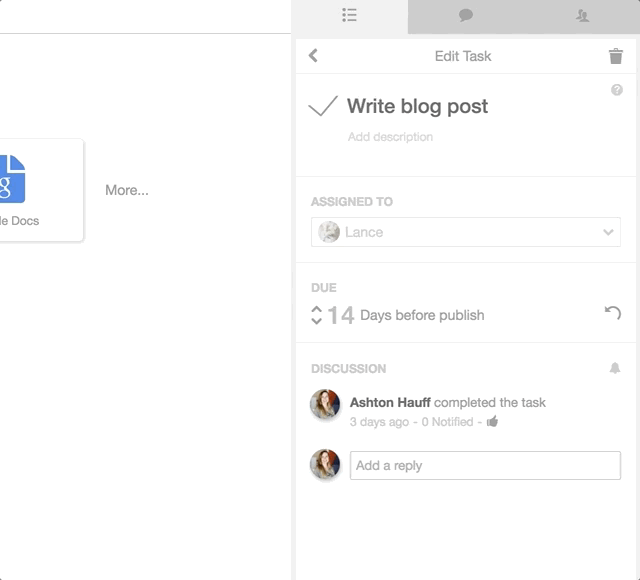 "We use [Marketing Campaigns] for big campaign moments. We have a big apparel collection launching in mid-March. So we populate those pieces of content in CoSchedule – our email plan, social, and PR tasks like 'send gifts.' In a sense I use it as an overall project management tool." Beth Beake, Marketing Director.
By adding task templates to each piece of the project, the entire team can see how much progress has been completed across the entire launch campaign.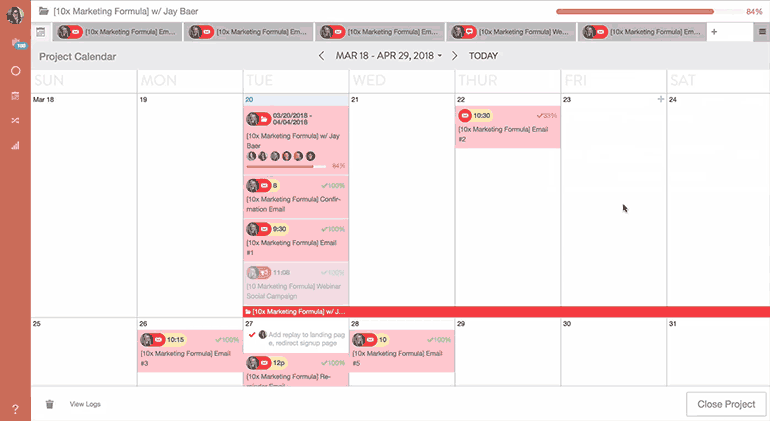 "It's collaborative. We're feeding into each other's workflows where appropriate, and we have an element of responsibility and reassurance that things are approved and can go out live."

BETH BEAKE,

Marketing Director
Now when Beth gives her team feedback, there is a conversation chain inside CoSchedule that adds a layer of accountability to every project. Which ensures campaigns get completed on time without any missed details.
Collaborate With Operations Team To Strategically Grow eCommerce Sales
Bodyism has an eCommerce shop where customers can purchase a variety of supplements, activewear, exercise equipment, and books.
To help generate sales, the marketing team plans weekly promotions for specific products. But with eCommerce business, it is vital that the marketing team works side-by-side with operations to ensure they have enough product available to sell to their customers.
"We spend a lot of time making sure we're checking stock levels before we publish product pushes. I have a counterpart in Australia, and I'll tag him in discussions in CoSchedule to get a stock report."
Within a couple of hours of commenting inside CoSchedule, the operations team gives Beth an update on the stock report. Allowing her to make the decision if they should schedule the push or move the publish date once more product is in stock.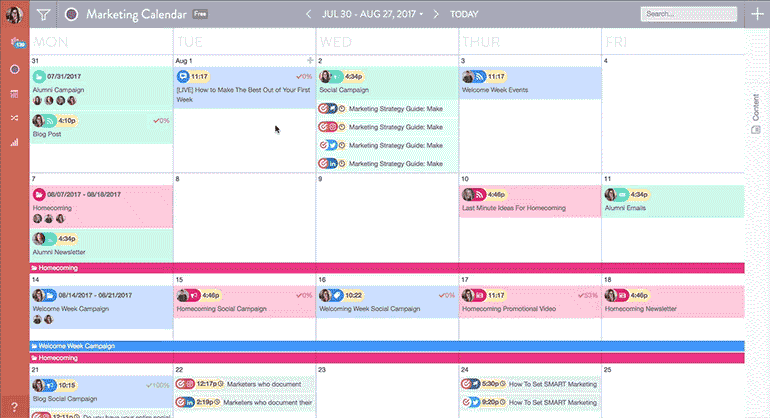 By collaborating in real-time, Beth's marketing team can purposefully plan their sales strategy sans all the back and forth and previous miscommunications.
With CoSchedule, Bodyism finally has a well-defined process for moving projects forward, staying engaged with their followers, and promoting products at just the right time.
Never Miss Another Project Detail or Deadline.
Start Your 14-Day Free Trial. No Credit Card Required.
Or Talk To An Expert