Borshoff
Borshoff is a full service agency bringing together the best designers, writers, communicators, digital strategists and brand experts to create impactful campaigns for clients.
Visit Website
Industry
Agency, Advertising, Public Relations and Brand Strategy/Development
Size of Marketing Team
3 People, supported by designers and video production team
Digital Content Strategist
Neal Taflinger
Social Media Manager
Ali Norman
Borshoff is a full service agency bringing together the best designers, writers, communicators, digital strategists and brand experts to create impactful campaigns for clients.
The agency's digital team, comprised of Ali Norman, Neal Taflinger and Brandon Monceaux, is passionate about creating that same success for the agency.
Eliminate Unnecessary Back & Forth (And Save Tons of Time On Their Social Strategy)
One of the digital team's primary responsibilities is to promote the impressive work the agency does and the great talent at their company.
But tracking down the details to write blog posts, customer stories and social media posts was time consuming (and a struggle). Especially when each member of the team also works on a variety of client projects.
"Someone would have an idea for social media and shoot me an email. And I'd find myself asking tons of follow up questions. What is the goal of this post? Who's the client? Do we have photos or video we can use?," explains Ali Norman, Borshoff's Social Media Manager.
Instead of spending their time tracking down the answers, Neal Taflinger – the agency's Digital Content Strategist – developed templates that helped the team get the information they needed faster (and with way fewer emails).
"The idea is that whoever authors the blog is thinking about the body copy, the headline, the images, the keywords and the distribution of that content. We basically require people to fill out this information, so when Ali goes to set up a campaign, she has everything she needs," continues Neal.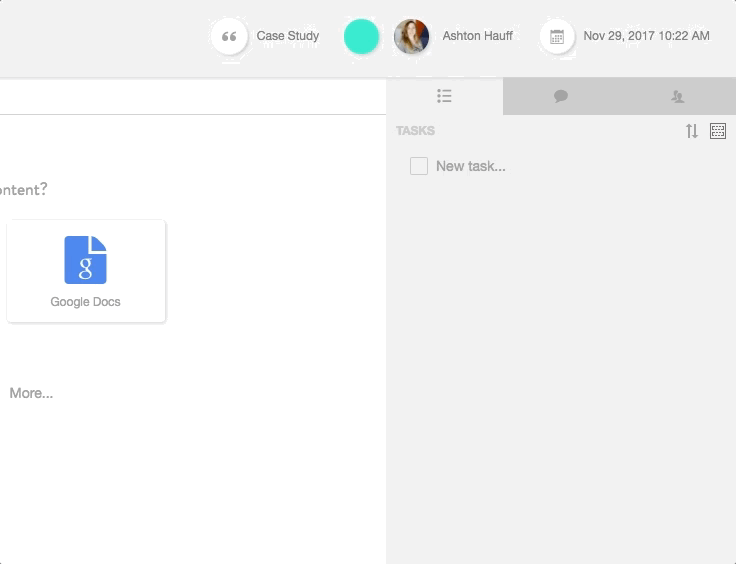 "CoSchedule cut my time in half."

ALI NORMAN,

Social Media Manager
Produce + Publish 3.75x More Content (Every Month)
With a background in publishing, Neal wanted to increase the amount of content Borshoff was producing and publishing on behalf of the agency.
"The first few months on the team, I really spent time figuring out how to become a publisher. Yeah, we create stuff for people on an ongoing basis, but each project eventually comes to an end. Trying to make a habit of publishing and setting the cadence of publishing that is necessary for people to actually begin to see us as a source of information and to fuel our inbound campaign success required a lot of preparation," says Neal.
Now the team pre-plans their campaigns in CoSchedule, giving them the ability to see and resolve gaps in their messaging. It also allows them to proactively publish blog posts and social messages that are focused on promoting their work as an agency.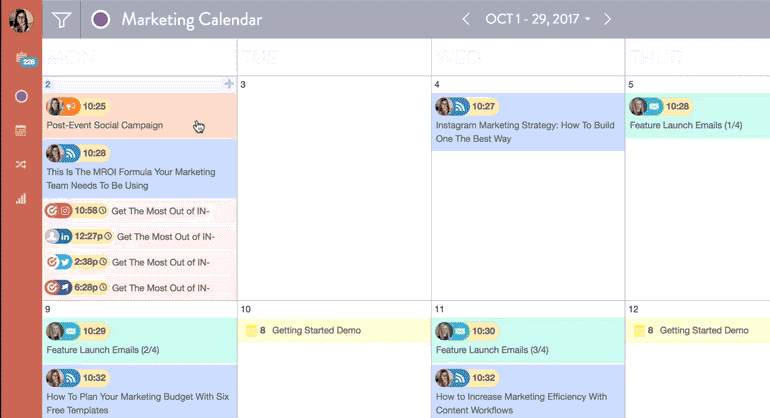 Proactively Plan & Maximize Popular Evergreen Content With ReQueue
With ReQueue, CoSchedule's social automation tool with built-in intelligence, Borshoff easily re-promotes their evergreen content. They set it on autopilot and consistently re-share their best posts to drive more traffic and engagement to their website and blog.
"ReQueue gives us the ability to identify things we want to revisit, but would probably forget about."

NEAL TAFLINGER,

Digital Content Strategist
"Because no one is going to go back and look at a spreadsheet of evergreen stuff that would be cool to post in 90 days," explains Neal.
"I have a feeling ReQueue is going to help us a lot – even more as we continue to build it out," continues Ali.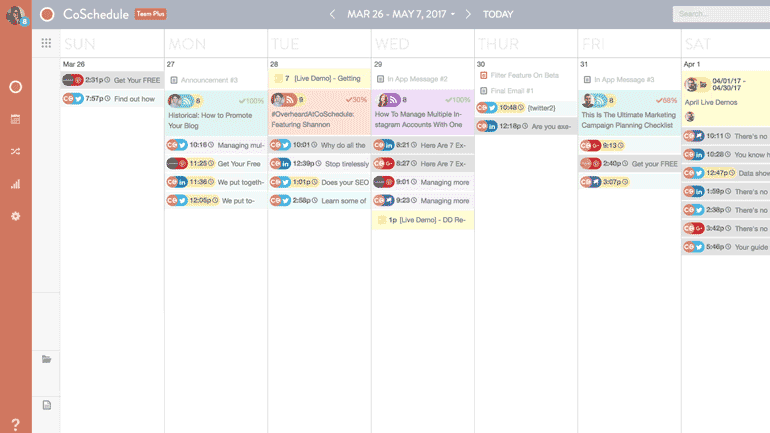 Through the combination of new inbound campaigns and the use of ReQueue, Borshoff has already seen significant increases in traffic to their blog and engagement with social content in the first five months of their new strategy.
"We've changed so much in 2017 alone – a new inbound tech partner, a new content strategy, a new social listening partner, new analytic practices, a new sales and marketing philosophy, a new website – that I'm looking at the last five months as the first half of year one. This is who we are, how we're going to behave, and the tools we're going to use going forward," says Neal. "The effect will be measured over time and, thankfully, the principals are confident enough to give us the time we need to succeed at it."
Overall, Borshoff has seen dramatic improvements in their process, efficiency and traffic since using CoSchedule, and 2018 figures to produce even better results.
Improve your team's efficiency AND produce better content, faster.
Start Your 14-Day Free Trial. No Credit Card Required.
Or Talk To An Expert