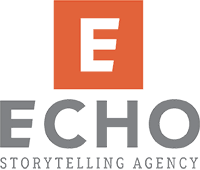 ECHO Storytelling
ECHO Storytelling is an agency based in Vancouver, Canada. Their business includes creating custom memoirs, brand story consulting, and story-driven content marketing. The story-driven content marketing team captures and crafts stories made for social media, blogs, and websites.
Visit Website
Industry
Agency
Company Size
10 Employees
Size of Marketing Team
4 Employees
Audience Development Manager
Lauren Cheal
Features Highlighted
Multi Calendar, Task Templates, Custom Color Labels, Saved Calendar Views
Create A Transparent Process + Easily Collaborate With Clients
Trust is at the center of every strong business relationship. For agencies, these relationships are key to project success, customer satisfaction and retention.
In order to build trust with their clients, ECHO Storytelling needed a solution with a transparent process that made it easy for their team + clients to work together.
"Our clients aren't right next to us. And we need to get their feedback and their trust around the work we're doing," says Lauren Cheal, Audience Development Manager at ECHO Storytelling.
With CoSchedule, each client can view their unique project calendar – giving them full visibility into every project ECHO Storytelling is working on for their company.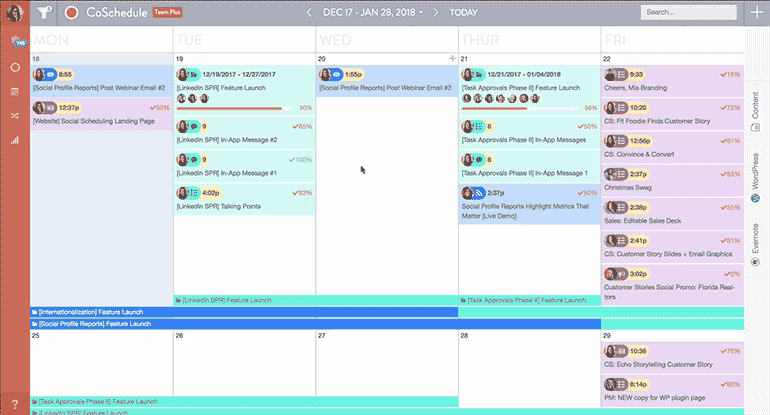 "CoSchedule helps us build and bridge that relationship, so [clients] see exactly what kind of content we're creating for and with them. They see every step of the process, and they're able to communicate with us directly about any project within CoSchedule."

Lauren Cheal,

Audience Development Manager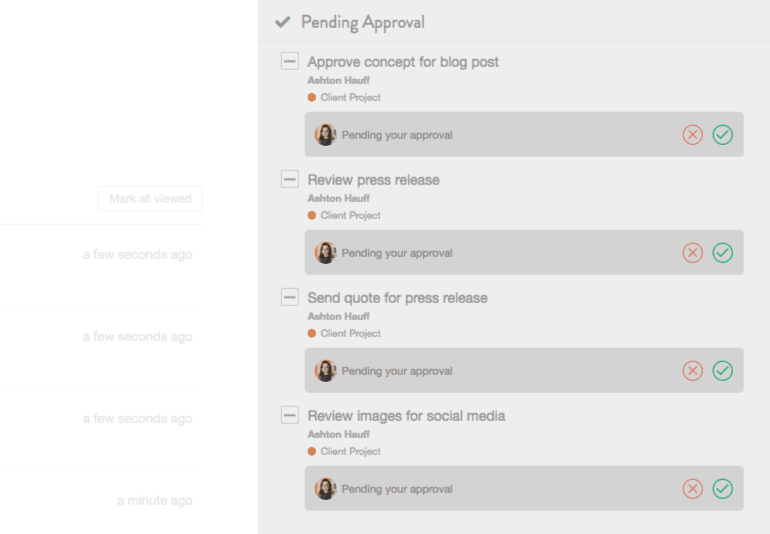 Their clients can provide feedback on social campaigns, blogs, and other projects before anything gets published, giving peace of mind to everyone.
Keep The Team (And Their Clients) Accountable AND Projects On Track
Endless project details, client feedback, to-dos and deadlines…
There's a huge list of responsibilities agencies have to manage.
But by creating custom task workflow templates for their clients' recurring projects, ECHO Storytelling has been able to execute a streamlined, foolproof process for getting projects done.
"The task lists are my absolute favorite feature. For one of our clients, we have an enormous task list that goes with each piece of content that gets created because of the structure of our client's company. I think it is 20 or so tasks to get one blog post up and approved and out," continues Lauren.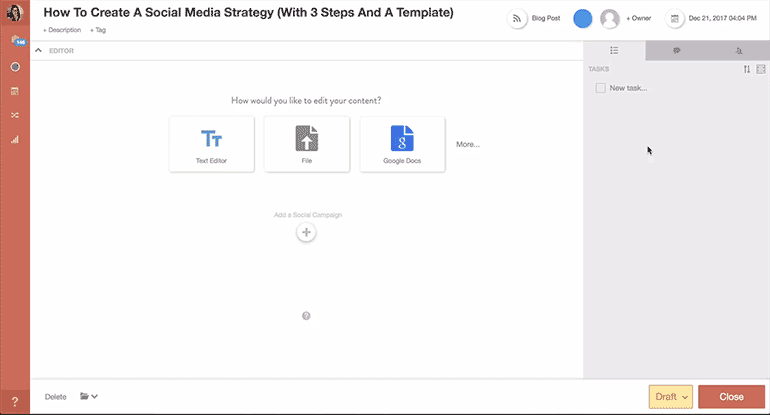 Task templates outline a clear, defined process including the to-dos that are required by both ECHO Storytelling and their clients.
"Task lists help me hold my team accountable to whatever stage we're at, and help the client understand where the hiccups happen."

Lauren Cheal,

Audience Development Manager
Meaning projects get completed faster with fewer roadblocks.
Provide Strategic Direction And Clarity For Clients
The campaigns you create are designed to help your clients reach their marketing goals. And they depend on your expertise and strategic direction.
ECHO Storytelling uses custom color labels and saved calendar views to visualize content themes and identify trends across their client's editorial calendar. It helps them swiftly and confidently make strategic decisions about their marketing mix and social campaigns.
"It's a helpful way to organize content and communicate with clients about the importance of planning and the value of editorial foresight."

Lauren Cheal,

Audience Development Manager

For one of their retail clients, ECHO Storytelling creates labels by department – such as photo lab, pharmacy, beauty. As well as, labels to indicate if the agency has created the content or if it's a piece of marketing that has come from parent brands.
"It's helpful for us to say to the client that we recommend you focus on having 70% editorial content going out and 30% marketing content. It's nice to have color labels to show them how much marketing has been published, and let them know when it might be too much. And most importantly, it helps us tell the story of how that could negatively affect their audience share," continues Lauren.
With their color labels, they can quickly review a client's editorial content and make recommendations fast; empowering ECHO Storytelling to drive better results and reach a higher audience.
By using CoSchedule for client projects, ECHO Storytelling has been able to improve their relationships with their clients, build a transparent workflow process for new projects and get more organized than ever.
Organize your client projects in one tool.
Start Your 14-Day Free Trial. No Credit Card Required.
Or Talk To An Expert