LIQID
LIQID has digitized classic asset management on a clear, easy-to-use platform. The platform is built on the expertise of one of the most renowned investment teams in Germany - HQ Trust, the multi-family office of the Harald Quandt family.
Visit Website
Industry
Financial Services
Company Size
40 Employees
Size of Marketing Team
11 Employees
Head of Brand & Communications
Sean Patrick Ironside
Features Highlighted
Task Templates, Approvals, Read-Only Views
LIQID is a leader in the financial tech industry specializing in digital asset management. Their platform empowers clients and eliminates the hassle of long consultation sessions, endless forms, and manual processing. LIQID's "robo-advisor" gives investors the ability to unlock the benefits and expertise of working with a bank-independent asset manager.
Like all businesses in the financial industry, LIQID follows strict guidelines and compliance regulations when creating and publishing content.
By managing their marketing projects with CoSchedule, they've been able to…
Verify marketing messages (always) meet strict industry compliance regulations
LIQID's ideal clientele is private investors with a minimum investment of €100,000. The marketing team creates collateral to attract new clients, and every message is required to meet strict industry guidelines.
"When we produce financial content there's an important compliance component we have to follow. It's a big threat to our business." Sean Patrick Ironside, Head of Brand and Communications at LIQID.
With CoSchedule and their proven onboarding process, new employees and freelancers can confidently create quality content for the company. Required approvals are built into task templates to add necessary reviews before projects get published.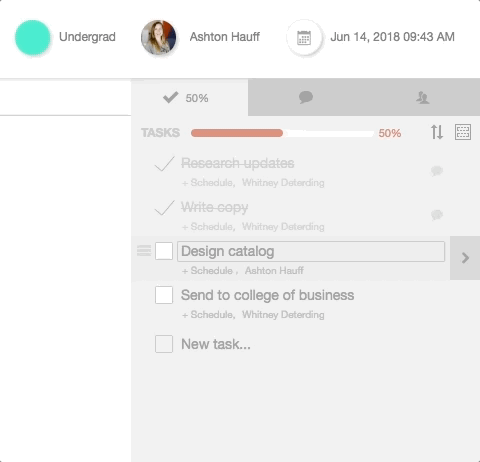 "We want the team to work fast and stay productive. But we can't lose focus on compliance."

Sean Patrick Ironside,

Head of Brand and Communications
If a project is awaiting approval on a task, the progress bar stays red – although all boxes are checked complete.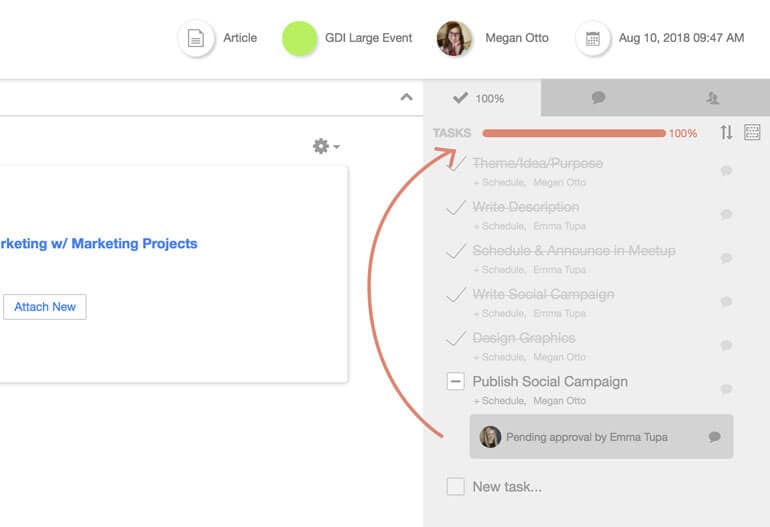 Now the entire team can quickly identify if a project is ready for publish or if it requires necessary approvals from a manager or the legal team with just a glance at the calendar.
Provide legal team with real-time reports for compliance review
Prior to using CoSchedule, getting content reviewed by the legal team and approved by executives required a lot of prep work. Sean manually gathered working drafts and created status reports for executives to review. Resulting in a time-consuming and clunky process.
By using CoSchedule's read-only links, Sean shares campaigns and projects with the legal team and executives quickly and easily.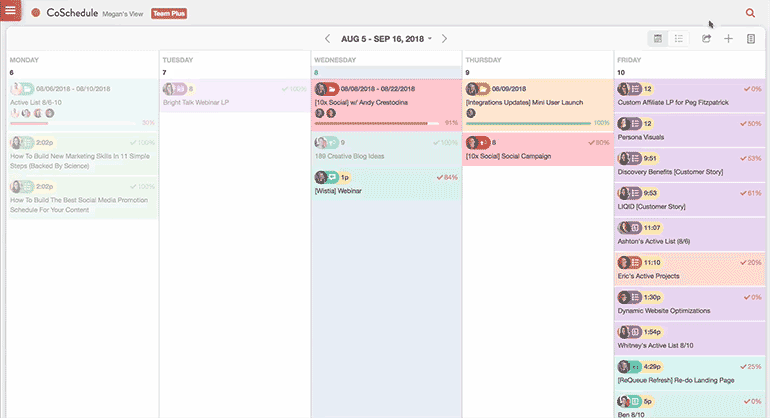 "I've saved a few hours every week not putting together reports for weekly meetings. I grab the read-only link and the legal team reviews the content using the URL," says Sean Patrick Ironside, Head of Brand and Communications.
Now Sean can share everything in just a few clicks. Freeing up hours of his week to focus on other projects and responsibilities.
Generates a centralized view of all internal projects
Before CoSchedule, LIQID's marketing managers struggled to gain full visibility into employee workloads, project status, and team bandwidth. Which made it difficult for them to prevent roadblocks, assist their team members, and keep projects on track.
With CoSchedule, LIQID has an integrated, centralized view of all of their content and projects. Giving everyone a shared understanding of what projects are in progress.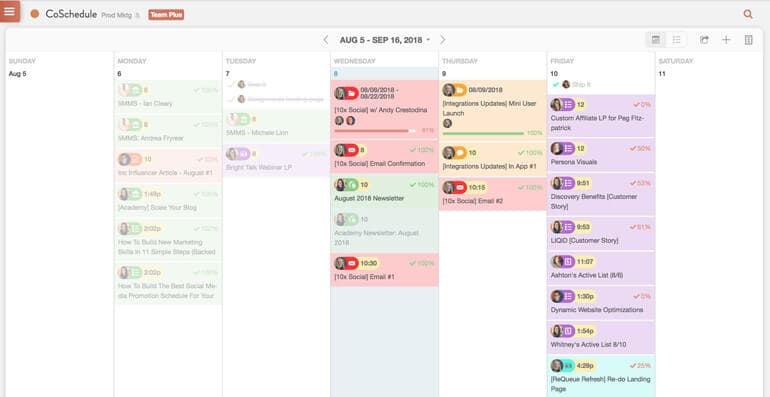 "We can see everything at once and identify as managers where bottlenecks will be."

Sean Patrick Ironside,

Head of Brand and Communications
The added visibility improved organization and productivity for the marketing team – saving them 12+ hours per week.
Organize your projects in one centralized view.
Start Your 14-Day Free Trial. No Credit Card Required.
Or Talk To An Expert