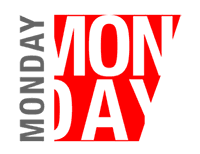 MondayMonday Network
MondayMonday Network is a news, entertainment, and music website. Providing readers across the world with the latest breaking news and videos straight from the entertainment industry.
Visit Website
Industry
Publishing
Company Size
30 Team Members
Size of Content Team
16 Team Members
Managing Editor
Rhonda Robinson
Features Highlighted
Color Labels, Saved Calendar Views
As a publisher, MondayMonday Network's primary goal is to create high-quality, niche content for their readers on a variety of topics ranging from TV shows like The Walking Dead to Politics and everything in between.
With a broad range of content, the organization produces a high volume of articles every day. Their recent growth in readership (and their contributing team) meant their previous system of managing deadlines wasn't going to cut it anymore.
See how CoSchedule has helped their team through these transitions by…
Onboarding New Team Members Quickly To Keep Projects Moving Forward
After MondayMonday Network was acquired by new management, the leadership team had goals and visions to grow the organization. Which meant creating and sharing more content than ever before. However they quickly realized their current publishing process was not sustainable.
"It felt like once an article was edited and passed onto the next person, it left the office. You hoped it got published, and it was very difficult to see the end product," Rhonda Robinson, Managing Editor.
By switching to CoSchedule, team members have access to a custom to-do list and an up-to-date view of the entire organization's publishing schedule. The improved visibility has helped keep projects and deadlines on track.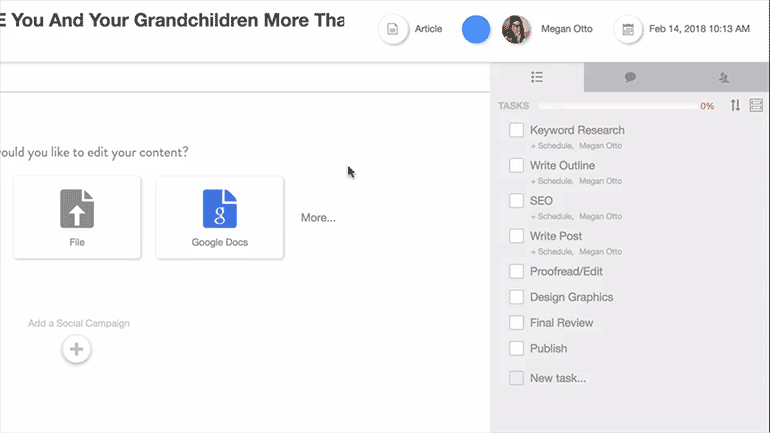 But to keep up with demand, MondayMonday Network doubled their staff by hiring writers and bringing on contributors to their team. To get new users comfortable with CoSchedule, Rhonda created a custom training video to get them onboarded quickly.
"Our video is all about our workflow. It includes how to find the articles, how to go through CoSchedule to get into WordPress, and what editors and headliners have to do to get a project scheduled and published." Rhonda Robinson, Managing Editor.
"Our process is simple, and everybody has loved it! CoSchedule is such a step up from using spreadsheets!"

Rhonda Robinson,

Managing Editor
By using CoSchedule, MondayMonday Network has been able to produce more high-quality articles at a much faster rate.
Implementing A Well-Defined Editing Process For High Volume Publishing
Managing projects in massive, complex spreadsheets is now a pain of the past. Inside CoSchedule, MondayMonday Network executes a workflow designed for high volume publishing. To stay organized, the team uses color labels to signify different stages in the process.
"When an article gets added to CoSchedule by a writer, it gets a gray color label. This signifies to the headliner that it's time to add social campaigns, update images, review the copy, and add a headline." says Rhonda Robinson, Managing Editor.
Once a headliner is done with the first round of updates, they change the color label from gray to green.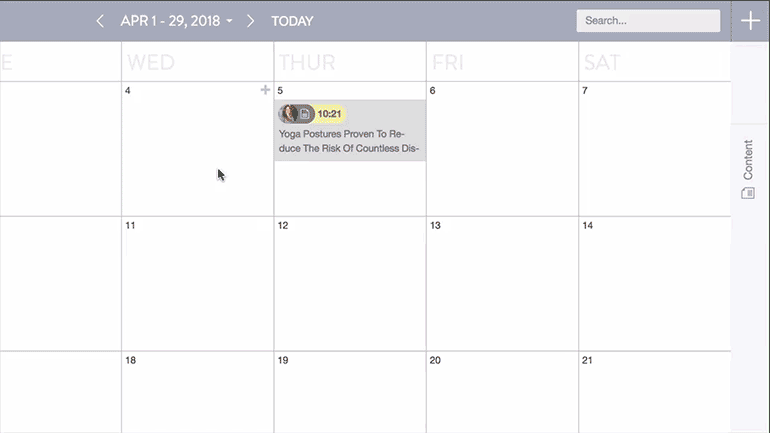 "This gives the article the green light – it's all done and ready for the editor. Our editors then check the article, polish it up, and publish it to the website and Facebook." Rhonda Robinson, Managing Editor.
When the editor is done, they make one final update to the color label. Assigning a label that designates the appropriate content category. This helps the editors visualize and balance content topics throughout the publishing schedule.
By using task templates and color labels, the editing team always has an active pulse on the status of every article with just a glance of the calendar.
Meeting Deadlines For Over 250 Blogs Per Week (Without Losing One's Mind)
The editorial team relies on CoSchedule to manage and organize deadlines for every article. Which is no simple task as the team distributes over 1,000+ posts per month.
"We use WordPress to publish anywhere from 1-3 articles per day, 7 days per week per category. With 12 categories, it's a lot. So, CoSchedule serves as that organizational tool for management."

Rhonda Robinson,

Managing Editor
To make things easier for editors, Rhonda created a series of saved calendar views based on their color coding system inside CoSchedule. This creates segmented views based on content category and progress status.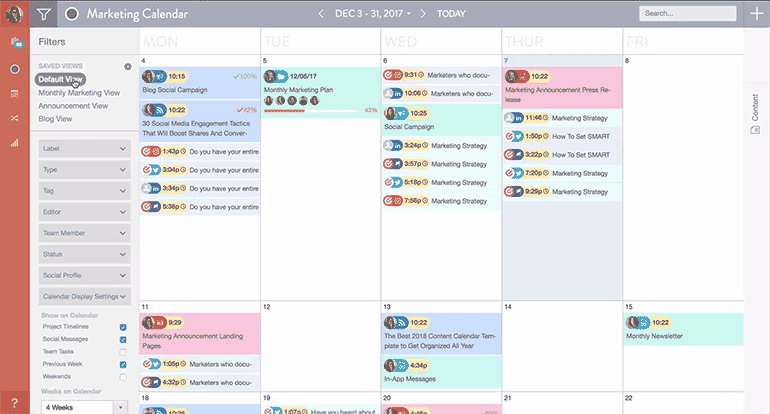 "Each category has their own specific color. So at the end of the day, it's very simple to go into saved calendar views and know immediately what's done, what's not done, or what needs to be done through the color coding system." Rhonda Robinson, Managing Editor.
Before CoSchedule, editors spent hours tracking the status of articles. Now Rhonda and her team have access to real-time updates on hundreds of articles; giving her team the control and visibility necessary to stay organized and ship on time.
Get real-time updates on project status + improve team efficiency with CoSchedule.
Start Your 14-Day Free Trial. No Credit Card Required.
Or Talk To An Expert