Polyglot Group
Polyglot Group is a global consultancy dedicated to helping businesses expand and optimize their operations locally and across the world. They provide clients one point of contact for all their international development needs, including business setup, human resources, talent acquisition, payroll, translation, and interpreting.
Visit Website
Industry
Human Resources
Company Size
100 Employees
Size of Marketing Team
6 Employees
Global Head of Marketing
Manon Bot
Features Highlighted
Multiple Calendars, Social Campaigns, Task Templates, Drag & Drop Scheduling
Polyglot Group helps businesses throughout the globe with their business development and expansion. With headquarters located on four different continents, their marketing team has a unique set of challenges when it comes to creating a strategy that works for each region.
Discover how Polyglot transformed their process by using CoSchedule to…
Organize And Launch Location-Based Marketing Campaigns In One Tool
Before CoSchedule, the Polyglot Group managed marketing projects and campaigns through a series of shared documents. Jumping in and out of Excel spreadsheets made it difficult to collaborate efficiently and in real-time.
To add another level of complexity, their marketing team is responsible for creating and managing projects and campaigns for four different geographic zones.
"With one hub for everything, we've been able to ship projects faster (in less time)."

Manon Bot,

Global Head of Marketing
By transitioning to CoSchedule, their entire promotional calendar for each region is in one tool.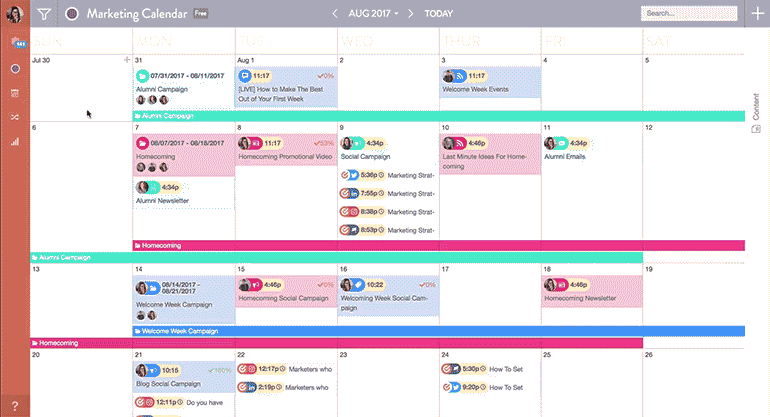 Now they keep content, project details and communication hyper-relevant by organizing messages and campaigns by region. The improved visibility makes it easier to identify trends in each market and refine their messaging at the local level.
"Having marketing projects on our calendar is really cool because it makes it a lot easier for our team to work on separate projects and understand exactly how much work and how much content is being created for one specific campaign." Manon Bot, Global Head of Marketing.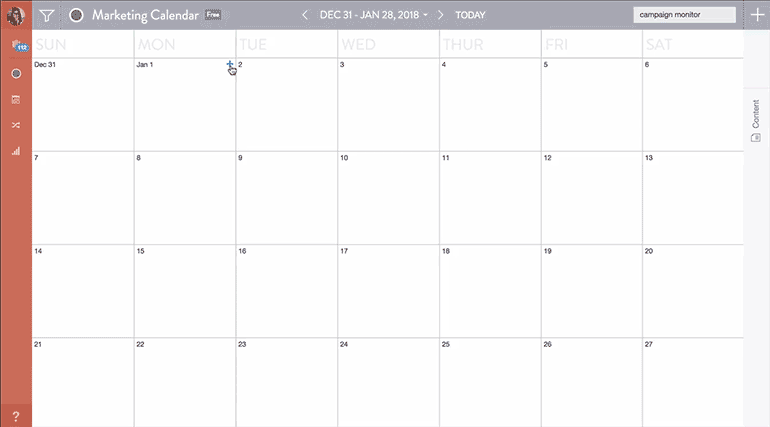 By adding marketing projects to streamline projects and multiple calendars to segment content, they've improved organization and visibility into their promotional strategy.
Schedule And Publish Social Content Across 9 Different Time Zones
For global companies, community managers have many unique details to manage like translating content into different languages and determining the best times to post in each region.
The Polyglot Team is no exception. Prior to CoSchedule, Manon and her team planned and drafted all of their social promotion in Excel spreadsheets and scheduled posts manually to each of their company's social channels.
"When we were posting manually, we had a team member or myself staying later at the office or coming in early to make sure we were publishing on time in other time zones. We were a lot less organized." Manon Bot, Global Head of Marketing.
This process meant spending unnecessary hours reviewing and double-checking time zones to ensure posts were published at the optimal time for their international audiences.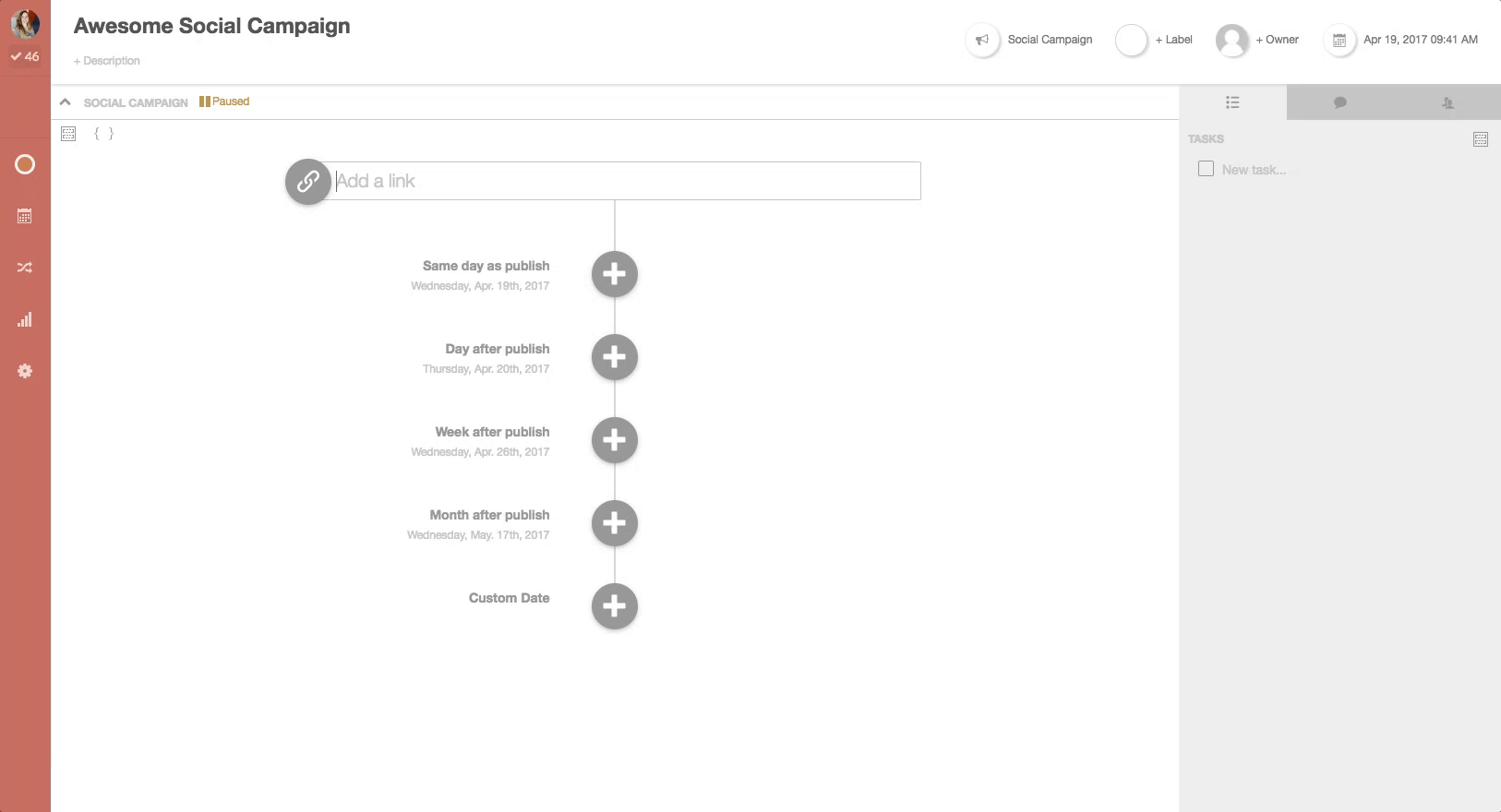 Now each calendar in CoSchedule is setup with its own unique time zone. The social team can confidently schedule messages so they are published at the right time – without having to manually post outside of scheduled work hours.
"With CoSchedule, posts get published in the right time zone (at the right time) with localized content."

Manon Bot,

Global Head of Marketing
Meet Project Deadlines With Improved Visibility Into The Team's Overall Workload
The marketing team has employees based in Australia and Europe with plans to hire team members for each international headquarter. To keep everyone on the same page, they meet Monday mornings to discuss active projects by sharing updates from CoSchedule.
"In our weekly meeting, we look at priorities together and depending on what project is most important or urgent, I can reassign tasks to different team members based on their workload." Manon Bot, Global Head of Marketing.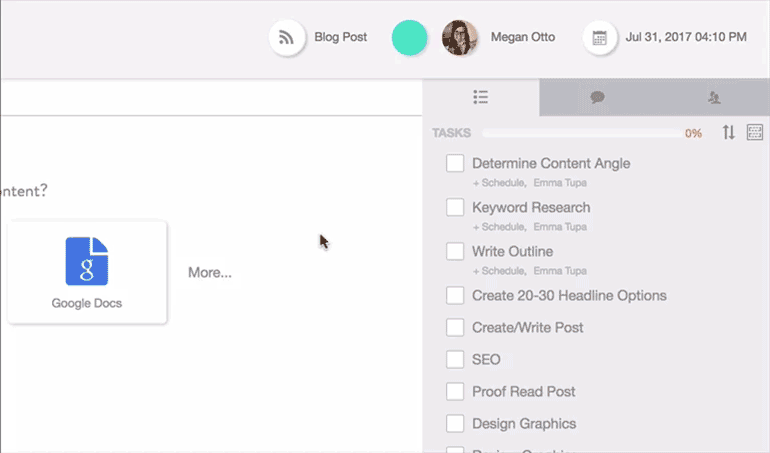 "From a management point of view, I can look at our calendar and know, 'what did we achieve last week, what did we not get to, what is urgent, and what can we do now to get it done.' I can make sure the week is well-planned, and that content isn't being shuffled unnecessarily." Manon Bot, Global Head of Marketing.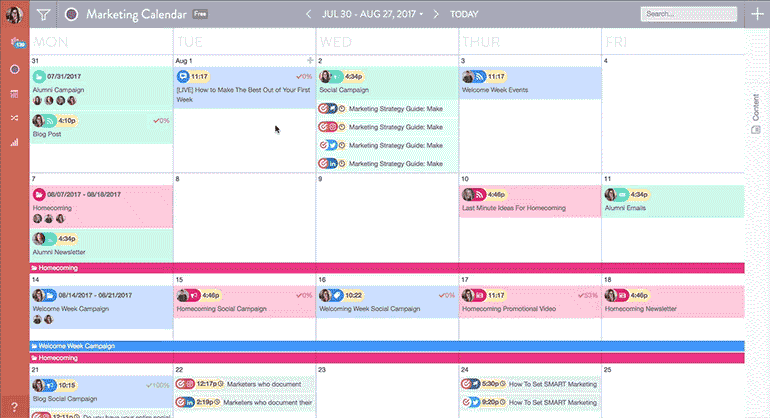 This gives everyone an active pulse on the entire company's marketing strategy, and provides Manon flexibility when things need readjustments, a vital aspect for her global team's success.
Get an active pulse on your team's entire marketing roadmap.
Start Your 14-Day Free Trial. No Credit Card Required.
Or Talk To An Expert