Spin Sucks
Spin Sucks is the #1 public relations blog in the world. Serving as a resource for professional communicators to learn about trends, develop and expand their PR programs, obtain training, and advance in their careers.
Visit Website
Industry
Public Relations
Company Size
18 Contributors
Chief Executive Officer
Gini Dietrich
Features Highlighted
Task Templates
Through education, Spin Sucks provides PR professionals with tons of free and paid resources to improve their craft.
Spin Sucks has a vision to change the perception of the public relations industry. To provide high-quality resources to their followers, the team enlists the help of expert guest contributors.
Prior to using CoSchedule, it was difficult to nail down a workflow process that worked for both their internal team and external contributors. And visibility into communication and progress on projects was disconnected across multiple tools and relegated to specific individuals.
Since adopting CoSchedule, Spin Sucks has been able to…
Execute a flexible cadence for publishing projects.
Spin Sucks has a huge library of content, and they're adding to it every single day. With emails, monthly webinars, ebooks, videos, social campaigns – there's a lot of moving pieces and deadlines to manage.
To stay organized, Spin Sucks needed a flexible solution to help them maintain a consistent publishing schedule. While still being able to adapt when deadlines and launch dates needed to shift.
"If we decide a blog is not going to run today, and needs to get rescheduled. All I have to do is drag it to the new publish date and everything associated with it reschedules too!" says Gini Dietrich, Chief Executive Officer.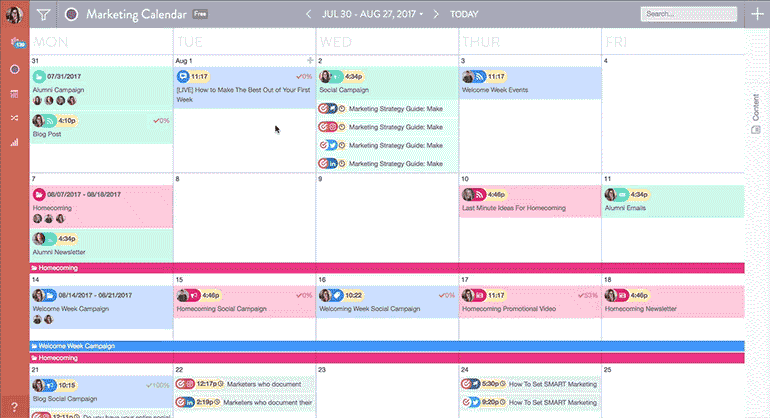 With CoSchedule, they can rearrange (in real-time), their content and quickly apply new publish dates and times.
By applying filters and creating saved calendar views, they can quickly reference the content in queue for each social channel, the blog, and other channels in just a few clicks.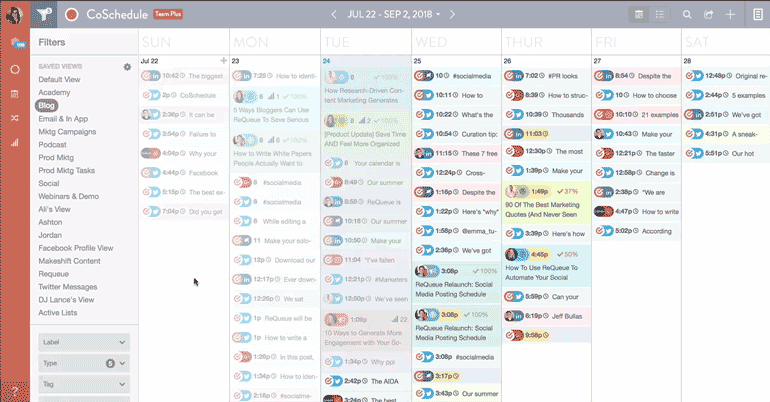 "I love that I can view the entire calendar. Or filter to specific types of content, marketing projects, or social channels," continues Gini.
Now when Gini and her team need to adjust publishing schedules, they can reference their entire calendar and filtered views to make strategic decisions quickly and easily.
Eliminate roadblocks by streamlining project workflows.
Prior to CoSchedule, Spin Sucks knew they needed a better process for managing projects.
"We used basecamp for project management. We used a spreadsheet for our content calendar. We used our community manager's inbox for guest authors. We manually scheduled posts in WordPress. It was terrible," Gini Dietrich.
During staff meetings, they discovered content was regularly getting stuck in their current workflow.
"One of our biggest challenges was that content would sit in our community manager's inbox. Our ability to keep up was based on whether or not she could get into her email," Gini Dietrich.
Writers would submit their work via email to Gini's assistant. But if she was out of the office or missed an email, projects got bottlenecked and couldn't move forward.
After identifying like roadblocks, Gini created custom task templates and onboarded the entire process into CoSchedule.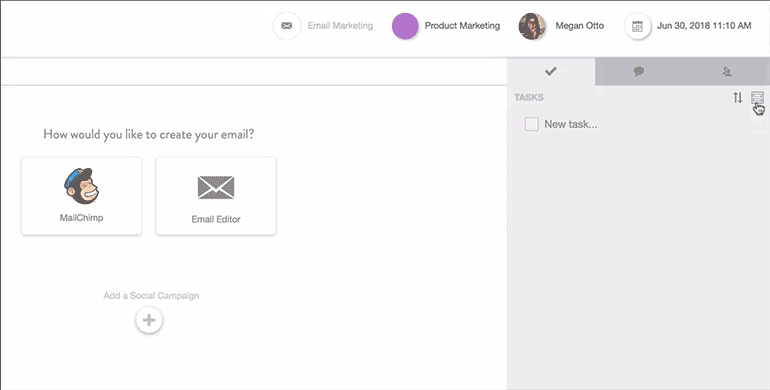 "All we have to do is click a button and our workflow is applied and people are assigned tasks. I freakin' love it!"

Gini Dietrich,

Chief Executive Officer at Spin Sucks
Now when they add new projects to their calendar, they apply the right template to the project and get to work. Every contributor can view a project's progress, discussions, files, tasks, and content – all in one place!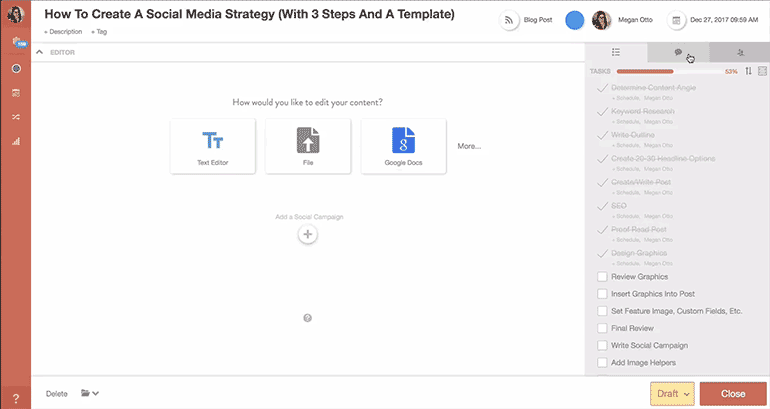 By defining and implementing the new process, Spin Sucks has saved tons of time (and energy) on content marketing + project management – up to 8 hours per week, per employee!
Create a shared workspace for internal + external contributors
After refining the process for their internal team, Spin Sucks knew they wanted their external contributors to have the same seamless experience.
They were inviting guests to Basecamp, but struggled with getting writers in the tool successfully. And content was still getting trapped in emails.
Now they add guest bloggers and webinar hosts as users in CoSchedule.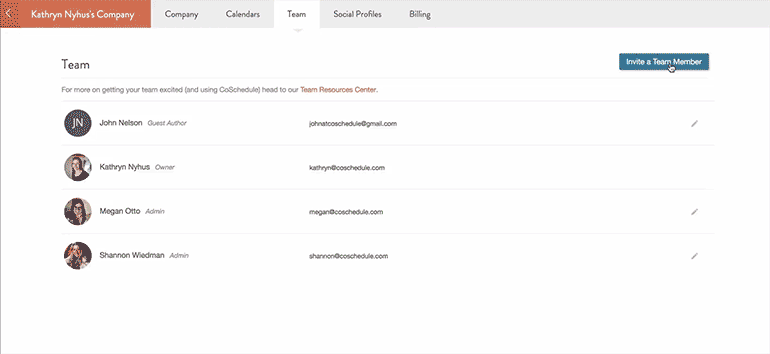 "With CoSchedule, contributors get a welcome email and notifications as they collaborate with our team." Gini Dietrich.
Now the team can communicate with external contributors in real time and provide them with the support and guidance they need to get published on the site faster and with fewer hiccups.
Ready to improve your workflow & save 8+ hours per week?
Start Your 14-Day Free Trial. No Credit Card Required.
Or Talk To An Expert