Vega
Vega is a premium brand of plant-based lifestyle and performance nutrition products. Based in British Columbia, their goal is to give customers the knowledge and nutrition to help become better on their own terms - one small change at a time.
Visit Website
Industry
Health & Wellness
Company Size
197 Employees
Size of Marketing Team
32 Employees
Content Marketing Manager
Amber Kennedy
Content Marketing Specialist
Elizabeth Jarrard
Features Highlighted
ReQueue, Saved Calendar Views
Vega's content marketing team is focused on building their audience, while also keeping current fans highly engaged. In addition to content that supports brand awareness campaigns, Vega's content distribution includes organic and paid social media posts, editorial and promotional emails, educational webinars, and more.
By using CoSchedule, they've been able to…
Create A Holistic View Of The Entire Company's Marketing + Promotion Strategy
Building the perfect marketing calendar isn't easy. New project requests flood your inbox and managing numerous details + deadlines is a difficult balancing act.
As Vega has grown, more teams are contributing content to their promotional calendar. The company's former process of copying + pasting content between numerous spreadsheets wasn't working anymore. The content team needed a solution that gave them a broader, real-time view of their entire company's marketing calendar.
"CoSchedule has saved me a ton of time in streamlining that process. And I have the ability to have a much higher view of what's going out on all of Vega's distribution points at any given time."

Elizabeth Jarrard,

Content Marketing Specialist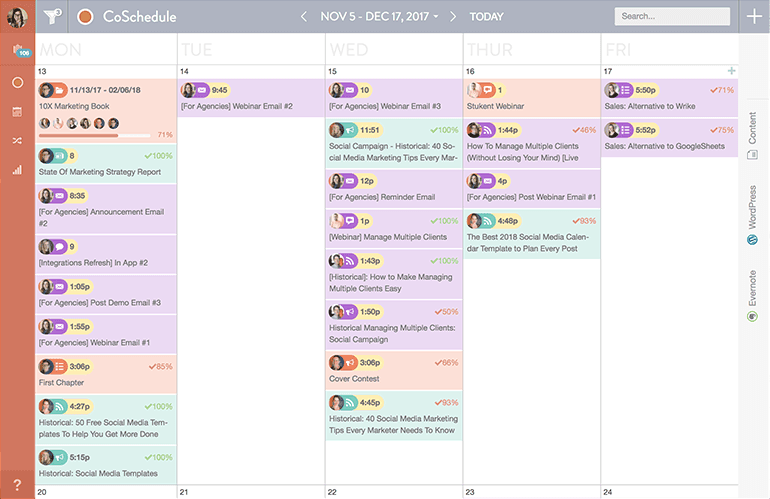 Managing all of their marketing projects inside CoSchedule gives the entire team line of sight into what's happening in the world of marketing for Vega.
If content needs to get moved or last minute projects come in, their content team has the visibility to move projects that take priority on their publishing schedule.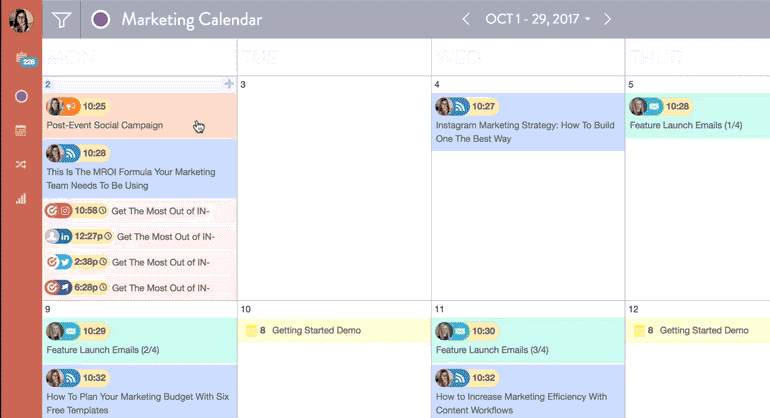 "It makes conversations about last minute changes or projects a five minute chat, instead of an hour long meeting spent scratching our heads wondering how we're going to make it work."

Amber Kennedy,

Content Marketing Manager
The added visibility helps their team create, schedule, and execute strategic promotional campaigns faster and more efficiently.
Intelligently Reshare Top Content On Social Media for Even MORE Reach
The average life of a single social message is mere minutes. So why only share it once?
Vega uses ReQueue, CoSchedule's social automation tool, to get more mileage out of their top performing social media messages.
"We've been using ReQueue extensively on Twitter and Facebook. It's really valuable for us because so little of our audience sees our organic posts. Now we are able to fill in gaps in our social media without having to think or plan every single post on Facebook and Twitter," – Elizabeth Jarrard, Content Marketing Specialist.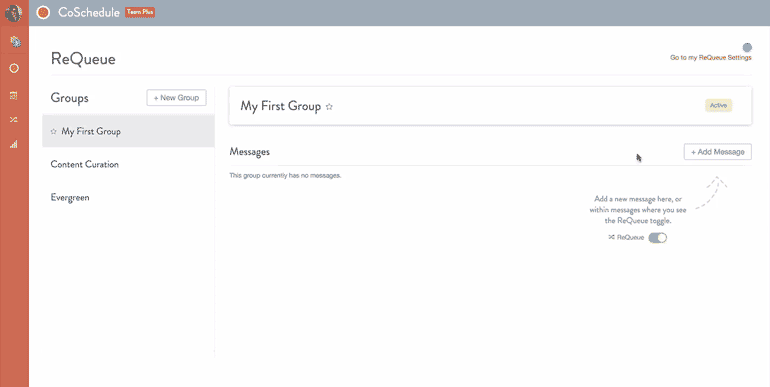 And because the majority of their content strategy is centered around nutrition and food, Vega has a lot of seasonal evergreen content to share via social media.
They've created and launched Facebook and Twitter ReQueue groups for each season to save time and improve their reach on social media.
"We use seasons as the groups. It's super easy. Next summer, I can just change the dates on Twitter Evergreen Summer and launch those messages in ReQueue again," continues Elizabeth.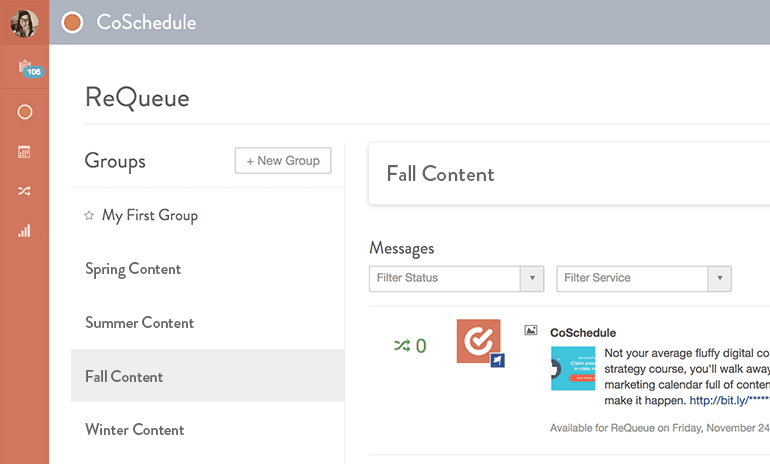 Which keeps their social messages hyper-relevant to their audience, and makes it easy to promote the recipes and products that are most popular during certain months of the year.
Empower Their Team To Execute Multiple Campaigns With Precision
With a large marketing team of 32 people, it can be easy for conflicting priorities and ideas for content and campaigns to weigh down process. That is, unless there is an easy way to communicate and see what has already been planned.
"Sometimes content would show up on a channel, and our team wouldn't know where it came from. Other teams would let us know they'd been planning it for a month. But nobody else knew about it. Now we can facilitate collaboration and conversation across teams about how everything is supposed to work together – which has never been possible before," Amber Kennedy, Content Marketing Manager at Vega.
By using Saved Calendar Views in CoSchedule, it's easy for their team to oversee and schedule projects coming in from Vega's different functional teams within the larger marketing department.
"My favorite feature is that everything is in one place. We open CoSchedule, run a saved calendar view, and have a conversation. It's easier to collaborate and be on the same page."

Amber Kennedy,

Content Marketing Manager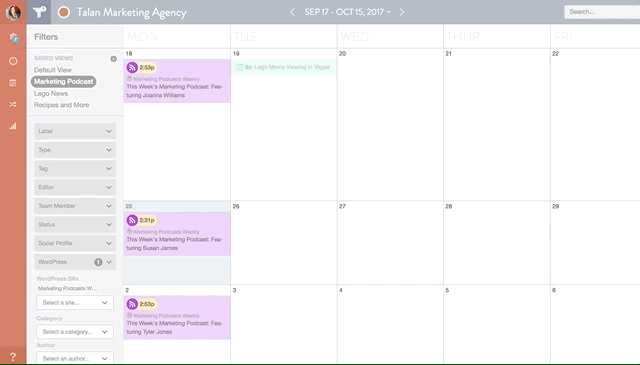 Their team has created saved calendar views to filter their calendar by distribution channel and by team across their organization.
Now there are no surprises on their calendar. They can easily see what customer experience, eCommerce, Branding and other marketing teams are planning and publishing, making it easier to align all of the marketing efforts across the entire company.
Create A Holistic View Of Your Marketing Calendar
Start Your 14-Day Free Trial. No Credit Card Required.
Or Talk To An Expert