Yao Family Wines
Yao Family Wines is a Napa Valley wine company founded by Yao Ming, Hall of Fame basketball star for the Houston Rockets and global humanitarian.
Visit Website
Industry
Wine & Spirits
Company Size
8 Employees
Director of Consumer Sales
John Taylor
Features Highlighted
Custom Task Templates, Marketing Campaigns, Drag & Drop Scheduling
Yao Family Wines develops, produces, markets, and sells Napa Valley wine brands in China, the United States, and around the world.
With a wine club, tasting rooms and ecommerce sales, John Taylor, Director of Consumer Sales, is juggling a long list of events, projects, and campaigns for the company.
Many wineries have multiple employees dedicated to handling these responsibilities. So, in order for John to stay organized and keep things running smoothly, he needed to find a tool that would allow him to…
Merge All Event + Marketing Project Management In One Tool
Before CoSchedule, John relied on a series of complex spreadsheets and to-do lists on yellow legal pads to coordinate campaigns.
"It was chaos and anarchy. I needed a project management tool. Something that allowed me to assign tasks, receive notifications, and have an encompassing worldview of our project calendar," says John.
Now tasks, project details, resources, and timelines are all accessible on the calendar and task dashboard.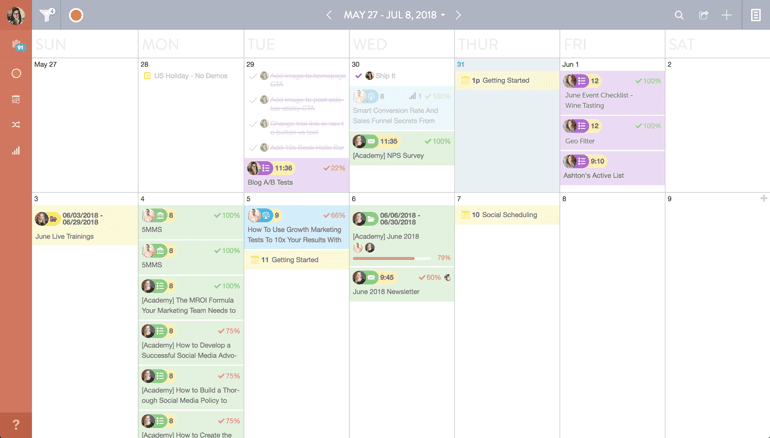 CoSchedule keeps John's projects organized and timelines realistic – giving him full control over his entire workflow.
"If it's not in the calendar, it doesn't exist."

John Taylor,

Director of Consumer Sales
Strategically Manage Every Campaign Across Multiple Channels And Teams
Yao Family Wines has numerous marketing campaigns running simultaneously. Which made it challenging for John to identify gaps and conflicts on the promotions calendar.
"Before CoSchedule, we didn't have the capability to see how our campaigns and projects were going to interact with each other," says John.
He was constantly double-checking and triple-checking to make sure they weren't sending too many emails and messages to customers. It felt impossible to map out the right balance of messages without unintentionally inundating customers.
The solution? John enters every customer communication into CoSchedule including emails, social media posts, and print ads.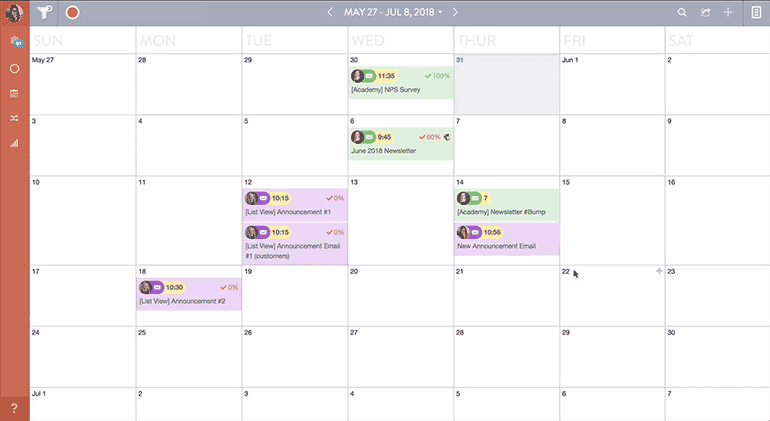 This creates full visibility of their entire calendar – making it easier to design a strategic flow of messages to customers and prospects.
Execute Complex Product Releases Flawlessly (Every Time)
Product releases have a lot of moving parts. From compliance to bottling to marketing, it's not unusual for mishaps and pushed deadlines to happen.
"There's so much that goes into the release of a new wine," says John.
"So, I created a template in CoSchedule to avoid unnecessary mistakes & keep us on track."

John Taylor,

Director of Consumer Sales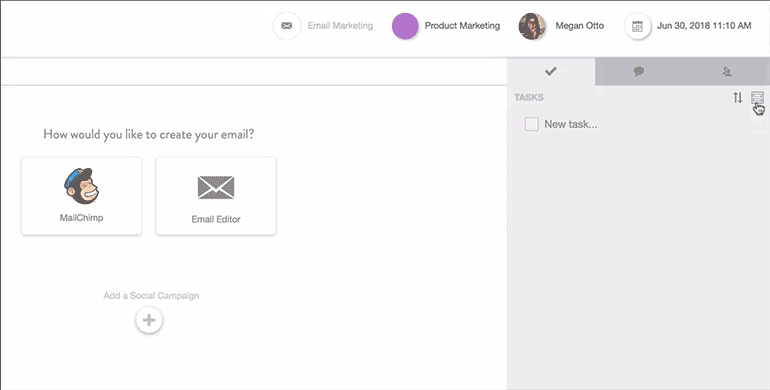 By following the process he's outlined in the task template, John knows with confidence that wine releases will meet compliance guidelines.
And when deadlines need to be pushed back, he isn't spending hours recalculating the project timeline. John simply shifts projects on his CoSchedule calendar, and the due dates on his tasks update to reflect the new launch date.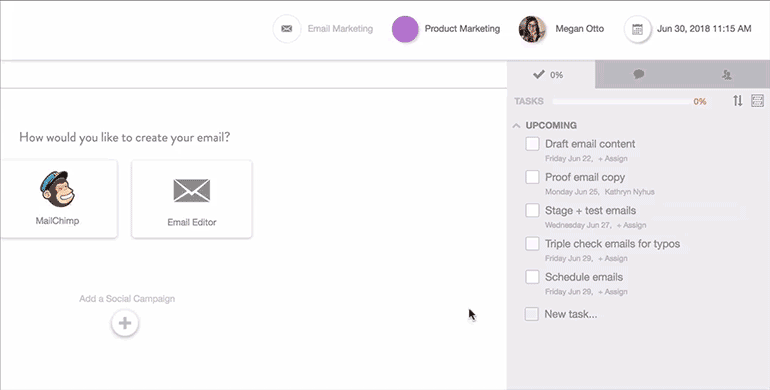 "It's why I'm so process driven. There's a process for wine club fulfillment, wine release, events, everything. I refine the processes along the way, but they're easy to replicate and execute this way," says John.
CoSchedule has given John the bandwidth to field new project requests, navigate changes, and pivot the overall strategy to drive more consumer sales that he needed to be successful in his role.