Your profile picture in CoSchedule will automatically be added if you have a Gravatar profile connected to the email you signed up for CoSchedule with. Click here to learn more about signing up for Gravatar.
To upload a profile image, go to your My Profile Settings. Click the profile image circle and upload your image. When finished with any changes, click Save.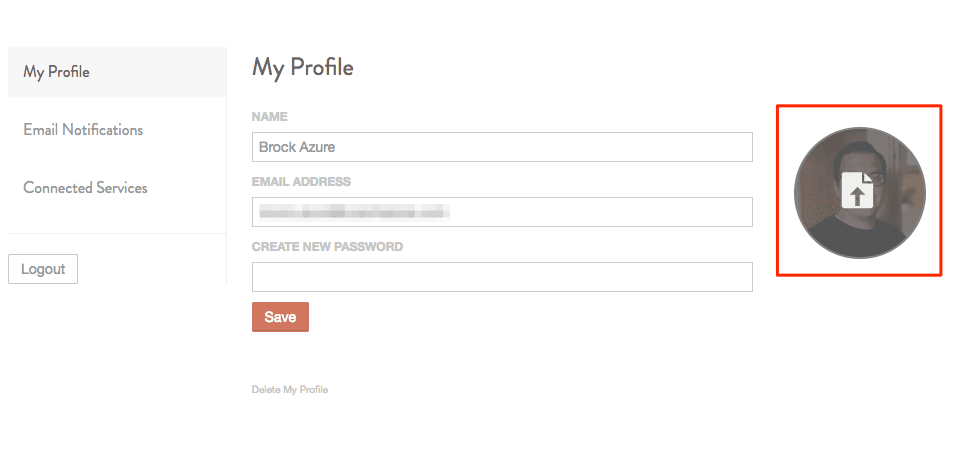 To log out of your calendar, click Logout. To delete your CoSchedule account, click Delete My Profile.
Do you have any specific feedback for us?
We appreciate any feedback you're willing to share.