Team Permissions allow you to control what tabs your team members in your organization are able to access.
Note: Team Permissions are available in our Marketing Suite.
To access Team Permissions, go to Settings > Team Members. Inside of the Team Members page, click on the team member you want to edit.
In the team member's customization options, uncheck any checkbox next to the tab that you do not want your team member to access.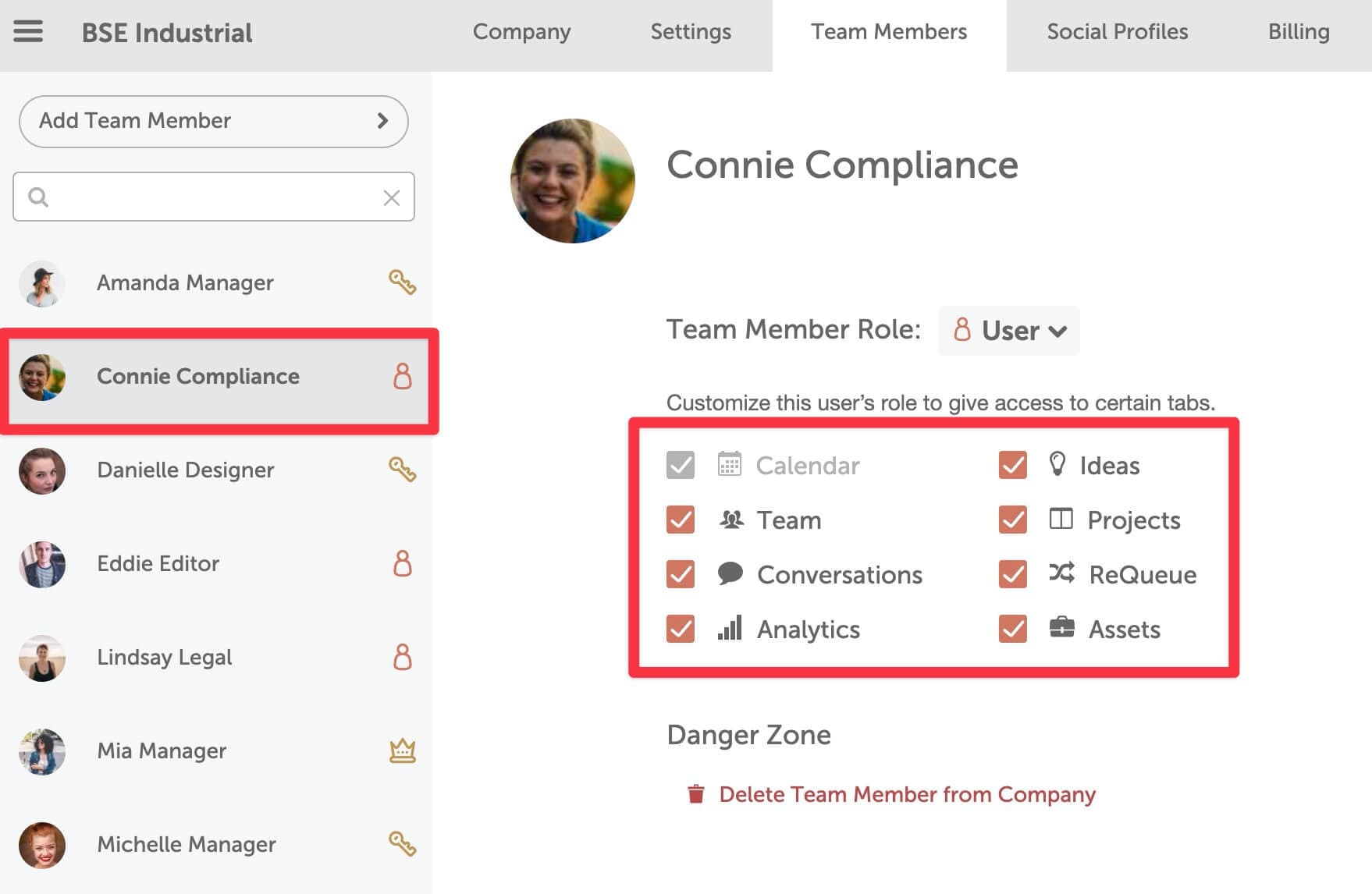 Do you have any specific feedback for us?
We appreciate any feedback you're willing to share.