Team Permissions allow you to control what tabs your team members in your organization are able to access.
Note: Team Permissions are available in Professional and Enterprise plans.
---
To access Team Permissions, go to Settings > Team Members. Inside of the Team Members page, hover over the team member you want to edit and click the pencil icon.

In the team member's advanced options, click 

 to access Team Permissions. Uncheck any checkbox next to the tab that you do not want your team member to access.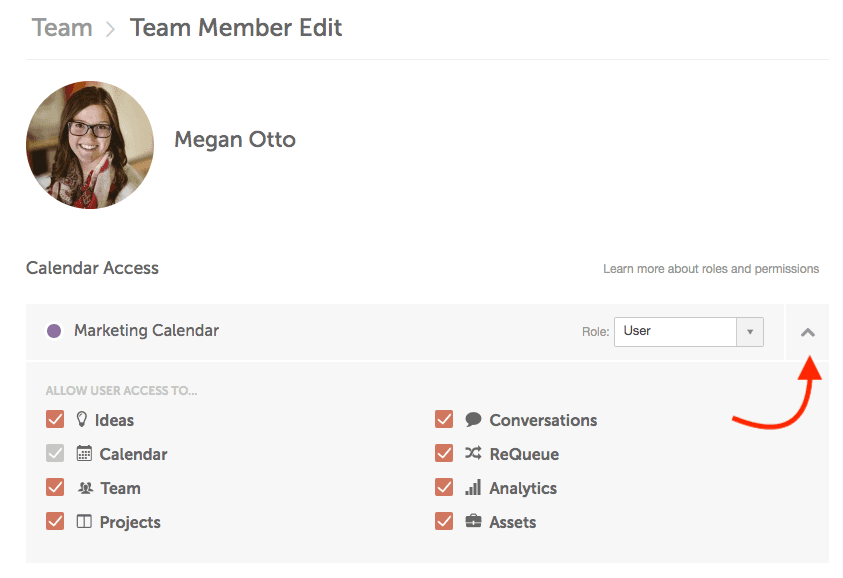 Note:
Team Permissions are only applicable to
User roles
.
Was this article helpful?
Click on a star to rate it.
Average rating / 5. Vote count:
No votes so far! Be the first to rate this post.
Thank you for your rating!
Thank you for your feedback! If you have any additional feedback, please email us at support@coschedule.com.
Thank you for your feedback!