Targeting Facebook pages allow you to send messages to specific user groups, based on geographical and demographic parameters.
---
Target Facebook Pages
Inside the social message editor, add a Facebook profile. Click the vertical elipsis, then click

. You can then apply all Facebook Targeting parameters you would like to the social message.
You can customize the Preferred Audience and Audience Restrictions. To remove all parameters from your social message, click the X on the right-hand side of your social message editor.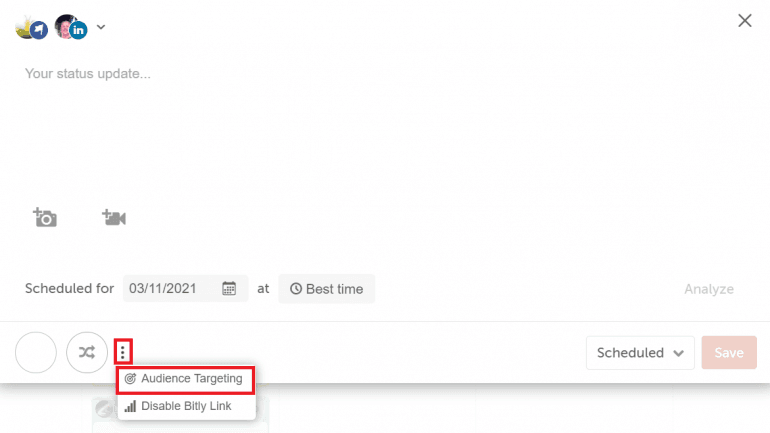 ---
Save Frequent Targets as Presets
If you have targeting options that you want to reuse, you can save your targeting as an Audience Preset. To do so, click Save current as preset once you have chosen all the parameters.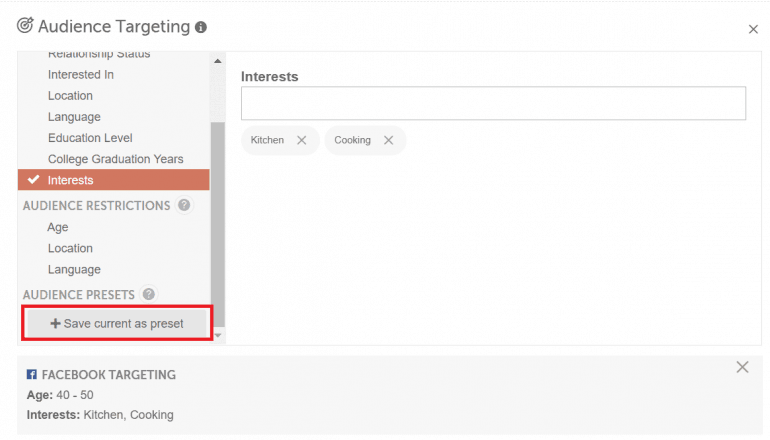 To apply the preset to social messages, choose the name of your preset and click Apply. Delete any presets by clicking Delete.
Do you have any specific feedback for us?
We appreciate any feedback you're willing to share.