List View allows you to view everything on your calendar in a list format to quickly see what is planned at a glance.

---
You can toggle to the list view by selecting it in the upper left corner of on your calendar tab.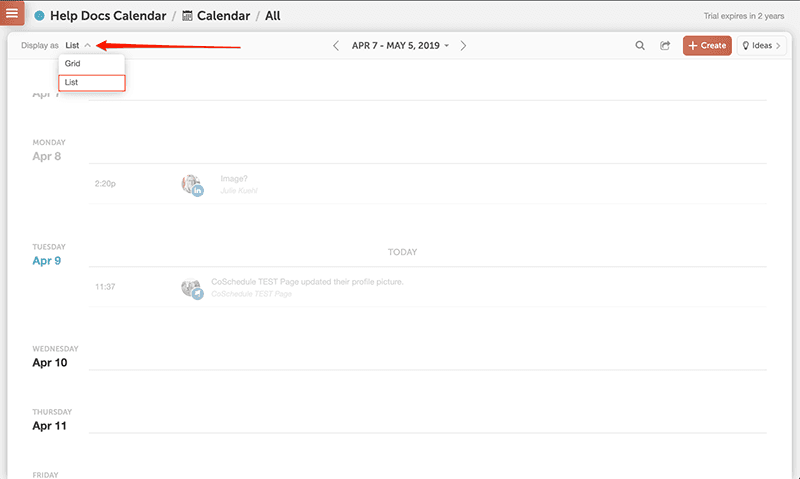 You can view more or less calendar activity by adjusting the date range.

You can drag-and-drop projects, social campaigns, and standalone social messages to a different day in the list view to schedule them on a different date. Click into a project or social message to edit the details, including the scheduled time.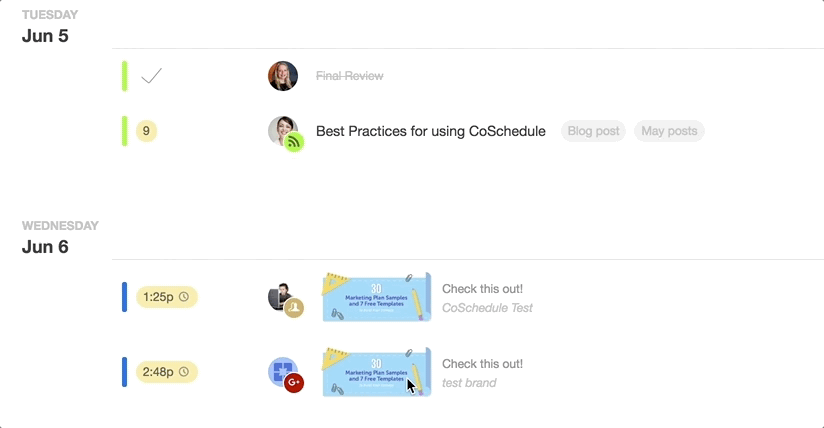 All Read-Only Calendar Views also have the ability to toggle back and forth between toggle and calendar view.
Was this article helpful?
Click on a star to rate it.
Average rating / 5. Vote count:
No votes so far! Be the first to rate this post.
Thank you for your rating!
Thank you for your feedback! If you have any additional feedback, please email us at support@coschedule.com.
Thank you for your feedback!