CoSchedule currently supports Link Preview customization for Pinterest only. This option is limited due to many networks removing this capability.
---
Using A Custom Image on

a Pinterest Message
Custom images can be used on any links you're scheduling to Pinterest by first creating a new social message (either directly on your calendar, or in a Social Campaign) followed by selecting a Pinterest board. Click "Link" as the message type, and enter a link into the Permalink field: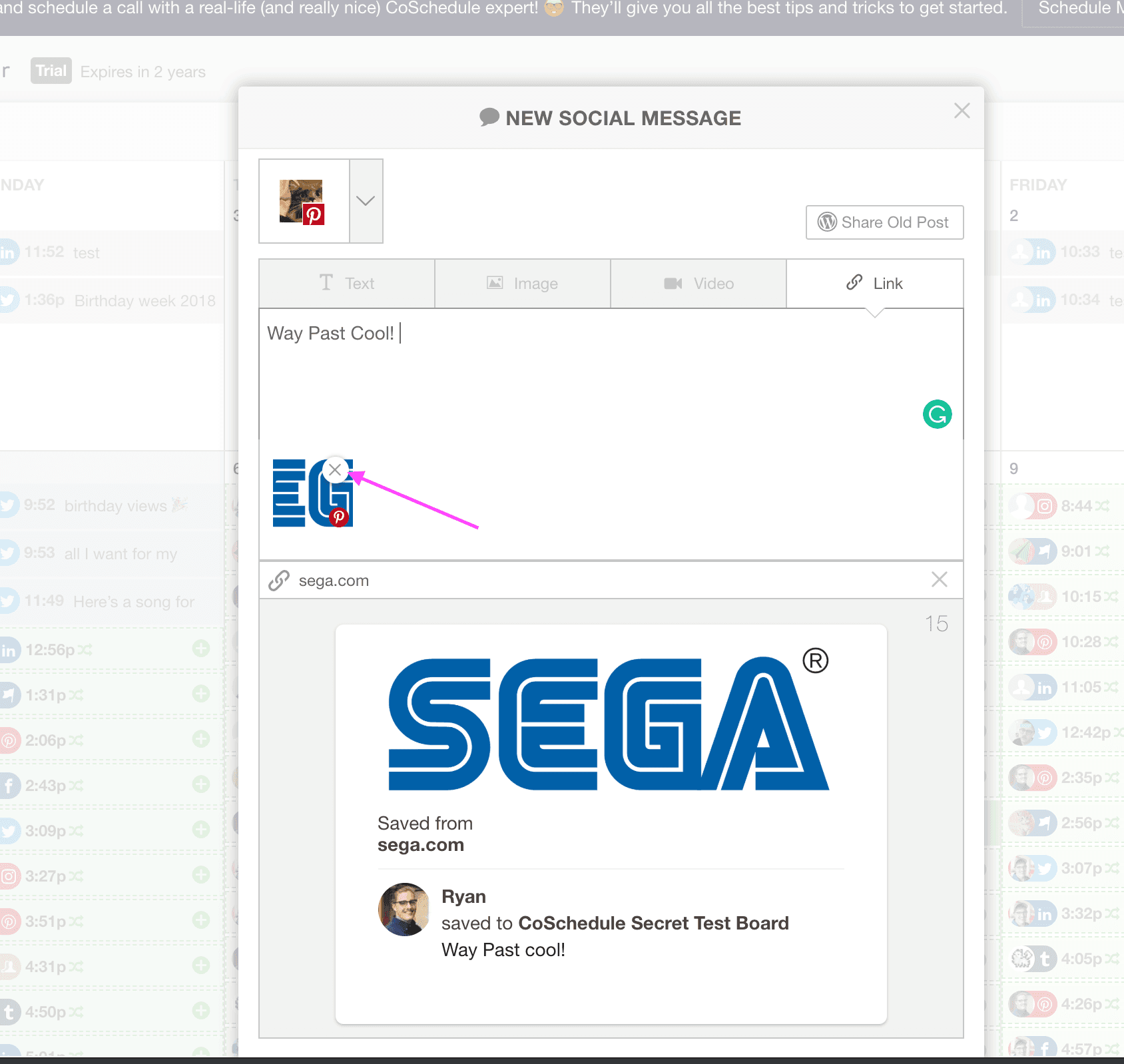 Clicking on the "X" will allow you to remove the image that's automatically pulled from this link. You can upload a custom image by clicking in the box after.
After replacing your image, you'll see it used as the image tied to your link when Published on Pinterest.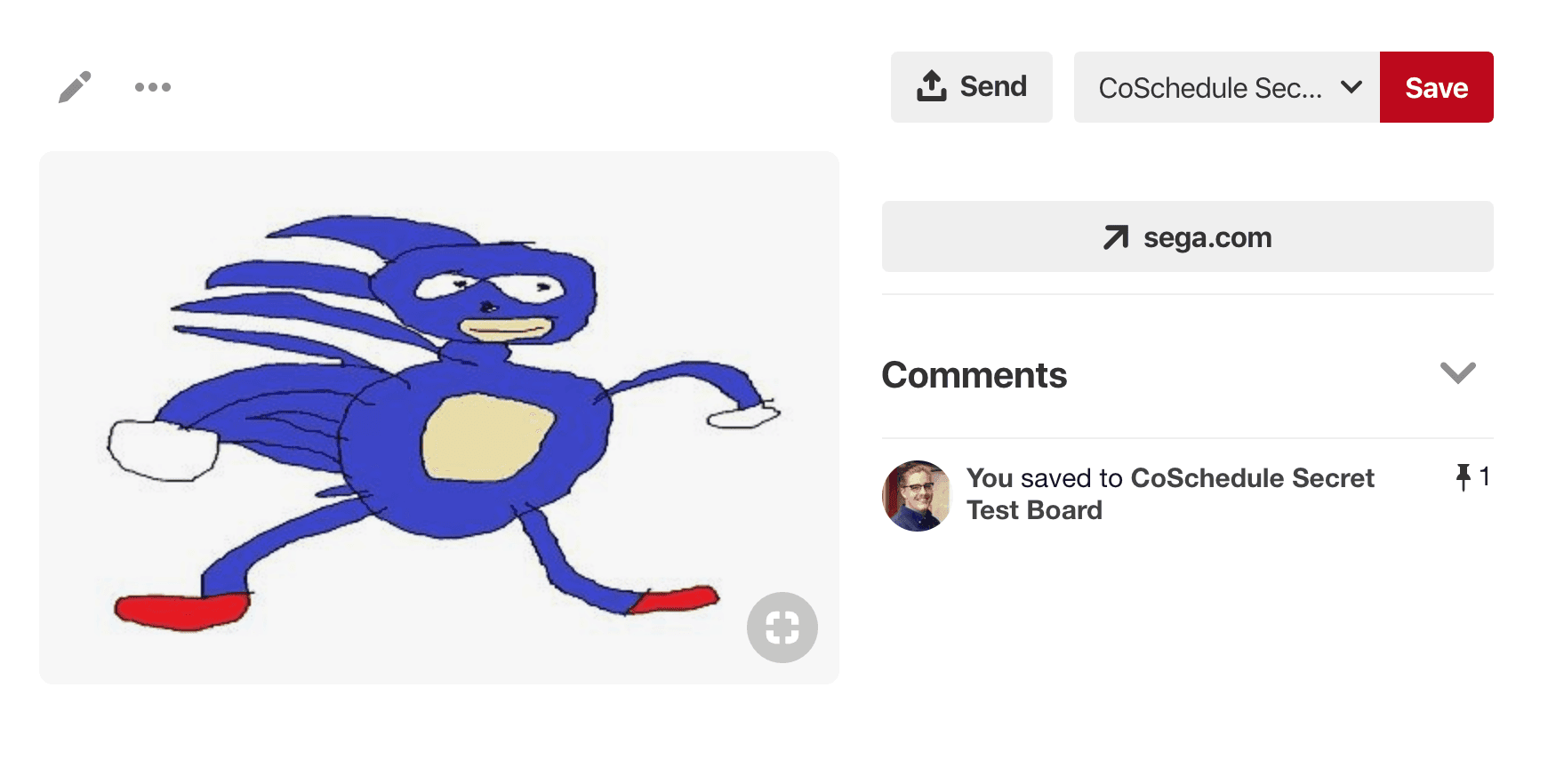 Was this article helpful?
Click on a star to rate it.
Average rating / 5. Vote count:
No votes so far! Be the first to rate this post.
Thank you for your rating!
Please let us know if there's any additional feedback you'd like to give.
Thank you for your feedback!