[NEW Feature] Focus On The Project Details That Matter Most With Discussions Updates
Collaborating on a million projects
simultaneously
is NO cake walk. And often consists of an endless stream of.... "I need feedback on..." "Can I get your opinion on this design?" "Which headline do you think will work best?" "Should we A/B test this email campaign?" [Insert your FAVORITE endless stream of questions here]. With so much going on… It's no wonder you're on information overload! Let's get change that ^, shall we? Introducing *new* Discussions from CoSchedule. Our latest updates to team collaboration! Keep your team on track, conversations relevant + timely...and most importantly
everything in one place
.
Focus On The Project Details That Matter Most With Discussions Updates In @CoSchedule
Click To Tweet
With Discussions, you can:
Easily jump in (and out) of conversations FAST.

No more wasted time. With @mentions and nested discussions you can quickly jump into conversations faster, find the answers you need and focus on the conversations that matter.
Collaborate with the right people at the right time.

Give your team the power to collaborate and communicate more effectively - without involving (or bugging) others. @Mention specific team members and choose which contributors receive notifications on your discussion comments...it's that simple.
Never miss another crucial detail!

Quit worrying you'll miss something that needs your attention. The FOMO ends now. Customize your notification settings to stay connected to

your

 projects. And never miss important feedback, an urgent to-do or pending question again.
Easily jump in (and out) of conversations FAST.
Ahhh can you see it now… A world where - in less than 15 seconds - you can find (and review) your team's latest blog edits... ...a place where answering the intern's social campaign questions is 
only a click away
... And where your team's convos are NOT only accessible but hyper-organized and in a place you can actually FIND them! With nested Discussion Threads...this is possible. ?
Gone are the days of sifting through a million emails + IMs... Digging through piles of disconnected conversations.... And pulling your hair out as you desperately search for that ONE crucial detail… Now you can find the conversations (and answers) you need to get things done...faster.
Best part of all… As your team comments and replies, their responses stay connected inside the thread. With the most recent comments showing up front and center…
...giving you the latest deets at a glance.
Collaborate with the right people at the right time.
It starts with one "reply all" email to the team… And the next thing you know, your inbox is blowing up with conversations ... The convo quickly becomes irrelevant… But they keep on comin'... And you ignore
everything
 just to keep from drowning in notifications... (only to deal with the consequences when one small convo ACTUALLY pertained to you.) *sigh* It's time to clean up notifications AND...
Cater Your
Conversations
 To The Right People, At The Right Time
With CoSchedule's NEW @mention feature, you've got the power to send notifications to your team when you need them the most.  ? Simply @mention individuals to add them to the discussion. And CoSchedule will automatically send them a notification.
*Whoop Whoop!* It's that easy.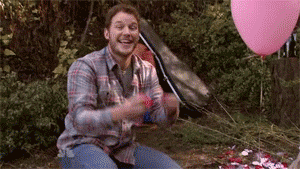 Once @mentioned, you (and your team member) are magically subscribed to the discussion thread - not the entire project - keeping them connected to the project where it matters most.
Know Your Notifications Are Being Seen
Ever find yourself wondering….
"
Did he see my feedback?
Is he ready to move to the next phase?"
So you follow up to keep things moving forward…. send another email... ...then a few IMs... ...and FINALLY stop by his desk (only to find he's out to lunch). *Ugh!* Well wonder no more. Now with the ability to "like" a message, your team can quickly let you know they've seen your comment, and they're working on it.
So you can stop the nagging, continual pings and annoying "status updates"... And get back to the
 real work!
 ?
N
ever Miss Another Crucial Detail
You strive to create + publish perfect projects… ...but let's be honest…. It only takes one missed detail to take a project from perfect to *facepalm.* ? And when it does...the feeling of FOMO creeps in…. Did I miss an important notification because too many messages are flooding my email inbox… Did I overlook a draft that was ready for review… Did I miss an update and publish an outdated version... Did I forget to add that new to-do to the list… Eliminate the mind games and constant worry! With *new* notification preferences, you can rest assured you never miss a crucial detail.
Here's How To Update Your Notification Preferences
Want to stay connected to every detail and project you're a part of? Place your settings to "Loud."  You'll receive notifications for every discussion comment that gets posted on your content. To reduce the # of notifications you get, set your preference to "Quiet."  You'll only receive notifications when you get @mentioned in discussions on your content. AKA - when you're REALLY needed.
Once selected, your default setting is applied across your entire calendar and every single piece of content where you're a contributor. *REJOICE!*  ?
How To Set Content-Level Notifications
But what if you have an important project you really need to stay connected to? OR You've got a project that just doesn't need your review? You can set notification preferences at the content-level, too. These override your default settings on a specific piece of content. But allow you get more granular with those notification settings.
Gain full control over your notifications And make those FOMO feelings a thing of the past. Take your team's communication and collaboration to the next level… ...control your notifications… ...create (and involve) the right people for every project... ...and never miss another important project detail again. Give the latest updates to Discussions a try.