3 Ways To Level Up Your Marketing With CoSchedule Academy
Headline Analyzer
The blog post headline analyzer will score your overall headline quality and rate its ability to result in social shares, increased traffic, and SEO value.
Test every headline before you publish. Try the Headline Analyzer »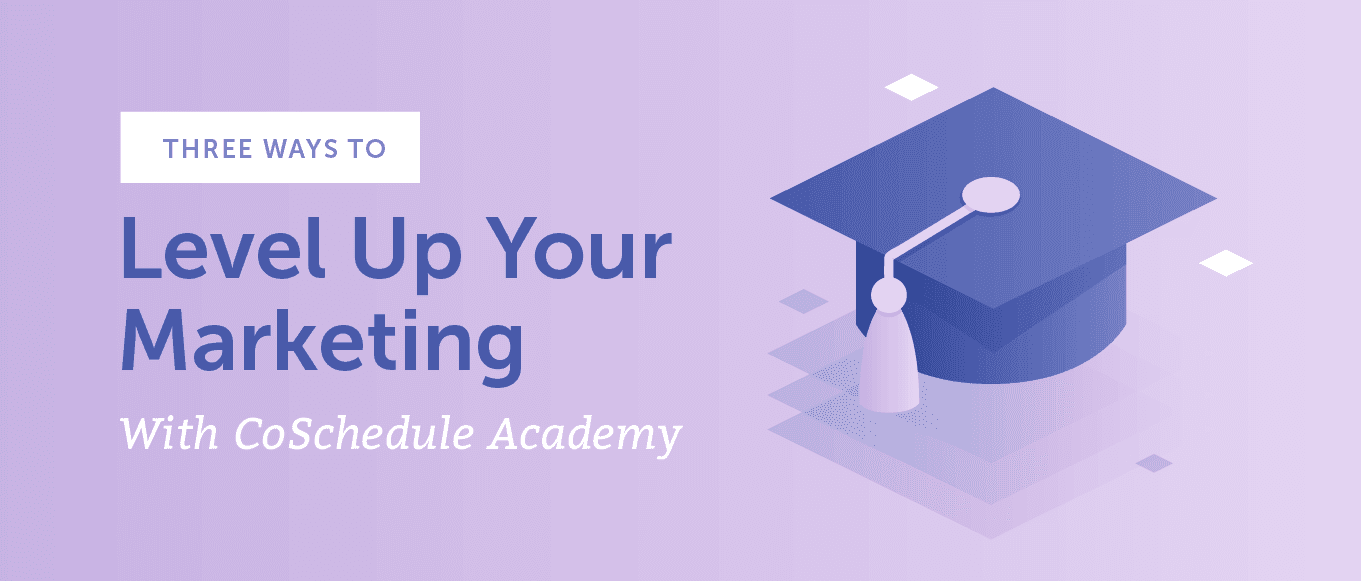 If you love all the actionable marketing advice on the CoSchedule blog, you'll LOVE the CoSchedule Academy.
The Academy takes actionable content to the next level with 20+ premium, on-demand marketing courses you can't get anywhere else. Each Academy course is led by a CoSchedule expert you trust, so it'll help you solve real challenges experienced by real marketers.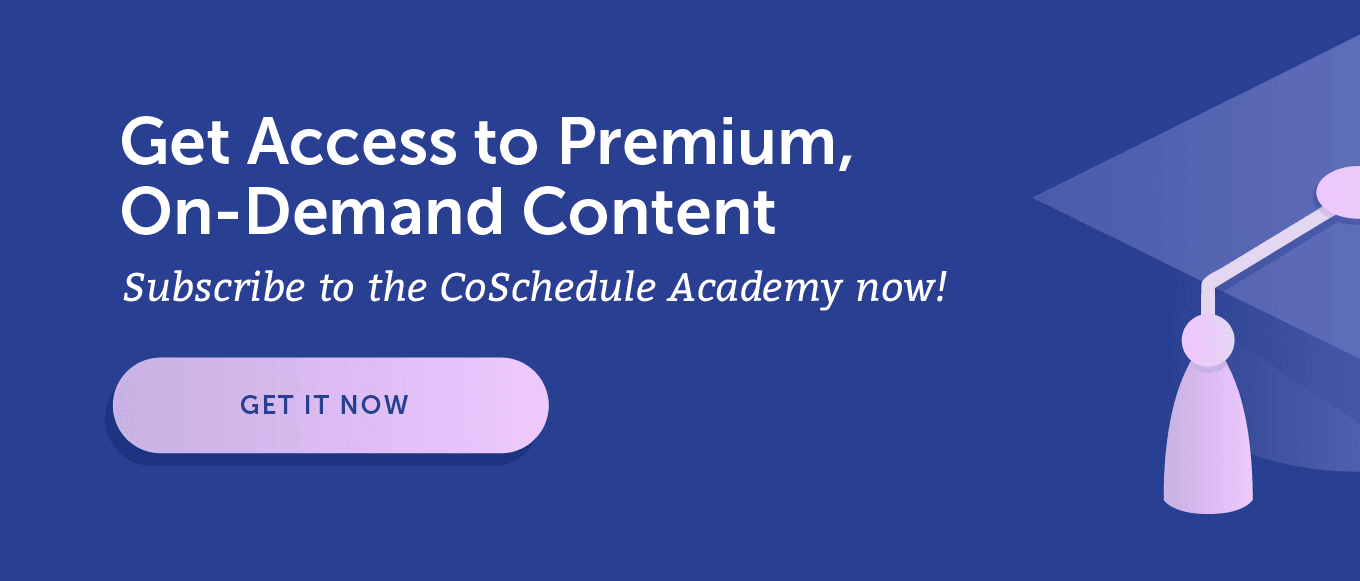 Why else does the CoSchedule Academy rock? It'll empower you to accomplish 3 major marketing feats at your company:
#1 – You'll drive marketing results + ROI with actionable content
CoSchedule Academy content is made to amp up your marketing results using proven frameworks and actionable techniques.
In other words, we've done more than just come up with cool ideas. We've put them to work and proved that they'll help drive ROI for your company–and drive marketing results for your team.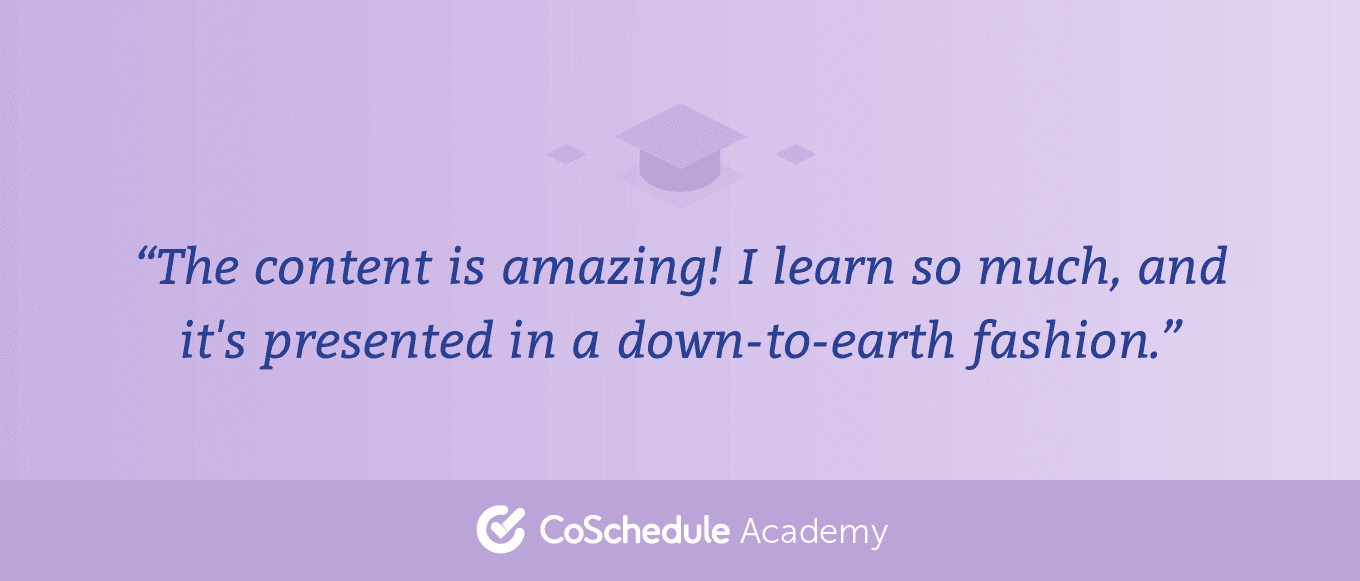 How?
Through tactics that have helped shape and drive our own marketing efforts. We created the Academy to help solve REAL challenges experienced by REAL marketers like you. So you'll get all the best insider tips on topics like digital marketing, social media strategy, SEO research, and content strategy.
#2 – You'll boost your team's productivity (at your own pace)
You're busy. We get it.
With CoSchedule Academy, you and your team can learn on your own time instead of on somebody else's schedule.
The Academy is broken out into focused, self-paced courses that you can tap into whether you have a spare hour or a spare minute. So you'll learn how to increase your team's productivity with anti-fluff, data-driven resources. All at a pace that makes sense for your team.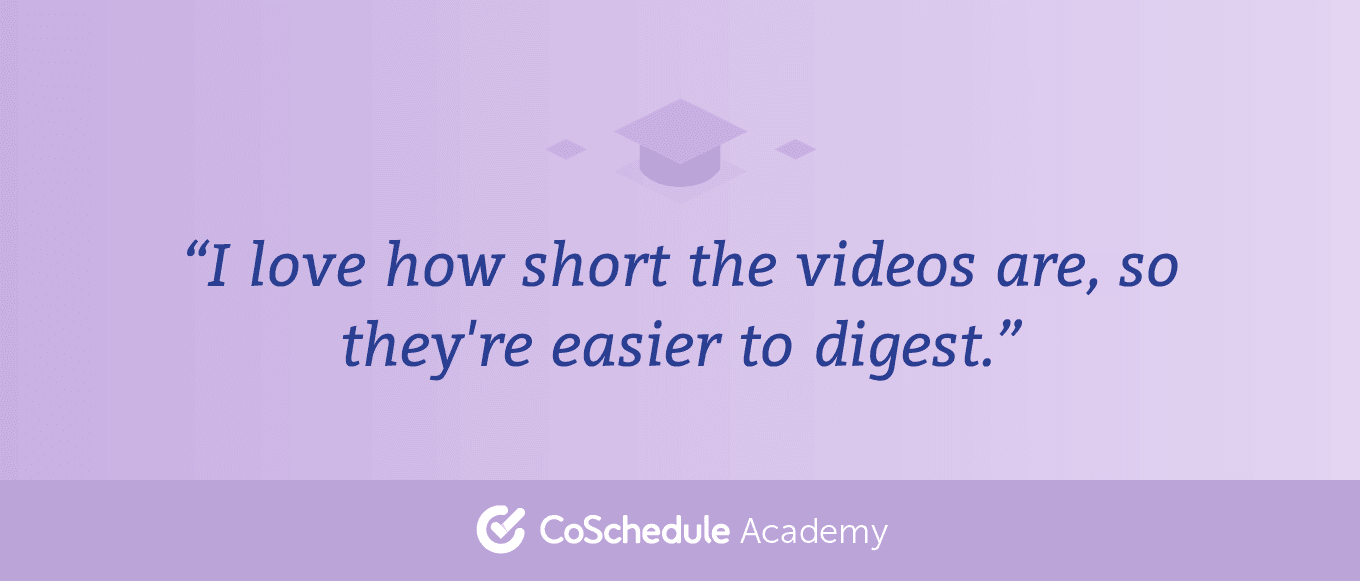 And you won't lose momentum with new team members. CoSchedule's marketing courses will get them up to speed fast, giving them a solid foundation to build good marketing habits from the start.
#3 – You'll get certified + stay competitive in an ever-evolving industry
Fight that marketing status quo!
The CoSchedule Academy is made to help you get ahead of other marketers in a highly competitive industry. You'll level up your marketing powers with world-renowned content and marketing certifications unlike anything else marketers usually have access to.
It's easy to get lost in the quickly evolving world of marketing. But the Academy makes it easy for you to stay on top of new and relevant topics. We consistently add new courses and content to the Academy, so you'll always have the leading edge on what's working in marketing today.
Ready to reach the next level of marketing success?
Improve your team's productivity, drive your company's ROI, and keep your top talent engaged with the CoSchedule Academy. Get it now and get happy!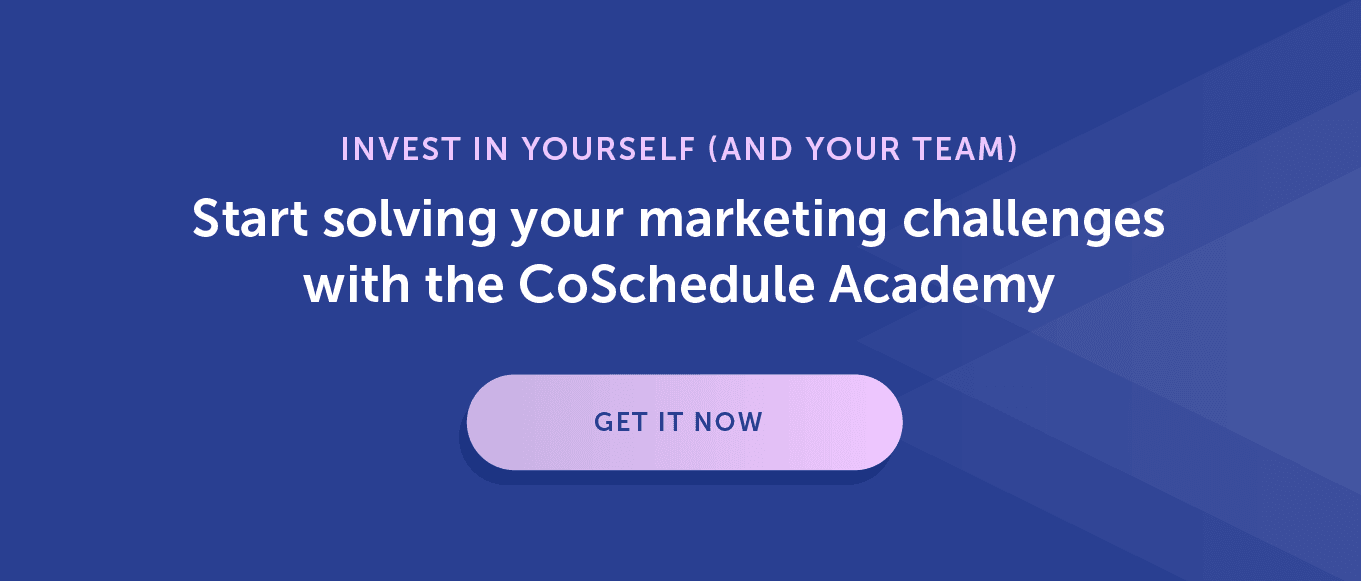 November 8, 2019