Social Distancing Doesn't Need to Be Boring: Fun (And Safe) Activity Ideas From the CoSchedule Team
Being cooped up during quarantine has not been doing wonders for the state of mind. How can we shake things up a bit and make our boring, lazy days a bit more interesting? No need to think about different activities you could be doing from home; we've done all the hard work for you. Here are some ideas from the CoSchedule team.
Picture this: you put a tablet on your tongue for about five minutes. Afterwards, you eat sour things, and they taste sweet. Think pickles, vinegar, and lemons. Sweet things taste sweeter. They call it "taste tripping," and it's pretty fun and wild. Bonus — it's something you can do indoors.
Bonfires
Bonfires are
always
 and must-have. Take advantage of some of the warmer spring days and break out the hotdog and s'mores gear!
DIY Ninja Warrior
Create your own obstacle course in your backyard, and you've got yourself a personalized
Ninja Warrior episode
!
This would be another great opportunity to play with your dog outdoors while you watch your family become ninja masters.
Sunday Drives... Anytime
It can be nice to get out of the house on colder days, throw on some tunes, and drive around town. Maybe even try driving to different parks and get out to some new areas you haven't seen before.
Hikes
Don't underestimate the number of hiking trails there are around your area. Lace up your hiking boots and check out some of your options
here
.
Charades
What could be a more classic activity than playing a game of charades? Boot up your devices and connect with friends or family over
Zoom
,
Skype
, or
Discord
, so everyone can be in on the fun! Just remember to mute yourself if you're eating exceptionally crunchy snacks with your airpods in.
Fibbage
This game
 is pretty funny, and also fun — if you like trivia.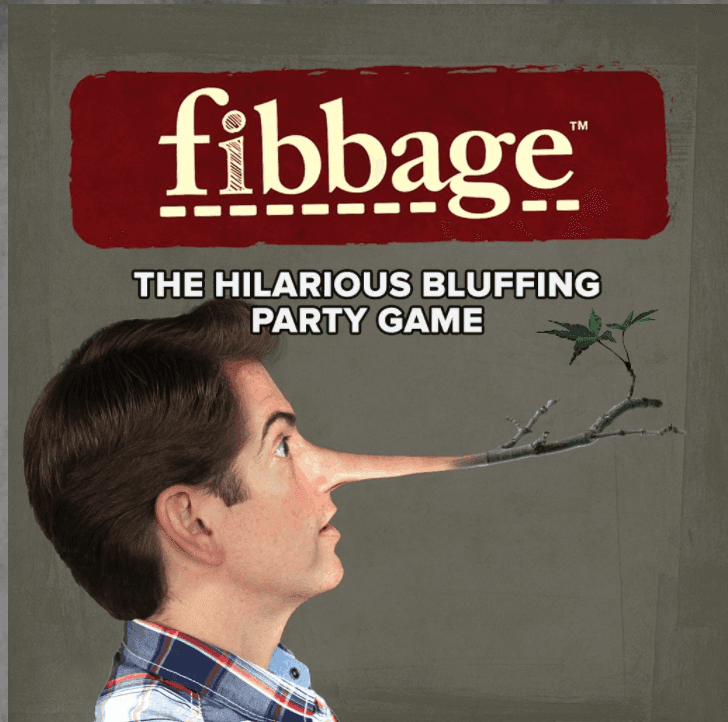 Fibbage is easy to play with people in multiple locations; you can video chat with multiple people so they can view your screen, and it's all laughs from there. Recommended with a beer in hand.
Board Games
If you have board games, it kinda feels like you're bringing it back to the turn of the century when games like Monopoly were being invented and board games were all the rage.
Ticket To Ride
 is a lot of fun and a favorite amongst the CoSchedule team. Another cool game is the
Jackbox Party Pack
 series. There are SO many different games to choose from, and they never get old!
All you need to do
 is create your Jackbox room, enter the four-letter code that is prompted, and invite up to eight friends to join you by syncing with their personal devices. On another note, if you want to learn the true origin of Monopoly and how it is nothing like how the inventor wanted it to be,
listen to this podcast
.
Cards Against Humanity
This probably could have fit under board games, but you can play
a party game for horrible people
 online with friends for free.
House Projects
Tackle the projects around your home you've been neglecting or haven't had time to complete. There's no time like the present! Some easy ideas might include:
Painting a room
Installing new shelves
Refinishing wooden cabinets
Here are
40 more low-budget ideas
 to improve your home.
Family Bonding
This is a good time to talk with your kids and catch up on whatever it is they would like to share with you. Sometimes a normal work day can take away from spending quality time with family, so chat with them about challenges, milestones, hopes, etc. You could also create a world map for your family and stick colored pins in the map of where you've been and where you would like to go someday.
Virtual Happy Hour
This is another fun opportunity to virtually connect with people you've been out of touch with. Hop online and enjoy some drinks and snacks while you catch up with those you miss the most.
Yoga
You can try out virtual yoga from home with
Alo Moves
. They offer a free trial for beginners, so you can decide whether the at-home yoga idea is right for you before purchasing a subscription.
Crossfit
For the very curious who want to talk about nothing else, you can also try out online Crossfit with
CrossFit
. Be warned, the first rule of Crossfit is that you never stop talking about Crossfit.
Bike Rides
Enjoy warm days with a leisurely bike ride. It's a great way to get some fresh air and stretch out your muscles.
Fresh air is good for the soul.
Cooking & Baking
Experiment with some new recipes you've always wanted to try. It can be fun to test out new stuff and challenge yourself in the kitchen. Share some of your favorite recipes with us! Here are a handful of
ideas
 to get you started.
Pizza Party
Quarantine does not restrict your pizza intake. Order a pizza with no-contact delivery and throw your household a pizza party!
Gardening
Fix up your flower beds for springtime as an excuse to get outside and get your hands dirty. When the weather gets nicer, this could be something fun for the greenthumbs among us.
Animal Crossing
If you happen to own a Nintendo Switch,
this game
 is an absolute blast. You get to create your own home on a deserted island, collect bugs and fish, garden, and work on paying off your mortgage. It's basically like real life, except all your neighbors are adorable animals. It's a lighthearted game that is a great help to winding down at the end of the day.
Pen Pals
Write a letter to somebody. It's an easy way to make their day, and you can walk away from virtual communication for a bit and give your eyes a rest.
Color
This might sound corny, but trust me when I say it's still really relaxing — just like when you were a kid. There are also a lot of
fun, free, resources
 out there for you to color.
Puzzles
Jigsaw puzzles are a must-have during this time. They're also a fun way to get your household together and work as a team. Bonus:
Mod podge the finished produc
t
, frame it, and decorate your home with some new art!
Make Your Own Lip Balm or Soap
Make your own
faux Burt's Bees lip balm
 or crank out some
homemade soap
 for some unique DIY projects.
Share Your Thoughts
Which idea would you like to try out? Are there some activities we may not have thought of? There are no wrong answers here, so let's help each other keep our minds and bodies busy.