The Multi-Scheduler, Social Previews, & More [Our #1 Requested New Feature]
Headline Analyzer
The blog post headline analyzer will score your overall headline quality and rate its ability to result in social shares, increased traffic, and SEO value.
Test every headline before you publish. Try the Headline Analyzer »
Today, we are excited to be launching two awesome new features for CoSchedule that will make it even easier to schedule social media messages on your favorite editorial calendar.
This might just change everything about how you schedule your social media messages….
1) Schedule To Multiple Social Networks At One Time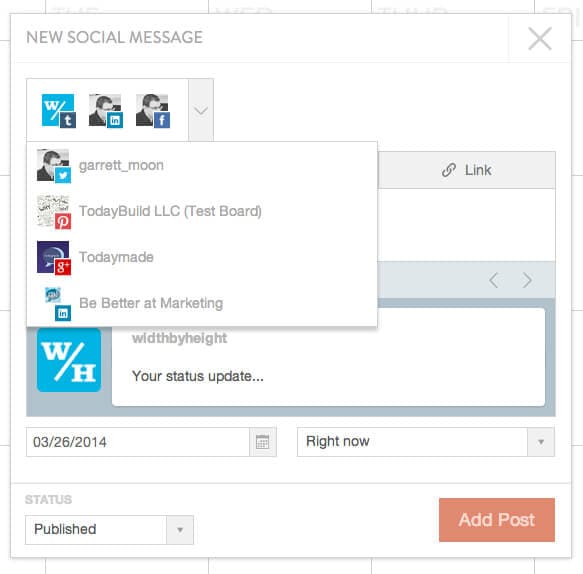 There are nine major social networks that can be connected to CoSchedule, and scheduling to all of them is time consuming – especially when it needs to be done one social network at a time. Now you can create all of your social messages at once and schedule your content in bulk. Simply select each network and then add your content below.
One of the great things about the multi-scheduler is that it allows you to customize your messages individually once they have been created. This gives you the speed that you need without sacrificing the fine-grained control that you have gotten used to in CoSchedule.
2) Preview You Social Messages Before You Send Them
Now you can get a real preview of your social media messages before they are sent.
Social messages themselves continue to become more and more complex, and it is best to take advantage of the visual capabilities that come with each social network. CoSchedule now makes this process easier than ever before by showing you a true-to-life preview of what your social message will actually look like before it is sent. As far as we know, we are the only scheduling tool to offer a feature like this.
These previews are designed to give you an accurate representation of your social media posts on each network. If you ask us, it might just make CoSchedule the best tool ever created for scheduling your social media.
Be sure to sign up for a free trial of CoSchedule if you haven't yet.  Or, if already have, you can simply contact us to reset a previous trial, just ask!
March 26, 2014