Use subtasks to split up the work of a task into smaller parts. Subtasks function like an independent task that is embedded within a parent task.
Subtasks are not visible in the calendar view, dashboard, or team performance chart. Subtasks are only available inside of the parent task.
---
Tasks connected to a project:
To add a Subtask to a task, open the Advanced Options of your task.

Inside the task's advanced options, go to the Subtasks section. To add a subtask, type in the subtask and click [Enter].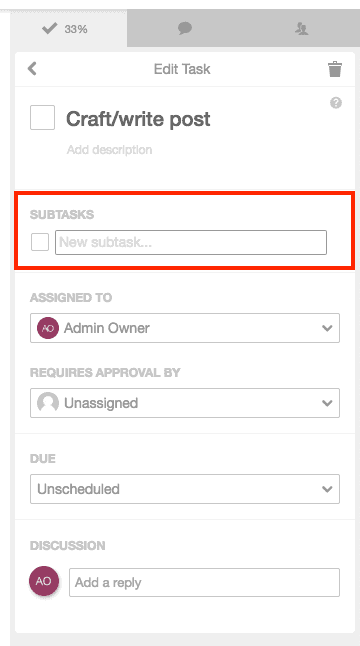 Standalone Tasks: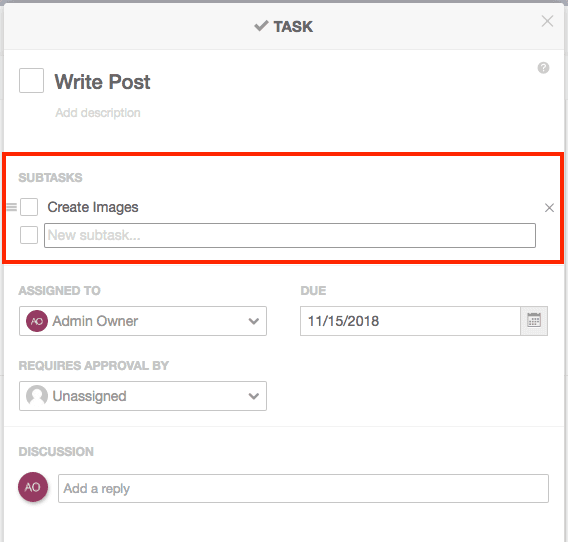 To rearrange subtasks, click

. To delete a subtask, click X.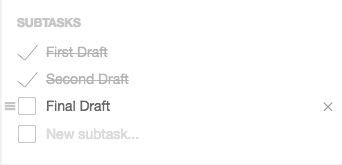 Inside the project task section, a task completion update will appear on any task with subtasks.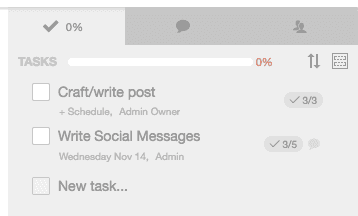 If all subtasks are completed, the parent task will not be auto-completed and vice versa. Parent tasks and subtasks completion status are separate to allow more flexibility.
Do you have any specific feedback for us?
We appreciate any feedback you're willing to share.