Setup Approval Workflow for All Tasks
Need a client or manager's confirmation on a task or want to keep track of your team better? Always make sure tasks are completed correctly with approval workflows for tasks.
---
Tasks connected to a project:
To add an approval to a task, open the
Advanced Options
of your task.

Scroll to the Requires Approval By field. Select who the task is assigned and who must approve the task.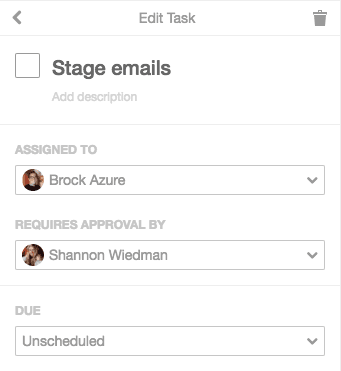 Standalone tasks: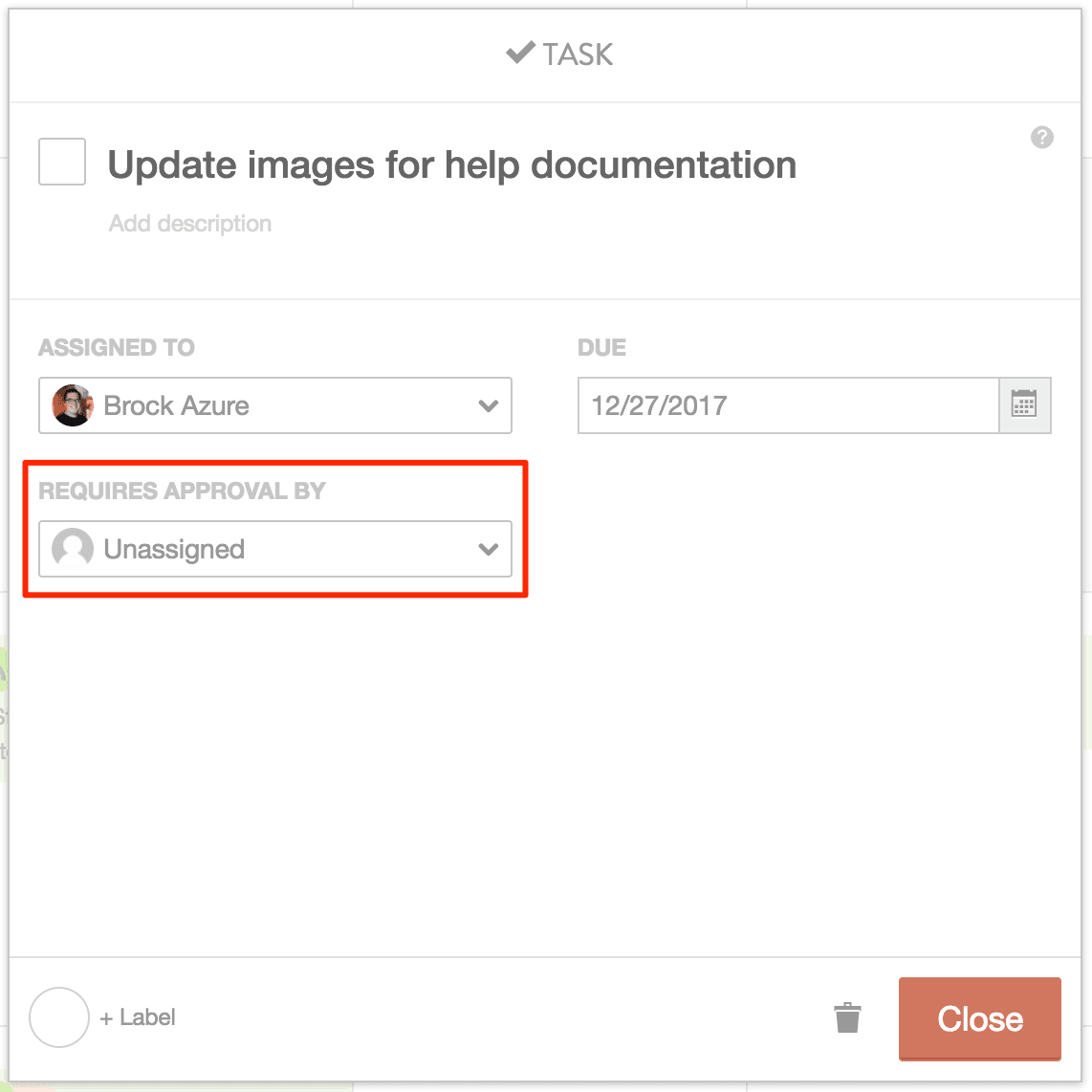 When the task is finished by the assignee, the approver will be notified to approve the task.

All tasks that need approval will show up in the Pending Approval part of the
Dashboard
. Click 
 to approve the task or 

 to deny.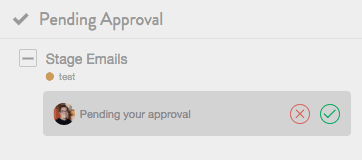 Once approved or denied, click the task to go to the project. You can then leave a comment inside of the task or project to give more information on why it was approved or denied.
Back To Top