Ever feel like your goals and deadlines are chasing after you? Like you almost don't have enough time to finish them or there's just too much on your plate for you to fully finish a project well?
In this post, you are going to learn 11 different content marketing workflow tips to prioritize your content and work projects. You'll be able to manage your daily routine so you can relax knowing you are saving time and efficiently meeting your deadlines.
You may just find a new method that'll help you be more productive without losing your mind in exhaustion and defeat.
Want to use Click to Tweet on your blog?
You Have What It Takes To Succeed At Planning Your Workflow
Launch yourself into productivity heaven with this content marketing workflow kit.
This kit includes a printable editorial calendar and a workflow process template for planning your day and projects in Excel. You'll also get a Roadmap Summit checklist, which will help you host project planning meetings.
Get Your Download Now
Plus, join our email list to stay up-to-date.
Success! Your download should start shortly.
Tired of the marketing mess?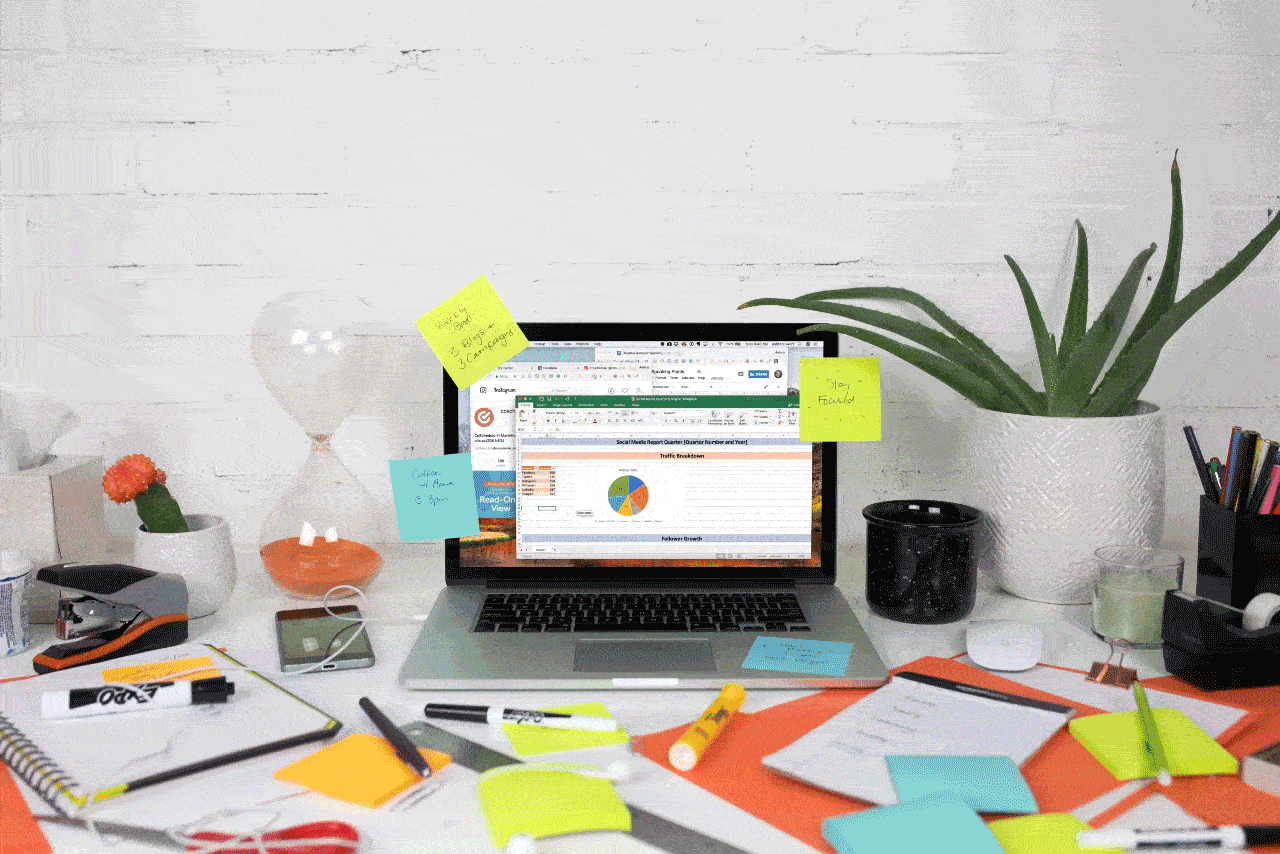 Awesome news! You're invited to a 1-on-1 marketing demo of CoSchedule! In 30 mins or less, you can see how to:
End the frustration of missed deadlines.
Get total visibility into ALL of your marketing in one place.
Save 20 hrs this week alone (and every week after).
If you've ever kicked the tires on CoSchedule, now's the time to see what it's really like.
Success! Your download should start shortly.
Clean up the chaos with your CoSchedule editorial calendar!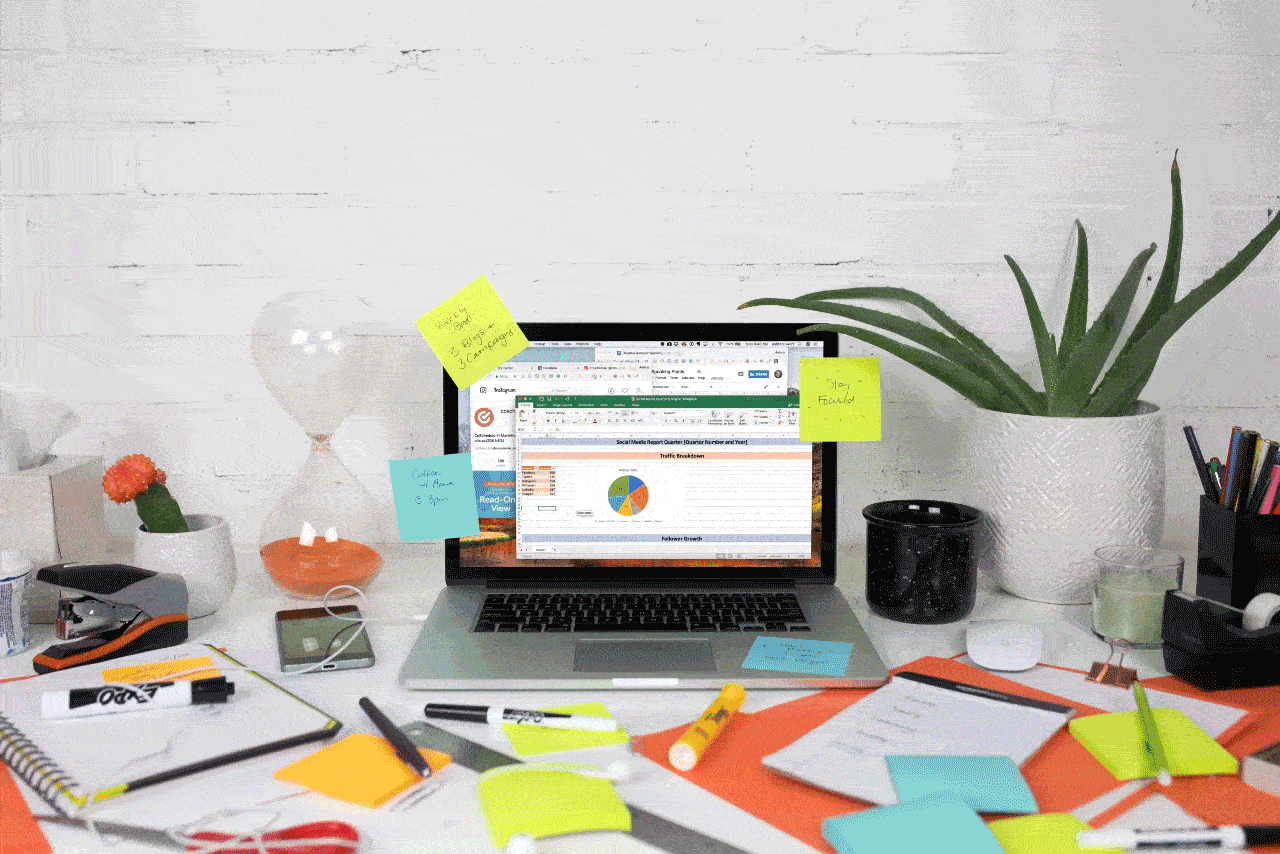 With CoSchedule, you'll:
Save time with blogging, social, and email (think HOURS every week)
Schedule your social posts in batches (and increase your posting frequency) super easily
Get your sh*t together (and hold yourself accountable to publishing like the boss you are!)
Now's the perfect time to start your 14-day free trial to see for yourself!
Workflow Tip #1. Use An Editorial Calendar To Get Ahead In Your Content Planning
If you've never used an editorial calendar, now is the time to start. It helps you see all of your content in a single glance.
The variety of editorial calendars is similar to the variety of fish in the sea. They can all breathe under water, but they are all unique. That's the same with content calendars. Minus breathing under water.
You may like to build your editorial calendar with:
A printable paper template
Excel spreadsheet
An app (like CoSchedule)
Any of these options may work. (We'll go over a few of them below.) It's up to you to figure out what works best in your situation.
How To Manage Your Content On An Editorial Calendar
You can plan many different content types with your editorial calendar. The sky is the limit. Some of the different content types might include, but are not limited to:
Blog posts
Landing pages
Email newsletters
Social media messages
Video content
Some things to think about when it comes to planning your content, projects, and time on your editorial calendar are:
Now, write a list of all your planned content projects.
How To Set Up A Monthly Theme
Some publications and blogs have themes every month to help them plan the content in advance. Setting up a monthly theme might help you come up with some unique content ideas.
Having monthly themes can help you come up with unique and efficient ideas for your content, while also helping you create cohesive messaging around different topics.
1. What topics would you like your online content to cover?
2. When are new products and features being launched? Keep these in mind for your monthly themes, just so they coordinate well. Also remember to keep in mind the holidays.
3. Get out your calendar and set up a monthly theme for each month.
Examples:
February: Valentines Day
December: Christmas
August: new social media product launch
October: social media engagement
Want to use Click to Tweet on your blog?
How To Get Content Ideas For Your Monthly Themes
Write up a list of content ideas that have to do with your monthly themes.
For instance, if CoSchedule's theme of the month was social media management, then we could cover content ideas like:
"how to use Twitter"
"hashtag tips"
"best ways to use Google +"
Start by following these steps:
Get your notebook out and write down the months of the year.
Then insert the themes for the months.
List out your content ideas that you'd like to cover in those months.
Once you have your content ideas, put them on your editorial calendar.
Now you have to figure out what the steps are to turn your content ideas into finished projects.
In order to figure that out, you'll need to list out the tasks that need to be accomplished in order to mark the content as 100% done. (More on this in tip #2.)
Workflow Tip #2. Create A Workflow Checklist And Then Work Your Plan
In order to figure out your workflow, it's important to create a checklist of the tasks you need to finish in order to mark your content or project as publishable.
Here are the steps you'll need to follow:
1. Open the word processor of your choice. (Evernote, Word, smartphone notes app, or even your notebook.)
2. Write down the tasks that need to be finished in order to mark the project as "100%" done.
3. How much time will each task need, to be considered done?
4. Who will complete said tasks?
The tasks should fall into these process categories: ideation, planning, writing, design, and publishing.
Those categories could have tasks like:
Ideation: Find the angle, keyword, and come up with at least 20-30 headlines.
Planning: Come up with an outline and do a peer review.
Writing/Editing: Craft your post, proofread, do line edits, and your final edit.
Design: Create graphics (for social, ads, and email.)
Publishing/After Publish: Publish post, check your A/B split test, send email, share on social, and respond to comments.
Write down your tasks. Make sure you follow them throughout the process. You just created a plan, and now you must work your plan.
Workflow Tip #3. Get More Done By Using Batch Processing Methods
Batching is a time management method that allows you to maximize your concentration by grouping similar tasks together. These are things that require similar tasks to reach completion.
Batching is setting aside an intentional amount of time for intentional tasks and making an intentional effort to not allow the distractions or interjections of others break that focus. After that block of time is up, take a planned break, then begin the next block of focused time. Each block of focused time is dedicated to one task or set of similar tasks.—Joshua Leatherman
Some tasks that can be batch processed to save time:
Write and respond to emails.
Write social media posts in advance.
Edit your blog posts.
Moderate your blog comments.
Write a few book chapters.
Batch edit images and graphics in Photoshop.
There are plenty of other projects you can batch process too.
Want to use Click to Tweet on your blog?
How To Batch Process Your Work
First off, what do you need to get done? Make a list of everything.
Pair them into like grouped categories. Put writing projects with writing projects. Editing with editing. And on from there. You get the point.
Mark which ones are due first and put them in order of what needs to be done by when.
Now set a timer for an amount of time. Try different chunks of time to see what works best for you. Focus and work fully on that project.
When the timer goes off, get up and move around. Take a break. Getting away from the computer or your work will get you refreshed to start on it again, after your break.
I read an interesting quote about taking breaks and the good it does for your energy, efficiency, and productivity:
After an hour or so, these measures start to decline. Somewhere between 90 and 120 minutes, the body begins to crave a period of rest or recovery.

Signals include a desire to yawn and stretch, hunger pangs, increased tension, difficulty concentrating, an inclination to procrastinate or fantasize, and a higher incidence of mistakes.—Jim Loehr and Tony Schwartz in The Power of Full Engagement
Workflow Tip #4. Start With Your Deadline And Work Back From There
One great way to plan your content, projects, and deadlines is to start with the deadline and work your way back from there.
The important thing here, is to be realistic with your goals and tasks. If you aren't, you won't be able to ship the exact product that you'd originally thought up.
Seth Godin is known for planning out his content and projects like this:
If you want to know more about Seth's process and workflow check out his book Linchpin. If you're reading along, he specifically talks about this process on page 145 (in the chapter titled "The Resistance").
A Note About Thrashing At The Start
Let me tell you from experience, thrashing your project at the end isn't fun.
Make sure you thrash early on. Get all those bugs and kinks worked out before the ship date. This will make it easier for you and your team.
Professional creators thrash early. The closer the project gets to completion, the fewer people see it and fewer changes are permitted.—Seth Godin, Linchpin
Here is a great video where Seth Godin talks about thrashing at the beginning:
Use a project management tool to help you keep track of your projects. Here are three options:
Trello - Organize and prioritize your workflow in unique boards, lists, and cards.
Asana - Track team projects and tasks from the beginning to the end.
CoSchedule - Includes built-in project management features.
You'll be finishing projects in no time.
Workflow Tip #5. Prioritize Your Company's Projects And Goals With A Roadmap Summit
Set up a long-term planning brainstorming workshop (we call these "roadmap summits" internally at CoSchedule) to figure out your team's future projects and goals.
The purpose of having a roadmap summit is to get your upcoming projects and goals listed out in front of you. It's where you'll brainstorm and figure out your company's vision for the upcoming four weeks, six months, and year.
You should have an idea of these things at your roadmap summit:
Where are you at right now?
Where do you want your company to be in the future?
What are your BHAGs (Big Hairy Audacious Goals)?
Split your goals into three categories:
Four-week goals: These are the projects you'll create after your roadmap summit.
Six-month goals: This is your concrete plan toward the year vision.
12-month goals: And this will answer "How will the world be changed, because of what we did?"
How To Host Your Own Roadmap Summit
Brainstorming workshops are great for bringing your team together to figure out your vision and goals.
In order to plan your own, follow these steps:
What day works for your entire team to meet?
Where will you host it? (Examples: conference room, co-working space, or even in a coffee shop?)
Gather the items you need to rock a successful meeting. (There is a checklist in the downloadable kit included in this post.)
Hype your team up with an invitation email.
Your invitation could sound something kind of like this:
Hey!

Get ready for a fun day of planning our next six months of projects along with our vision for the year.

The day is completely under control and is going to be held at (awesome venue). I'll be treating you all to a lunch at (super good restaurant).

I have something for you to think about before we meet:

What are the biggest opportunities to grow our company in the next year?

That will be the basis of our conversation. It's going to be a big day, but it'll be fun! 

Sincerely,

Your name
You'll Want To Have An Agenda Ready For Your Roadmap Summit
On the day of the roadmap summit, you'll want to have an agenda of everything that your team needs to go over and the times allocated to finishing those discussions.
Start the day with an icebreaker.
Get the whole team brainstorming on who your persona is.
What are your BHAGs (a.k.a. your Big Hairy Audacious Goals) for the next four weeks, the next six months, and the next 12 months?
And how will the world be changed, because of what you are doing?
Type up all the questions that you think of. Bring the agenda to the roadmap summit so you are ready to be efficient and make the most of your time together.
Want to use Click to Tweet on your blog?
Workflow Tip #6. What Are The Three Things You Want To Have Finished In A Day?
What are the three things you'd like to have accomplished, by the end of the day? Some people call these their MITs (Most Important Tasks.)
They are the things you want to have accomplished by the end of the day.
And here's the key to the MITs for me: at least one of the MITs should be related to one of my goals. While the other two can be work stuff (and usually are), one must be a goal next-action. This ensures that I am doing something to move my goals forward that day.—Leo Babauta of Zenhabits
Sajid Kalla said you should write down three things you want to accomplish in your day, on a sticky note. Then put that on your mirror (or in a place you'll see it often) and only remove it once they are done.
That will be a good reminder to do them, if you haven't already.
If you sometimes struggle with the Shiny Objects Syndrome and over-plan your day, then it might really help to pick three things to focus on that need to be finished by the end of the work day.
What are your 3 things?
Workflow Tip #7. Hold Scrum First Thing In The Morning To Set The Day's Goals
Scrum comes from rugby. It's when the whole team pushes together to get possession of the ball. Or in your team's case, this would be working together to reach your goals.
At CoSchedule, we Scrum every morning. Not like they do above, but in a conference room.
Scrum is a meeting at the beginning of the day, where you go over your "game plan" for the entire day/week with your team. It's an agile way to plan and manage projects.
There are many different ways that companies hold Scrum meetings. At CoSchedule, we discuss what we did yesterday and what we'll be doing today.
Then at the end of the week, we go over three simple questions to see how the team is doing with our goals and to see if we need to adjust anywhere:
What went well?
What went wrong?
What could we improve?
Do Scrum With Your Team
Get out Evernote or the word processor of your choice.
Type out the three questions and also the time limit, to keep you on track:
What went well? (10 minutes)
What went wrong? (10 minutes)
What could we improve? (10 minutes)
Make sure you designate 10 minutes to each section of the Scrum meeting and try not to go over by much. Your time is precious and you must accomplish the things you need to do each day. Having extremely long meetings is a leech to productivity.
Want to use Click to Tweet on your blog?
At the beginning of the week, go over the Scrum from last Friday. Look at the "What went wrong?" and the "What could we improve?" sections. Then highlight the sections you want to improve this week.
Ask yourself: How can I implement change into this week's projects and content planning?
Workflow Tip #8. Plan Your Day Out In 15-30 Minute Increments
There are 1,440 minutes in a single day. You'd be amazed by how much time gets wasted in the small in-between-moments. And not to mention the time that is wasted aimlessly on social media, when you don't have a purpose for being on social media.
Many successful people plan their days, projects, and content out in 15-minute increments.
Download the workflow process template in this post's download. It's an Excel spreadsheet with the hours of the work day divided up into 15-minute increments. You can also customize your spreadsheet and make it work for you.
Workflow Tip #9. Plan Your Day And Content With A Bullet Journal
Our graphic designer here at CoSchedule has a unique process she uses to plan her workflow. It's similar to what you'd call a bullet journal.
I'll let her explain her process:
I use a notebook and I write which day it is + the date as my title. Then underneath that, I write all of the tasks that I have to accomplish for today's tasks. Then I go back and prioritize them. I only move onto the next one if it's complete and/or if someone else is preventing me from completing it at that moment

Once it's complete, I cross it off. If I made progress but didn't finish it, I just put a check mark by it. If I wasn't able to finish it, then it rolls to the next day's list. This way I know what to talk about in our team meetings in the morning and I can easily see what I didn't get done.
Use tasks to show where you are in finishing your project.
Here's an example of what your page could look like:
Pro Tip: Write your task list the day before. Then you don't have to think about it in the morning.
Workflow Tip #10. Don't Break The Chain While Working On Projects
Get more productive and efficient, by getting into the habit of doing the important things daily that are going to push you forward in your goals.
One day, Jerry Seinfeld decided he wanted to be consistent with his joke writing. He took out his calendar and put a big cross on each day that he wrote a joke. The goal was to write every day and never break the chain.
This video from Dan Holstein further explains this concept:
You'll be partying when you see you haven't broken the chain for a few weeks. The chain will also serve as encouragement and inspiration when you feel like procrastinating.
How To Keep Track Of Your Chain
Follow these steps to avoid breaking the productivity chain:
1. What are your goals? Start with up to three. For multiple goals, you'll want to have multiple calendars to track your growing chain.
Example: 
Write blog content every day.
Schedule social media daily.
Exercise daily.
2. What is your realistic daily minimum?
Example:
Write a goal like: "I will write for 30 minutes a day."
Rather than: I want to write more everyday.
3. What are your rules? (For instance, what will happen when you go on vacation or when you are sick?)
Example: 
When I am sick, I will rest. Need to get better.
I will make sure that I get ahead (write more than the minimum for a few days) so I can go on vacation, worry and stress free.
4. Print a 365 day calendar and place it where you'll see it everyday.
5. Use a bright marker or pen to cross the days off.
And don't break the chain.
Workflow Tip #11. Optimize For The Best Time To Work
When do you work best?
Everyone is different. Some love working early in the morning, while others prefer to work at night.
Do you know when your best time to work is?
The best way to figure out is by tracking your time, and remember to make a note on your feelings. Examples could include things like, "I'd do anything for a nap" or "butter me up, I'm on a roll."
Ask yourself these questions:
When do you have the best concentration and energy?
When are you least distracted? When do you have the fewest interruptions?
When do the best ideas come to you?
When you've found the times that answer those questions, work at those times and gauge how you feel after. If you need to, you can tweak it.
If your best work time isn't on the normal 9-5 day job schematic, talk with your boss about your optimal times to produce the best work. They may just help you make those times more possible.
To see if a more flexible work schedule would work for you, answer these questions:
First off, write down your pros and cons. What are the benefits to working at your optimal times?
Speak with HR to see if there are already flexible schedule benefits in place.
How will a flexible schedule benefit your employer? Keep this in mind and make notes on this. As your employer will want to know how this will help move their company forward.
After you've thought about all of these things, make an outline of the work arrangement you'd like. List out the times you'd be in the office and the times you wouldn't be.
Use These Content Marketing Workflow Process Tips To Get More Done And To Create More Content
You have what it takes to be a successful, organized, and efficient marketer who consistently ships completed projects.
Customize your process by trying out these tips.
You'll find out what works best for you. That's the beauty of it.