Make Content Curation A Snap Using ReQueue & CoSchedule's Browser Extension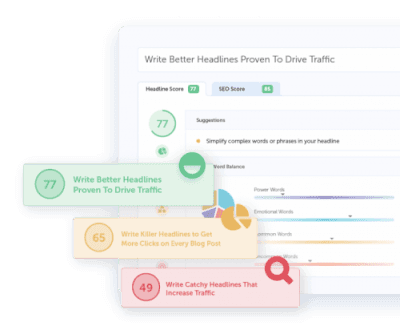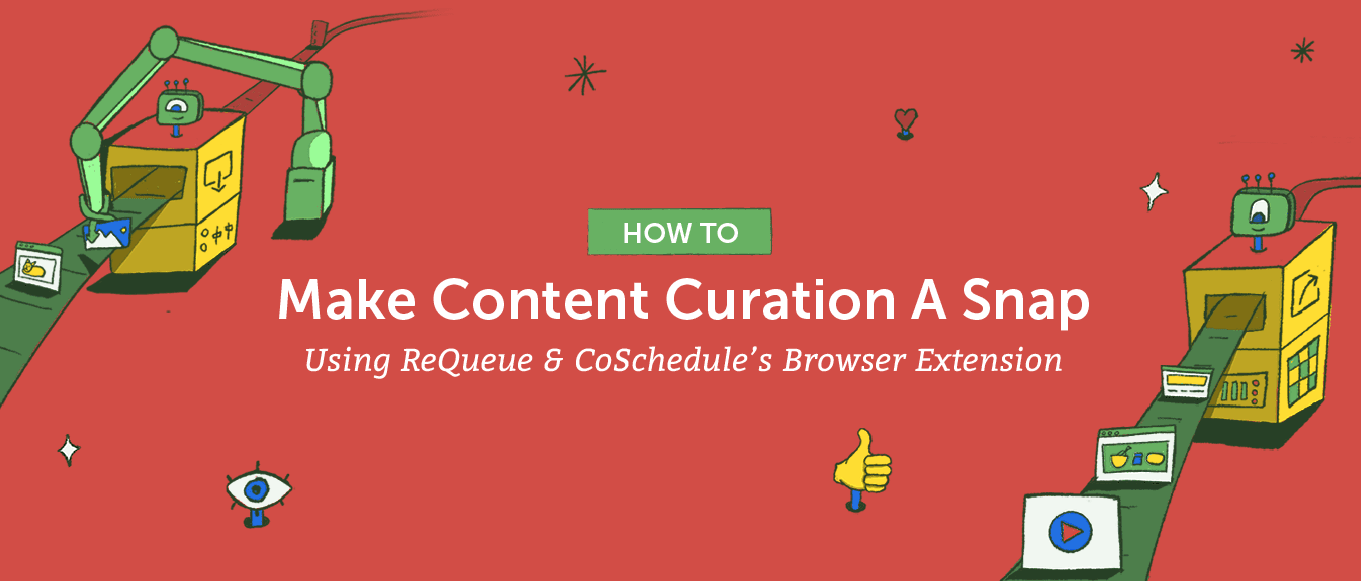 To keep your social channels engaging, it has been said that you need to find the perfect mix of publishing your own content and curating and sharing content from other sources.
Sharing others' content is one of the best ways to show your audience that you will provide them with valuable content they want — even if it's not self-serving. This not only builds authority, trust, and loyalty with your followers, but it also saves you time on content creation. 
Simply put, content curation involves:
Identifying content topics you know your audience loves.
Searching for content from others that ties into those topics and your audience's interests.
Sharing only the best information you can find on your social networks for your audience.
Great. Another social media activity that takes a ton of manual labor and effort.
The good news is that ReQueue makes content curation super easy! With CoSchedule's Browser Extension, you can add fresh content to your ReQueue groups directly from other websites.
Before You Get Started…
This blog is just one of five short lessons that will help you learn the ins, outs, and best practices of using ReQueue to drive better results on social media — all with less effort.
To help you learn your way, this lesson is also available as:
Choose whatever learning style is best for you! You can watch the lesson below or read this blog to kick-off the final lesson.
Step 1: Create a Group for Curated Content
To get started, you'll want to create a ReQueue group specifically for your curated social media messages.
Visit ReQueue and click + New Group. Choose an Intelligent Group for your curated content.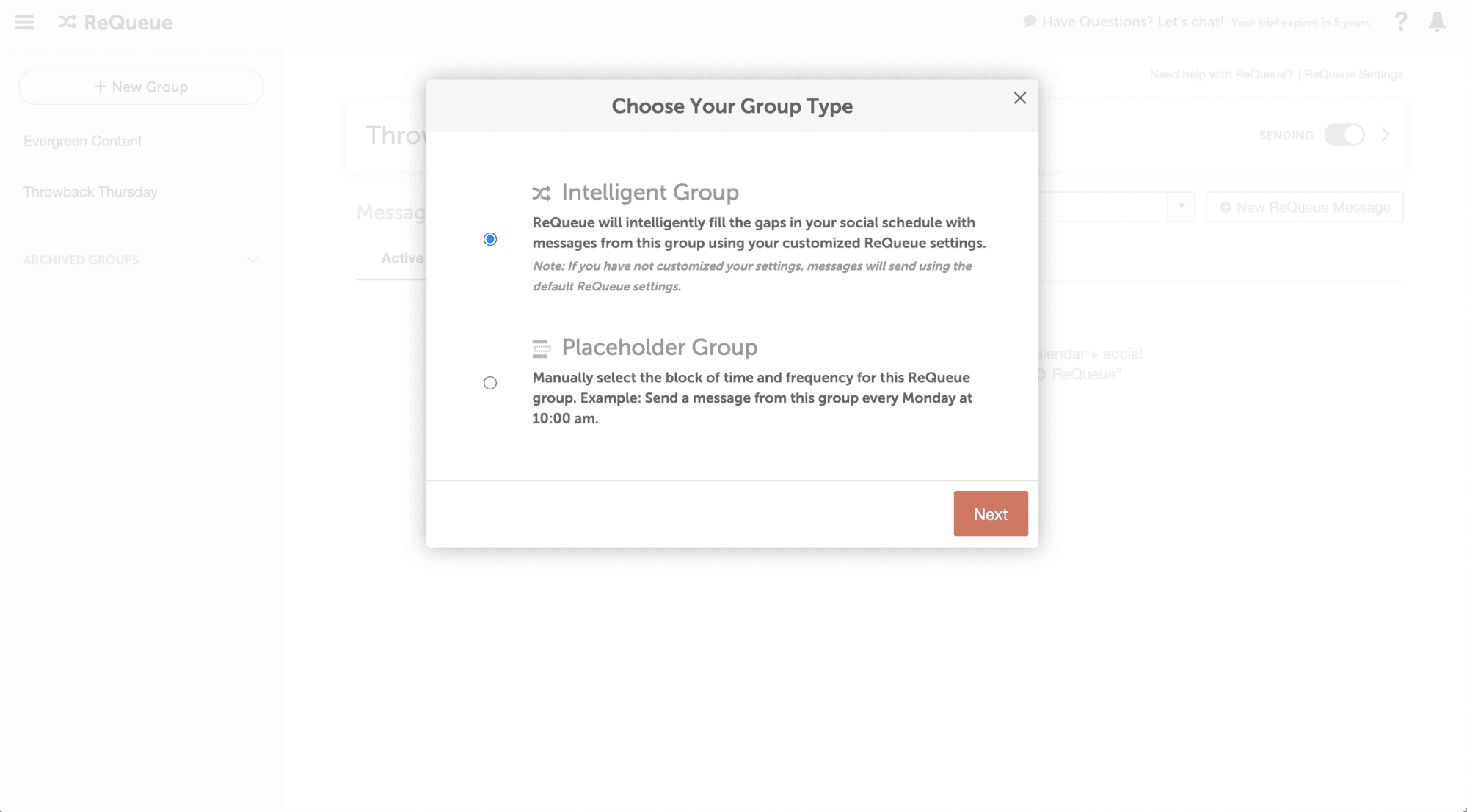 Name your Intelligent Group "Curated Content" to easily find this group when you're adding new curated social messages to ReQueue.
Next, you'll want to configure your settings for your "Curated Content" group with your overall social strategy in mind. When updating your settings, the key is to share a good balance of curated content alongside your original content.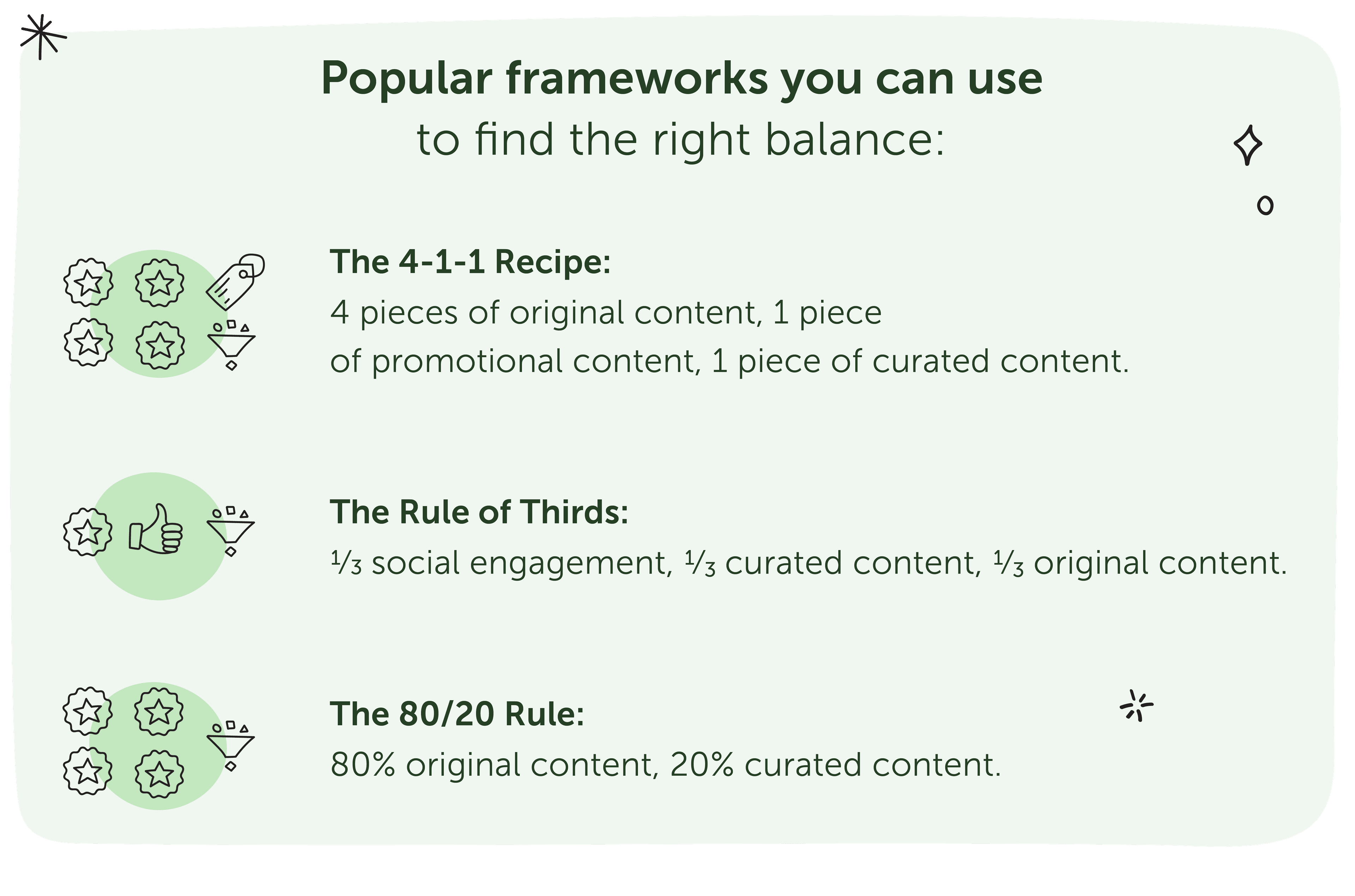 Recommended Group Settings: To start, we recommend setting a limit of no more than three messages from this group per week.
This lower sending limit will help you avoid publishing too many curated messages to your social channels.

Step 2: Download the CoSchedule Browser Extension
Now, it's time to install the CoSchedule browser extension.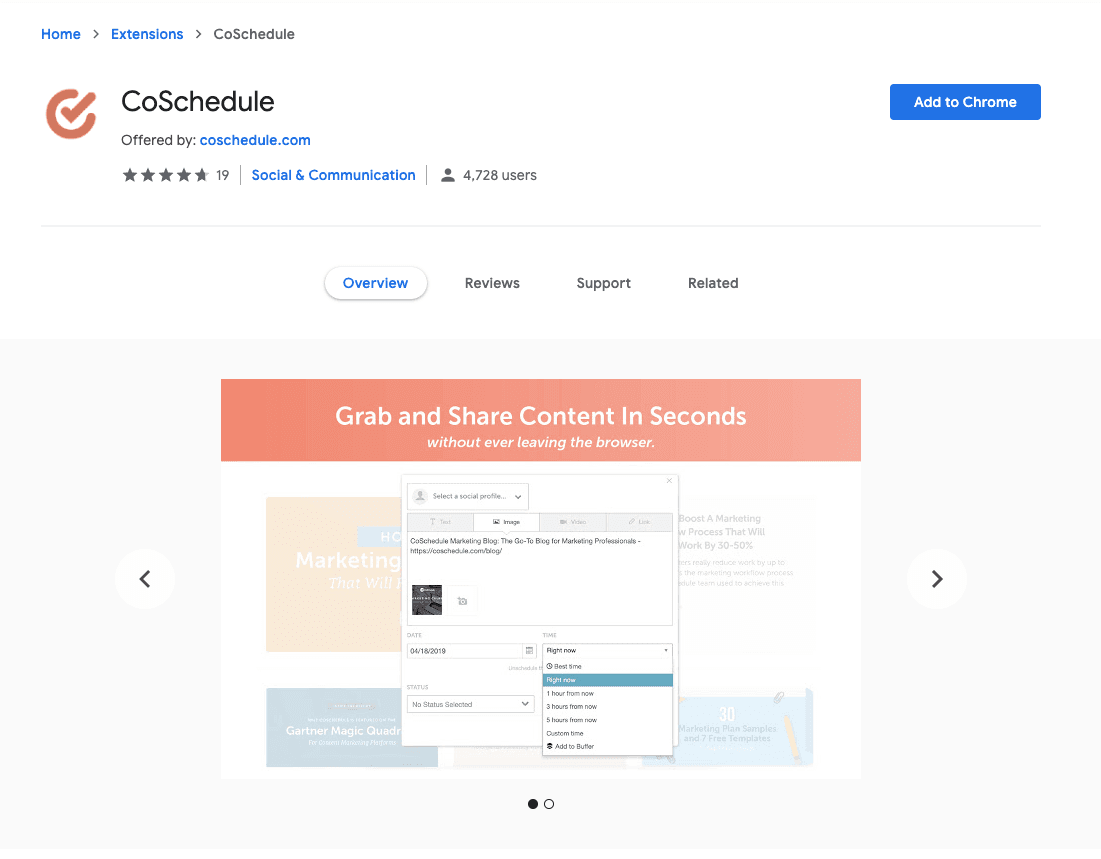 Visit the Chrome Web Store and add the CoSchedule Chrome Extension.
Follow the prompts to go through the installation process.
Once it's installed, you will be able to find the CoSchedule icon where your browser extensions live.
Step 3: Add Curated Content to ReQueue
Now, you're ready to start adding to your "Curated Content" ReQueue group.

When you find a blog post, quote, article, or link from another website you think your audience would like, click the CoSchedule icon where your extensions live.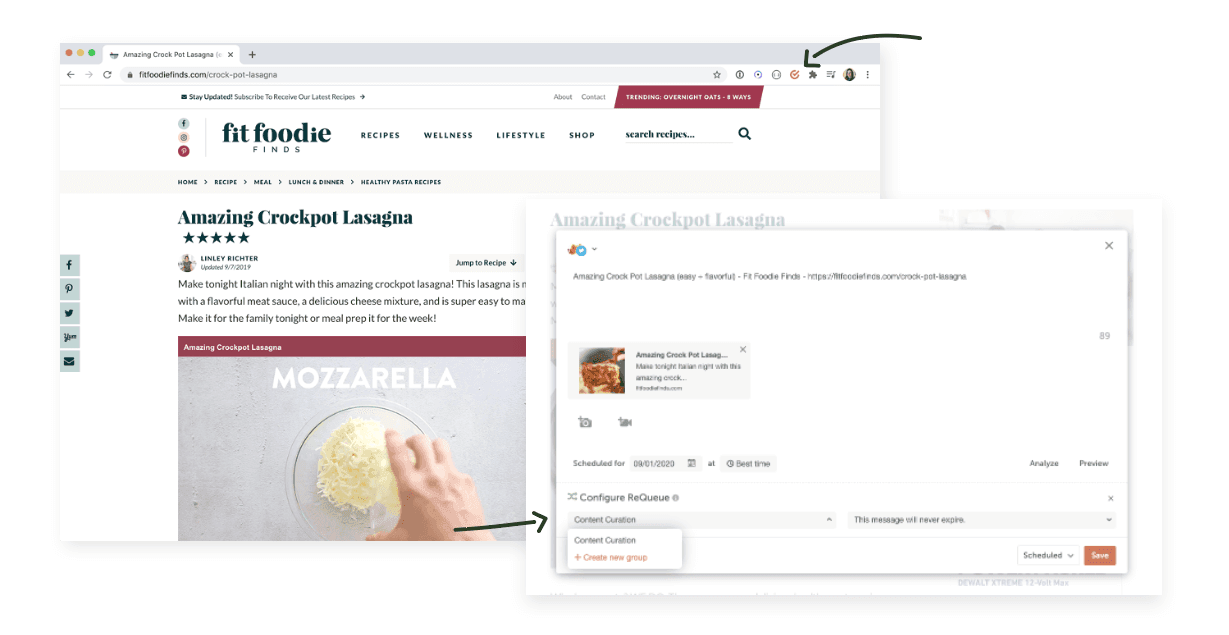 The CoSchedule social media composer will pop-up and allow you to quickly share this content on your social channels.
Toggle on ReQueue just like you would on a social message in CoSchedule. Use the ReQueue group drop-down menu to select your ReQueue group called "Curated Content".
Continue to add blog posts, articles, or other resources to your Curated Content ReQueue group as you find them to keep your group fresh and full of valuable content.
Want to learn more about how you can use ReQueue to automate your social strategy? Check out our complete Getting Started With ReQueue Guide.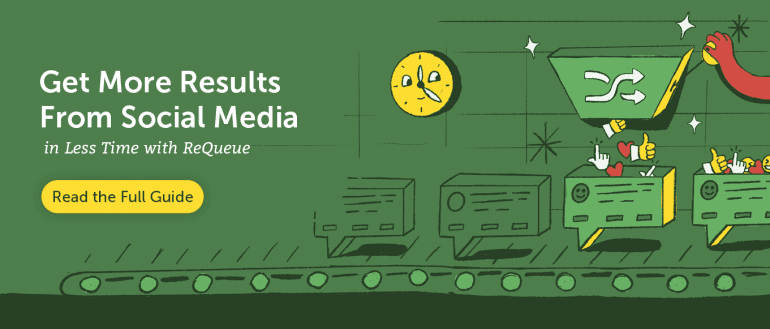 October 9, 2020