Plan Your Entire Marketing Strategy With Marketing Projects [Live Demo]
Headline Analyzer
The blog post headline analyzer will score your overall headline quality and rate its ability to result in social shares, increased traffic, and SEO value.
Test every headline before you publish. Try the Headline Analyzer »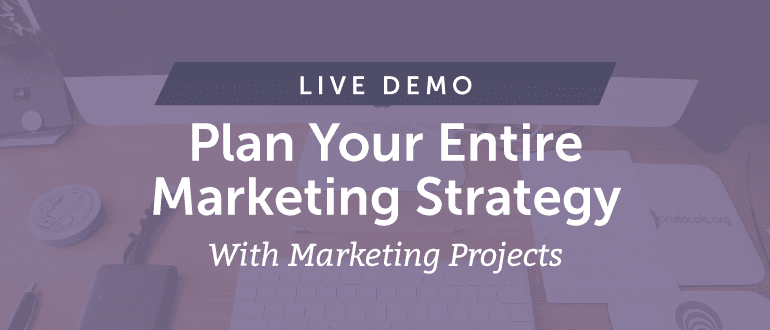 The Marketing Projects feature in CoSchedule lets you focus your efforts on taking your content from idea to publish!
Eliminate information silos and easily share files, comments, and project details with everyone on the team.
Marketing campaigns are a beast!
With so many moving parts AND a dozen (and a half) tasks associated with each piece, staying on track and meeting your deadlines can be… well, challenging.
Get your entire marketing campaign organized in one place, so you can move projects forward (not tirelessly track them down)!
Consolidate everything into a single marketing project, so you can focus on executing on those pieces, NOT continuously tracking them down.
Maximize your team's resources from one centralized location. Ramp up on projects faster with all your moving pieces in one project, accurately gauge timelines, and know who's working on what –– at any given moment.
Proactively plan your ENTIRE roadmap. Get a visual timeline of every project on the calendar, so you can effectively plan out days, weeks, and months in advance (without overbooking your team).
Monitor your team's progress + make adjustments faster.
April 13, 2017