Public relations describes the actions an organization takes to shape its brand's perception. These messages are targeted toward customers, target audience, partners, and stakeholders.
Public relations help brands
Earn trust
Establish relationships
Build brand awareness
Attract your target market
Generate leads
Public relations is a broad term that encompasses a variety of disciplines. The graphic below shows what public relations can include.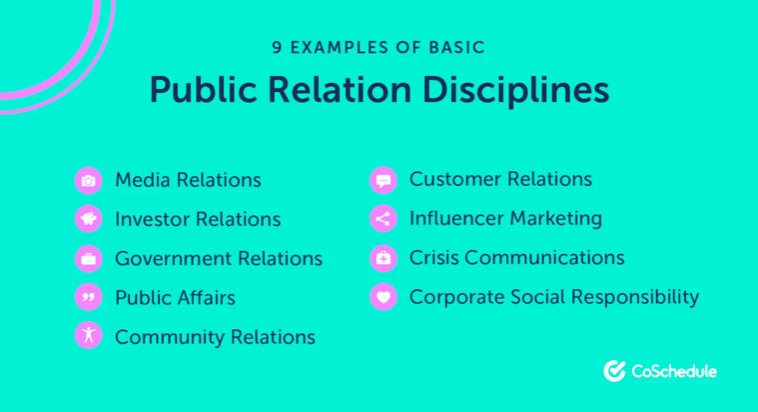 Public relations tactics can include press releases, events, partnerships, press conferences, and pop-up shops. All of these efforts can help a brand develop relationships with their target audience.