The Idea Board is designed to give you a place to plan, prioritize, and store your best content marketing ideas and projects – before they get scheduled on your Marketing Calendar.
---
Navigating the Idea Board
To access the idea board, click on Idea in the main menu.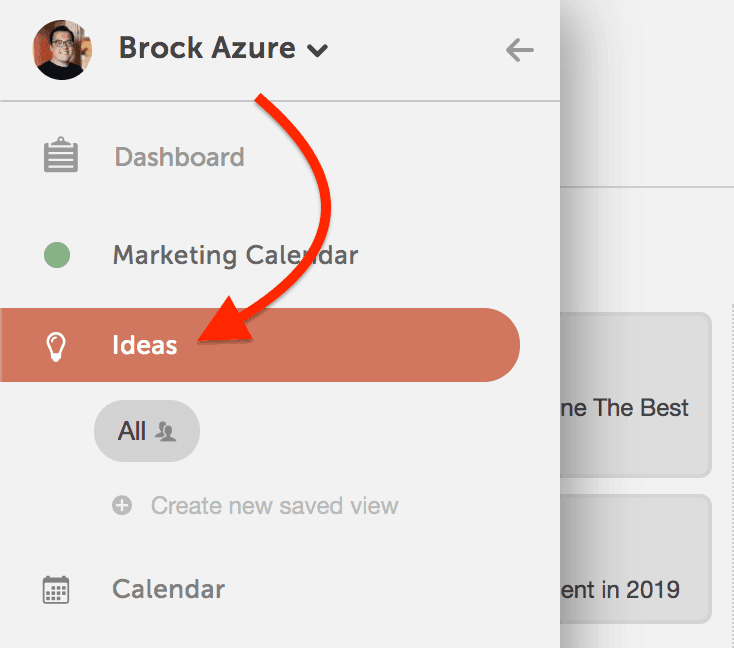 Group all of your ideas by Color Label, Status, or Types.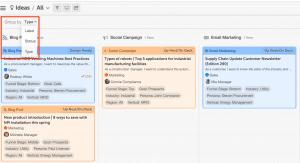 Drag any project to a new column to change its attributes or move it to the top of any column to give it more priority.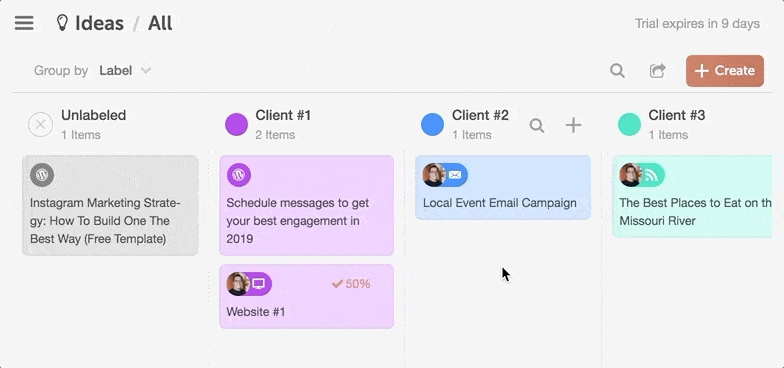 To schedule any Idea on your calendar, drag the idea to the top-right corner or manually schedule inside of the project.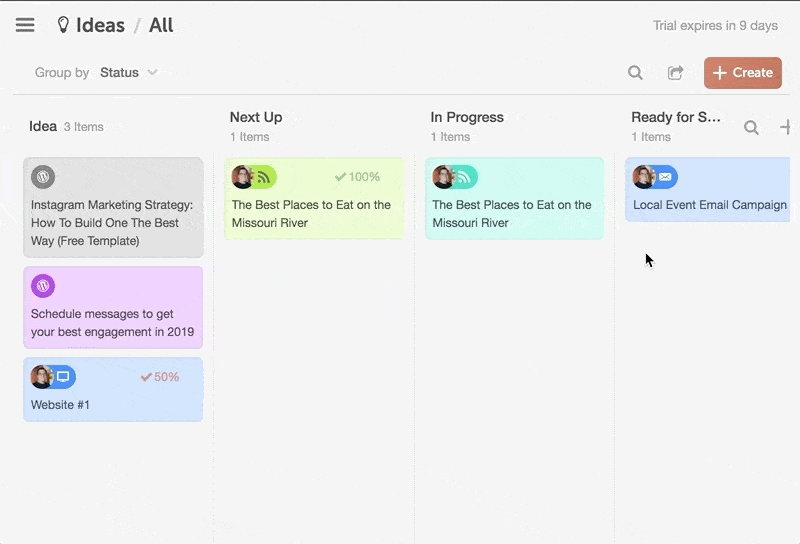 You can access your Ideas from the calendar view inside of the Idea Bin.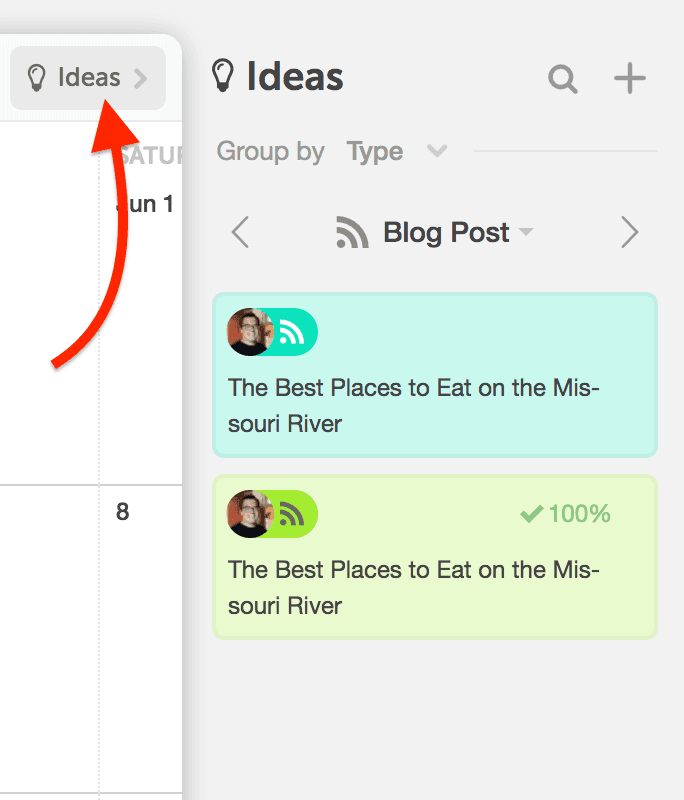 ---
Create a New Idea
To create an Idea, click Create or + in a column to create an Idea with the given attributes.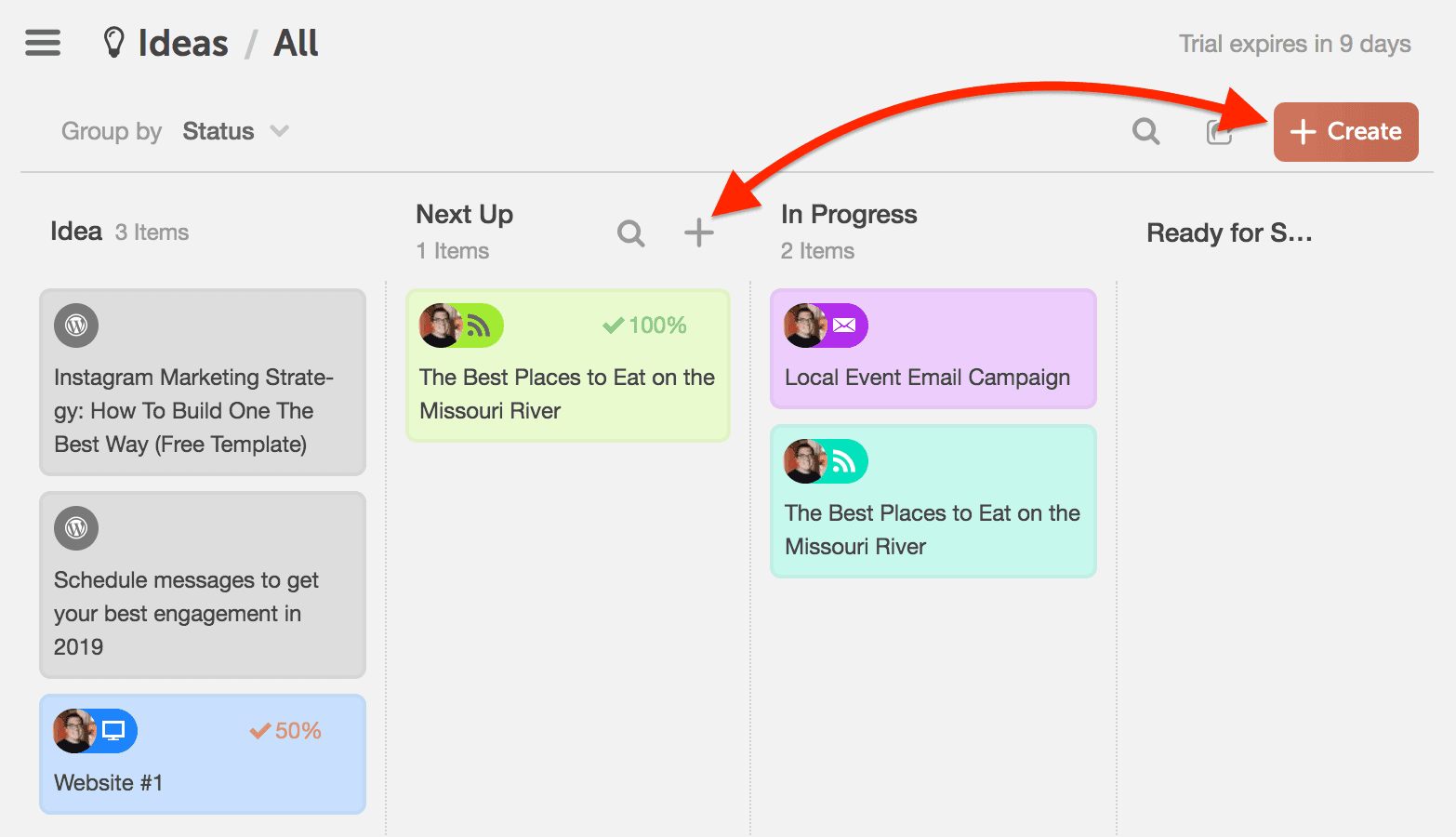 All projects will have the same functionality as if they were scheduled on the calendar, except they will not have a scheduled date.

---
Working With Custom Ideas Statuses
Custom idea statuses will allow you to create custom workflows for your editorial process. To create a new custom idea status, go to Settings > Calendar > Statuses.
Under the Ideas section, click Add Custom Ideas Status.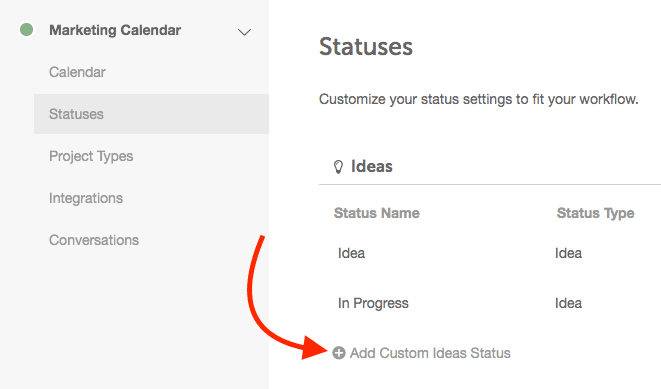 Create a name for your status and type. When finished, click Add. The status will now be listed inside all of your Ideas.

---
Saved Idea Views
Creating saved idea views allow you to plan and see the projects you want to see. To create a new saved idea view, click Create Saved View.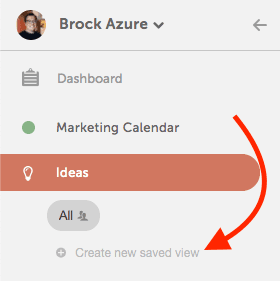 When creating new saved idea views, you can customize the views based on different use cases and types. Below are some examples of status
By Status
Create an editorial process using custom statuses. Having a full understandability of where you're at with each post, will allow you to prioritize what post you need to work on.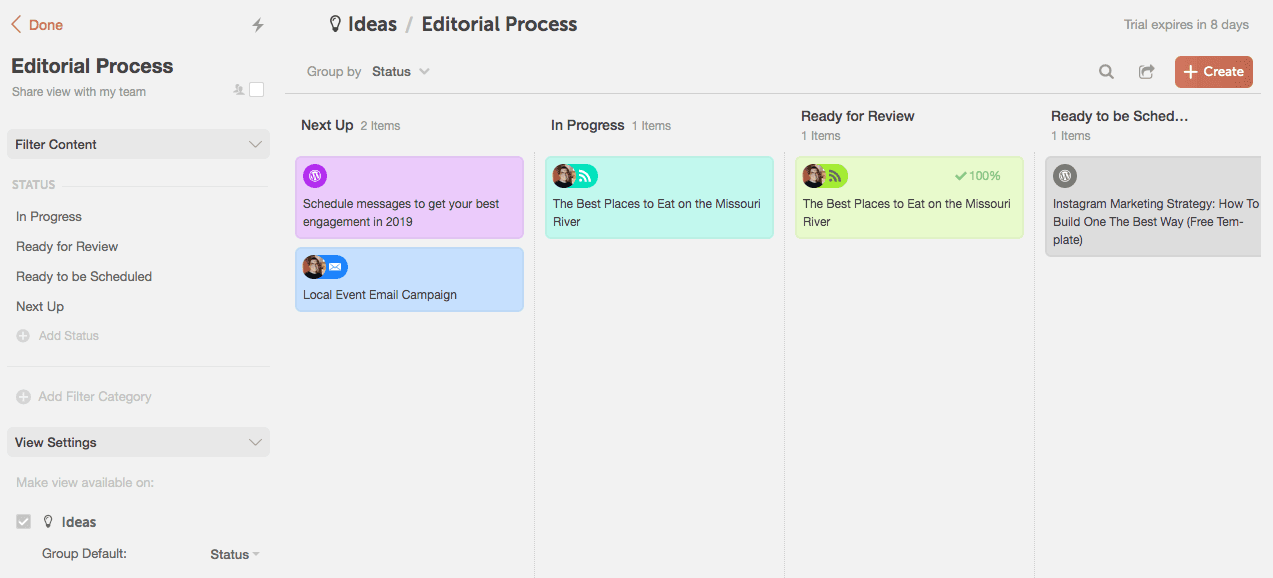 By Color Labels
Sort your projects by campaigns, internal teams, clients, or content themes.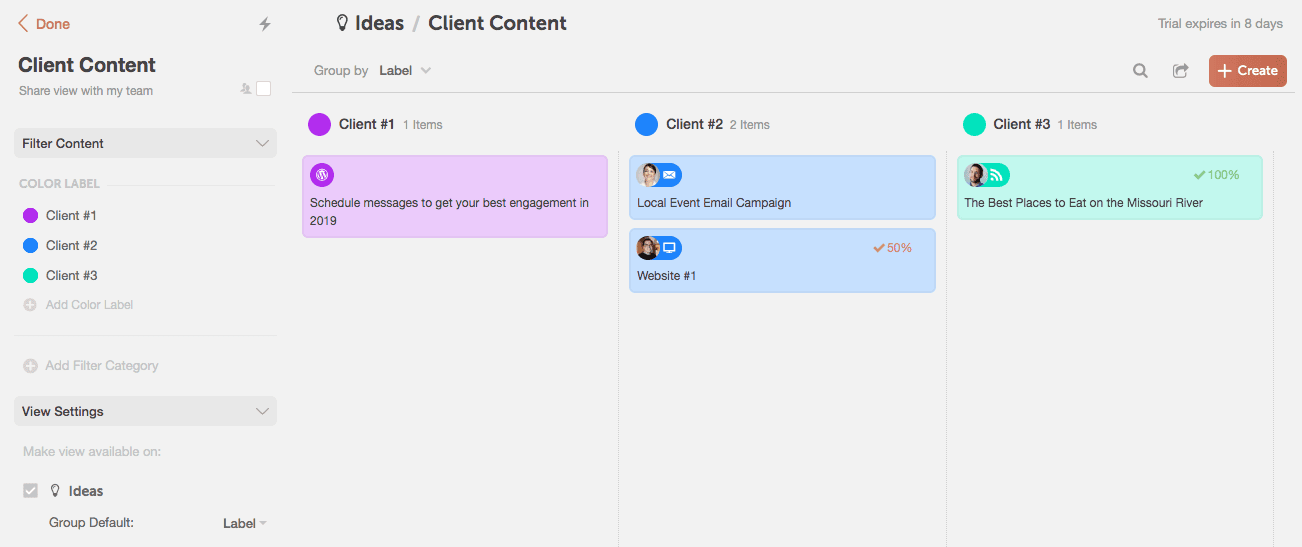 By Project Type
Visually keep track of all of your content that is currently being created.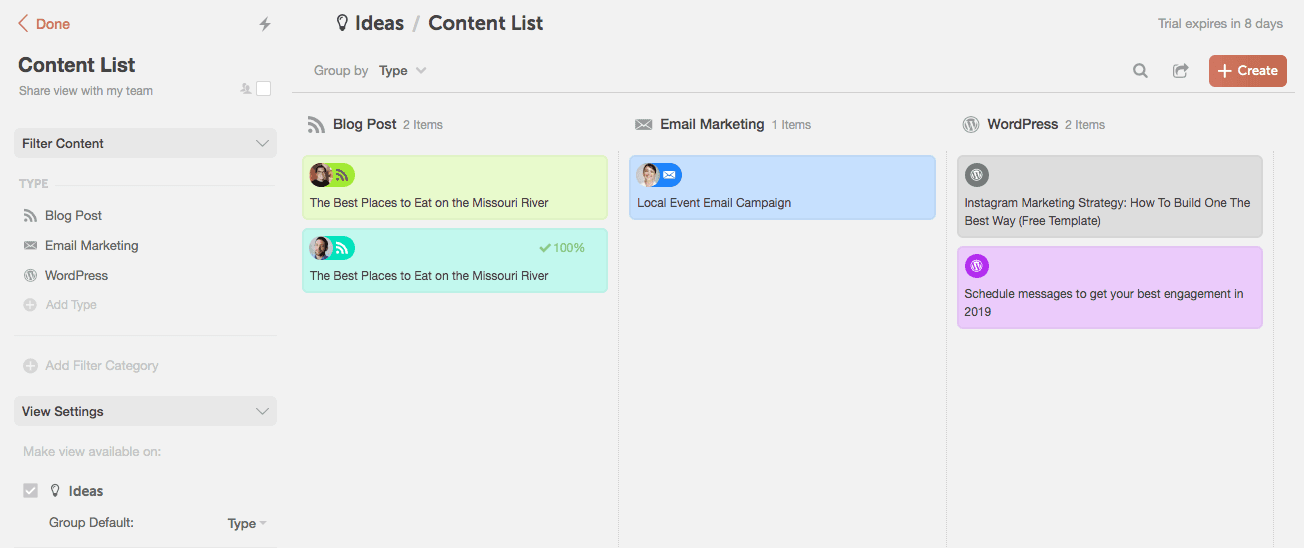 Do you have any specific feedback for us?
We appreciate any feedback you're willing to share.