How to Automate Marketing Apps With CoSchedule and Zapier to Save Tons of Time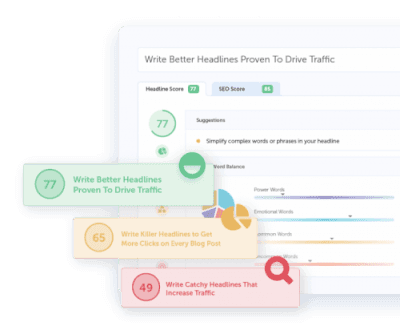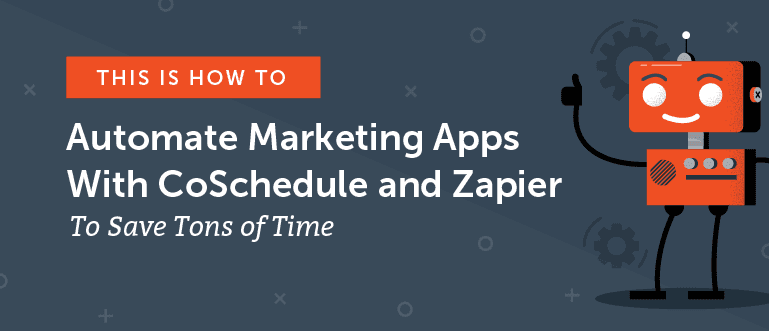 What would you do with more time each workweek?
You could:
Spend more time doing actual creative work …
… generate more profit for your business, and …
… feel less stressed, all at the same time.
Most marketers would agree this sounds …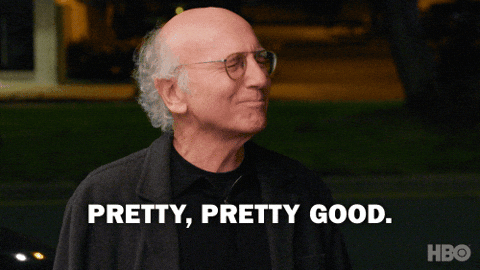 But, how can you get that kind of time back, though?
I'd like to say it involves using the ability to freeze time.
I can't say that, though, because that's scientifically impossible (… for now).
But, I can tell you all about the next best thing: hooking up your CoSchedule calendar with Zapier, using our latest integration.
By using both apps together, you can connect your favorite software services, allowing you to manage and automate tasks in one place.
The result? More time to get your real job done, with less copy-paste repetition and general banging-your-head-against-a-wall frustration.
Best of all, Zapier is a freemium app that connects seamlessly with CoSchedule. Let's take a look at exactly how easy it is to get started.
Follow along, and you'll be making magic happen with Zapier in no time.
Remind Me: What Is CoSchedule?
If you're new around here, let me fill you in quick.
CoSchedule is a web-based marketing calendar app that makes it easy to plan, manage, and execute marketing projects. When your marketing team has one place where they can map out timelines, collaborate on projects, and visualize clear deadlines (and a lot more), getting things done effectively and efficiently becomes much easier.
In short, CoSchedule is your team's hub connecting the spokes of your marketing tool stack.
And when it's connected with Zapier, that power becomes even greater.
So, What Is Zapier, Exactly?
Zapier is a web app that connects other web apps. It works by setting up triggers that automate tasks between apps. For example, each time you add an event to your Google Calendar, it could create a new Marketing Project in CoSchedule.
Here's a quick look at what it is, and how it works:
Best of all, it's compatible with an incredible number of apps. While we're going to focus on using it to connect CoSchedule to your favorite services, there's a whole lot more it can do.
Why Should I Sync My Marketing Tools With CoSchedule and Zapier?
The short answer is because you're A) busy and B) want to accomplish more in less time.
The more in-depth answer is because it makes it super easy to manage multiple tools and applications in one place. By empowering marketers to automate routine processes, you can cut mundane tasks from your schedule, and better focus your energy on work that matters.
Here are a few examples of things you can do:
Sync your Google Calendar and CoSchedule.
Add projects to CoSchedule each time a row is filled in Google Sheets.
Connect project management tools (including Basecamp, Asana, and Wrike), to your CoSchedule calendar.
And that's barely scratching the surface of what's possible. If you can think it, there's a good chance you can make it happen.
Important Terms to Know
Before we get too much farther, there are a couple features and terms that would be useful to understand:
Marketing Projects

: These are unified folders in CoSchedule connecting items on your calendar together. They're used to keep all the moving pieces of individual projects and campaigns organized.

Zaps

: In Zapier, the connections you create between apps are called Zaps. They're created by selecting Triggers and Actions, causing App A to make App B to complete a given action.
When creating a Zap, it's possible to select CoSchedule as the trigger or action.
Got it? Now, let's move on.
Getting Started: Creating a Zapier Account
The first step is to create CoSchedule and Zapier accounts.
If you're already a CoSchedule customer, you're halfway there. If not, you can always start a trial or schedule a demo with an expert.
Then, create a free Zapier account by hitting up their website and entering some basic info. With a free account, you can create five Zaps (or connections between apps). If you need more power, you can upgrade to a paid account.
Once you log in, you'll see a search bar and a directory full of software services and apps: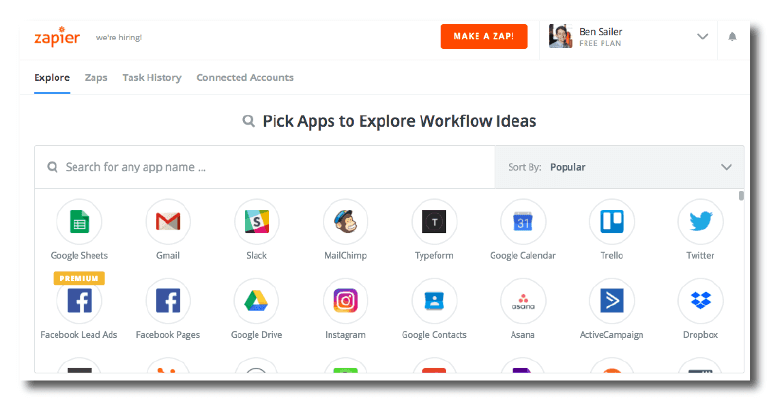 Then, select CoSchedule: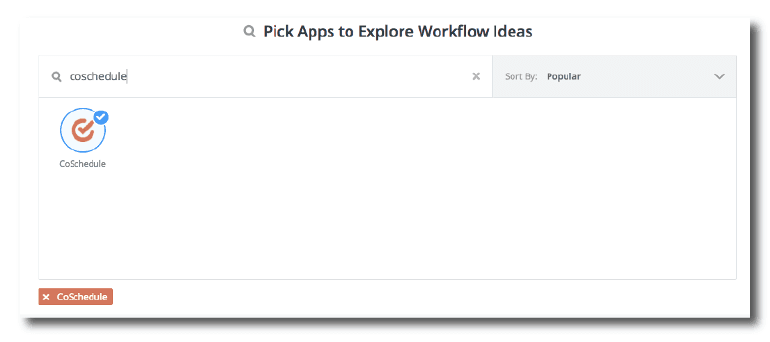 For a more detailed walkthrough on connecting CoSchedule to Zapier, check out our helpful support documentation.
You're on your way to more marketing productivity already.
How Are Zaps Created?
Now that you're in, it'd be helpful to know how Zaps are created. Fortunately, this video from Zapier themselves has that covered:
Then, if you want to experiment building Zaps of your own, follow our handy support doc.
Next, Start Connecting Apps With Our Favorite Zaps
The first thing you'll see once you connect CoSchedule to Zapier is our favorite Zaps.
These are some simple templates that make it easy to connect several popular services quickly.
Those include:
That's a solid set of apps you can quickly connect to CoSchedule! To see how they all work, watch this demo recap video (or follow our step-by-step guide below):
But, your selection isn't limited to this list (Zapier is super powerful and featured extensive functionality to create your own apps). For now, we'll start with these.
CoSchedule + Google Sheets
Google Sheets is one of the most popular requests we receive for integrations.
And now, with Zapier, it's possible!
Using the Gsheets Zap with CoSchedule, you can automatically add Marketing Projects to CoSchedule when you add a row to a particular spreadsheet.
Start by selecting the Zap: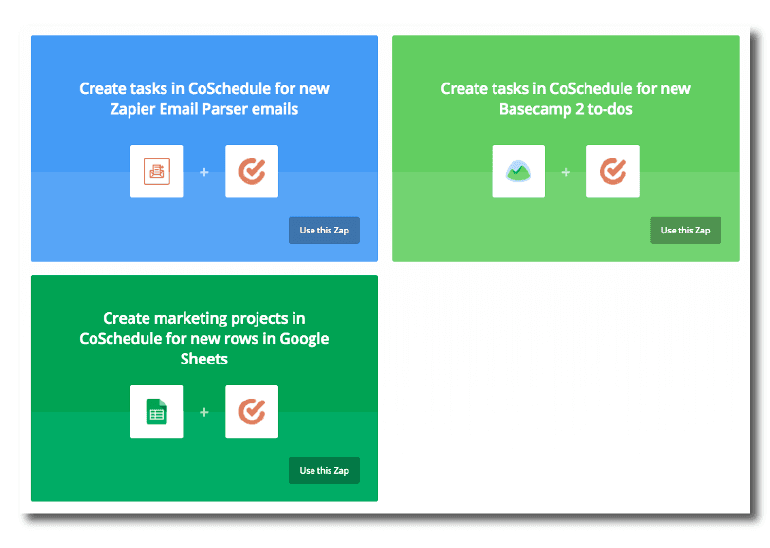 Next, you'll see a description of the Zap: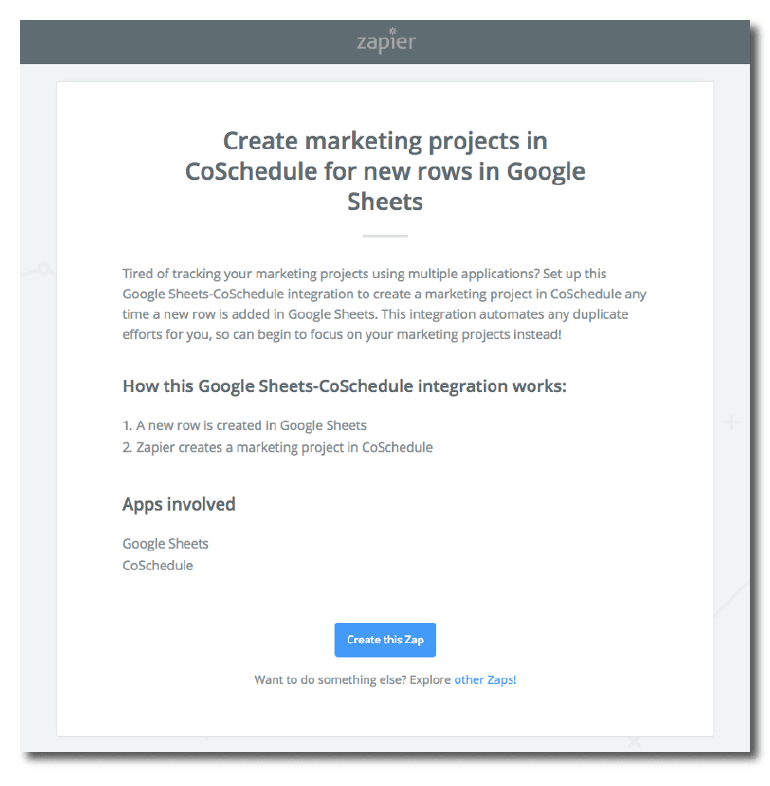 Click "Create this Zap." Next, you'll see the following prompt, asking you to create a Trigger: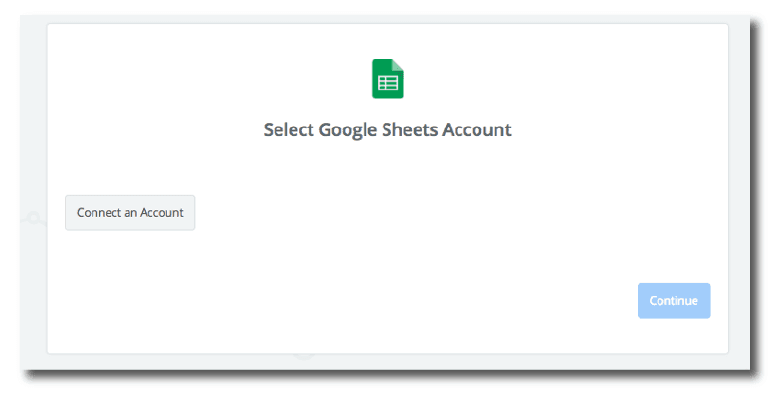 Click Continue. On the next screen, you'll see detailed instructions for how to set up your Google Sheet to correctly create Marketing Projects in CoSchedule: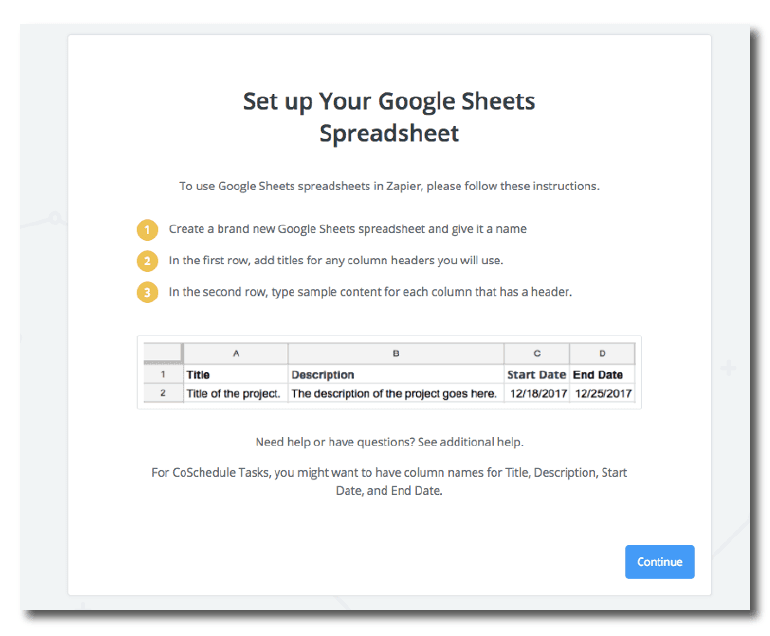 We've got our directions. So, let's set up that Google Sheet: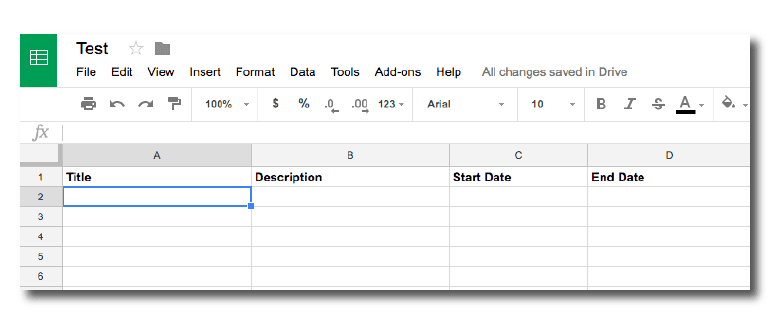 Click Continue, and connect your Google Sheets account: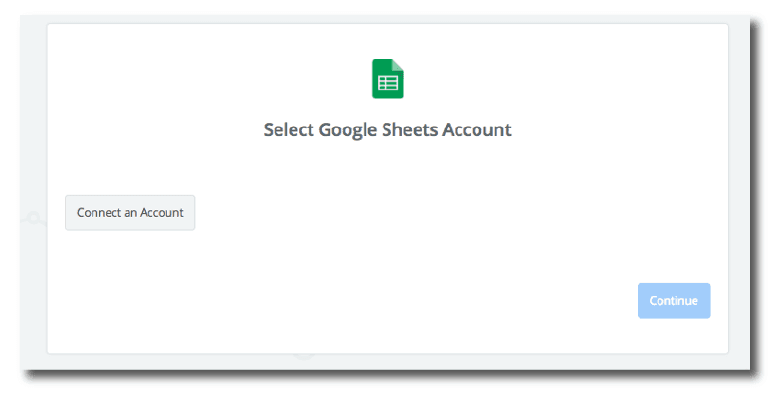 Then, select a spreadsheet and worksheet: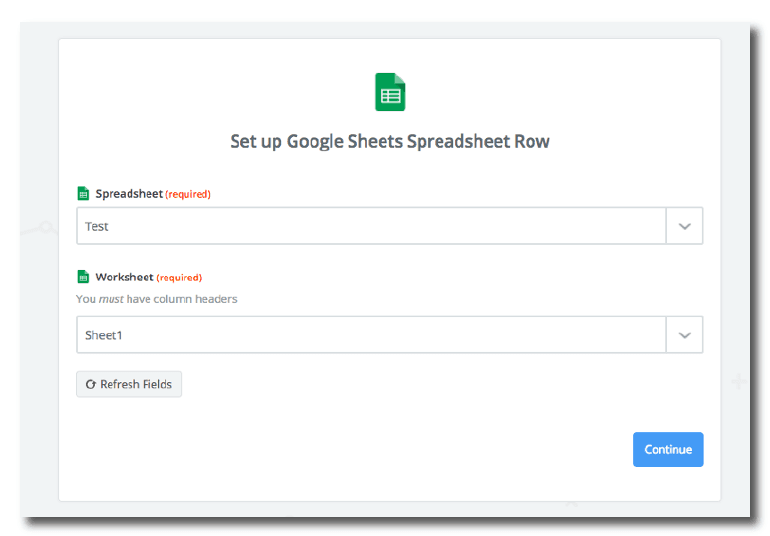 You'll then be asked to test your new Zap: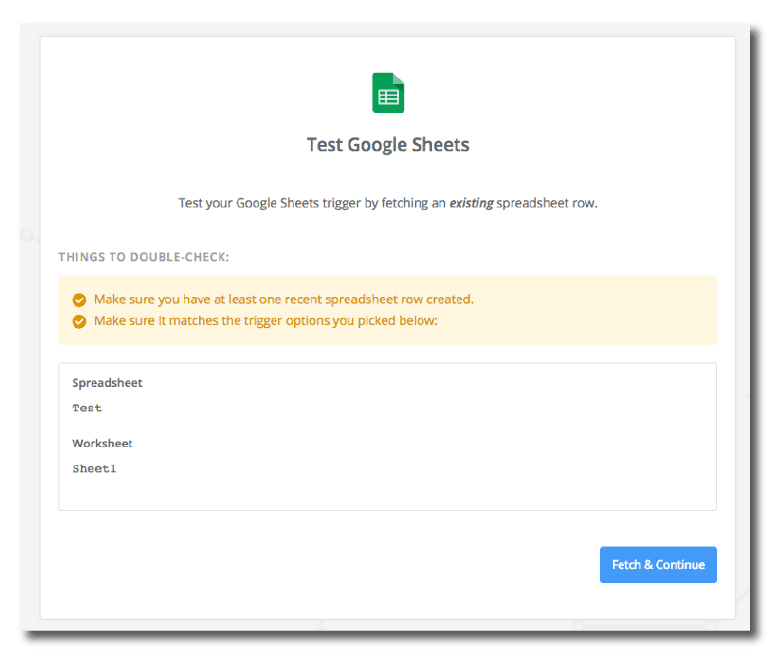 Now, you'll be asked to create an Action in CoSchedule. The first step is to click Continue on the following screen: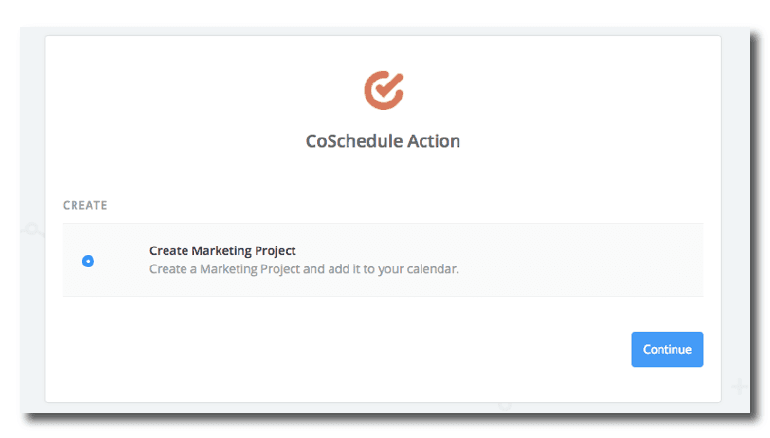 Then, connect your CoSchedule account (if you haven't already):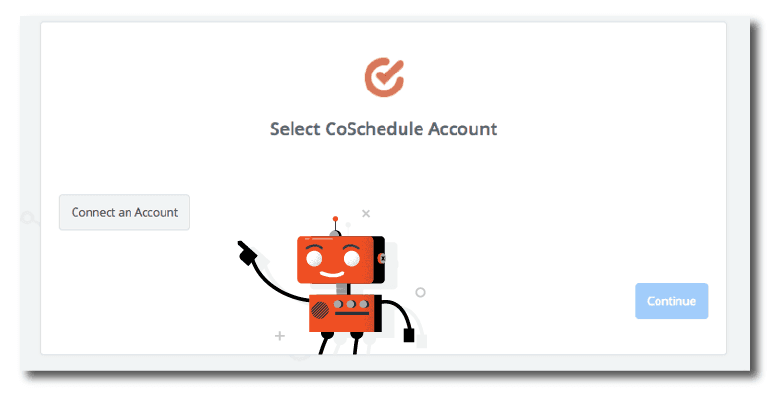 You'll be asked to paste in your API key (you can find this in Settings > Integrations):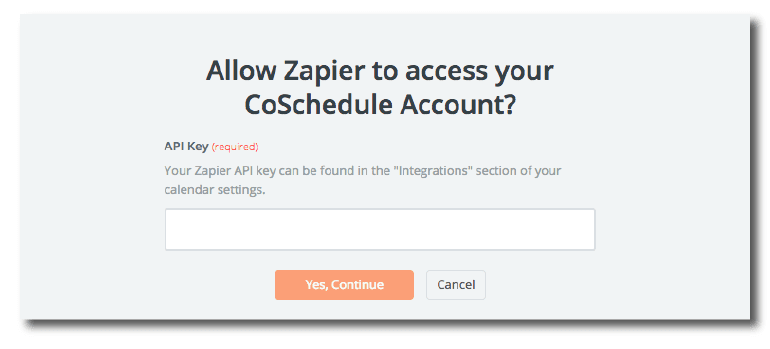 Next, you'll need to test your Zap. Start by filling in details for a test Marketing Project: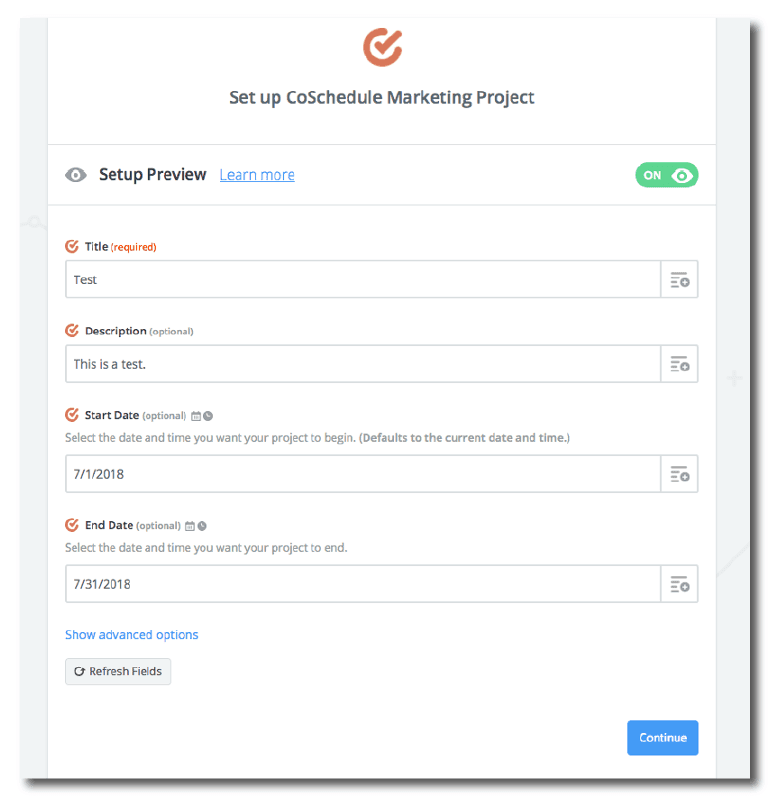 Then, click Send Test to CoSchedule: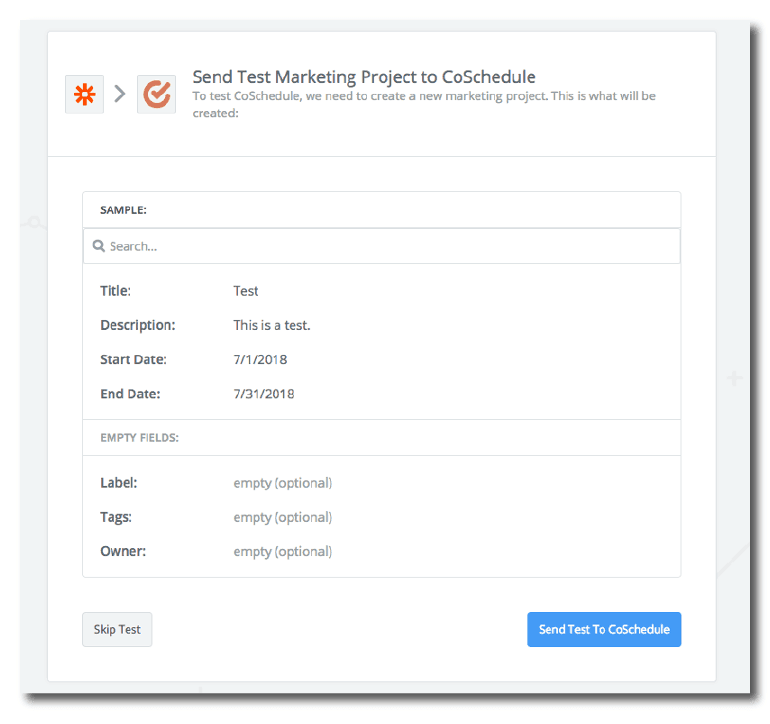 Congratulations! You've now created a working Zap. Now, team members can just fill in your Google Sheet to build out Marketing Projects, which other team members can complete.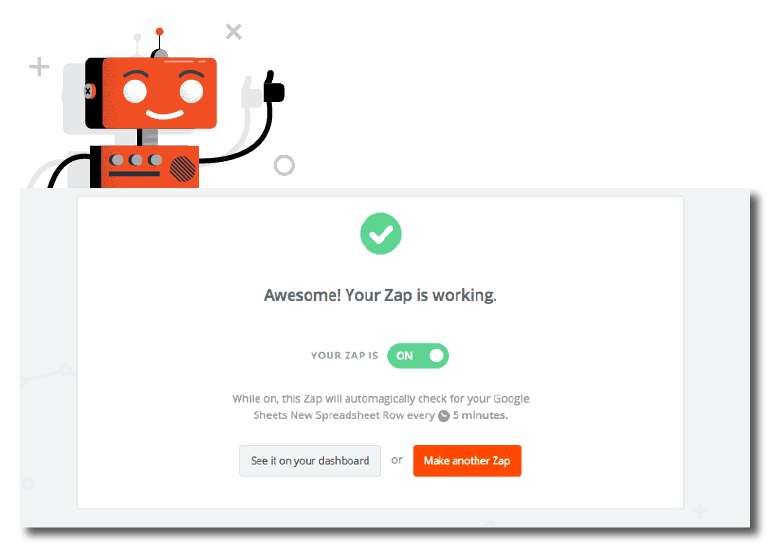 That's how Zaps get created. Each Zap listed in this post can be set up similarly by following the step-by-step on-screen prompts.
Honeybook + CoSchedule
HoneyBook is a popular business management platform for creative professionals.
Now, with CoSchedule, you can automatically create a Marketing Project on your calendar once a project is complete in Honeybook. This makes it easy to promote your work (and bring in more clients).
CoSchedule + Trello
When you connect Trello (a popular kanban-style project management platform) together with CoSchedule, you can automatically create content on your calendar when you create a new Trello card.
So, once you create a card in Trello …

… you can create a new piece content that you'll create on your calendar.

You can also create tasks in Trello and have them appear right on your CoSchedule calendar. This zap works similarly, but will instead create a task on your calendar (rather than a piece of content).
Now, if I were to add a card to Trello as a reminder to get something done, it'll appear on the CoSchedule calendar, too:

CoSchedule + Basecamp 2 and Bascamp 3
Basecamp is an all-powerful project management platform. It's been around since 2004, and it's trusted by tons of customers around the world.
And now, it syncs with CoSchedule!
Whether you're using Basecamp 2 or 3, you can turn your to-do's in Basecamp into Tasks on your CoSchedule calendar.
Remember the task we synced between Trello and CoSchedule? With Basecamp, the process works in a similar fashion.
That gives you full visibility on everything you need to get done, right in CoSchedule (without needing to bounce between two apps).
You can also sync entire marketing projects between Basecamp and Coschedule.
Say you have a project manager working behind-the-scenes magic in Basecamp, but your marketers are in CoSchedule. Your PM could create a project in Basecamp. Then, your marketing team will have all the moving pieces in place, so they start getting the work done.
CoSchedule + Asana
Similarly, if you're using Asana for project management, you can sync it with your CoSchedule calendar.
Using this Zap, any time you create a project in Asana (click the + sign and select Project):

Fill in your project details: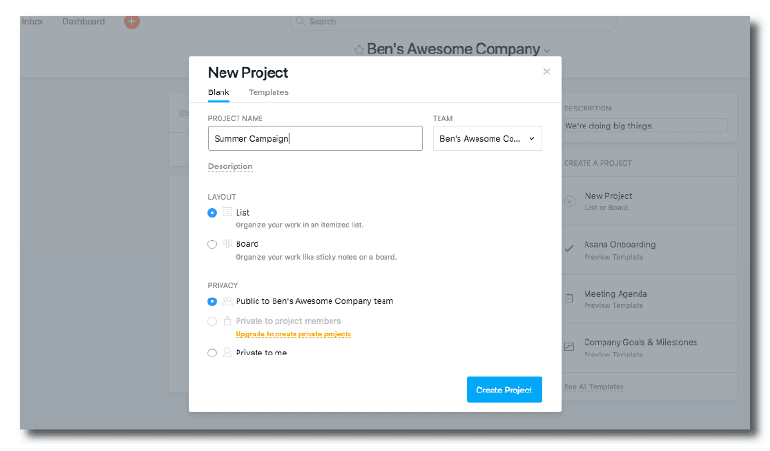 And it'll create a matching Marketing Project in CoSchedule:

Marketers and project managers, living in perfect harmony? Stranger things have happened.
CoSchedule + Google Calendar
If you're using CoSchedule to keep your entire marketing team organized, it'd probably be useful to see all your meetings alongside your other work and projects.
And where do those meetings typically live? On a Google Calendar. So, why not bring the two together?
By using this zap, you can create a meeting on Google Calendar:

And see it appear on your CoSchedule calendar: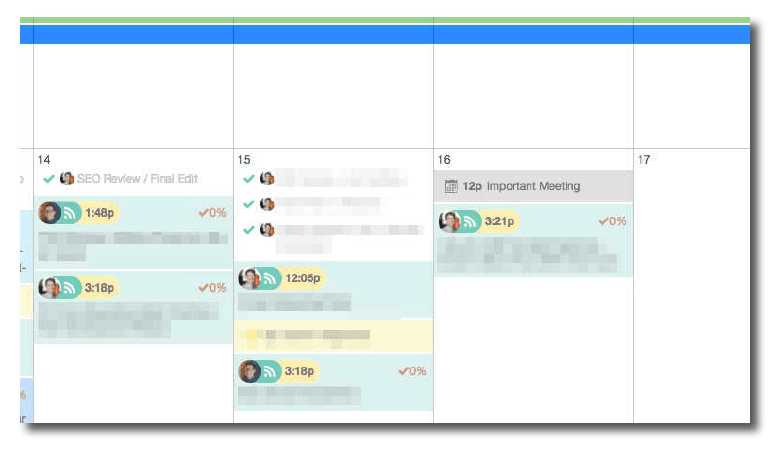 This is super helpful if meetings are sometimes initiated by teams outside marketing that aren't in your CoSchedule calendar, but run everything through the Gsuite.
CoSchedule + Wrike
Wrike is a widely-used freemium project management platform used by all kinds of teams. Now, you can connect it to CoSchedule and stay on top of tasks better than ever.
Using this zap, creating a task in Wrike automatically creates a task in CoSchedule. For example, if your project management team is in Wrike, and your marketing team is in CoSchedule, you can keep everyone on the same page with a single version of truth.
CoSchedule + MailChimp
MailChimp is one of the world's most popular email marketing service providers.
With their well-structured freemium model and smart balance between power and usability, there are lots of good reasons for that, too.
We'll have some cool email functionality coming to CoSchedule (that we can't quite talk about yet in detail). But, if you want your CoSchedule calendar to get to know MailChimp, you can do that with this zap.
Now, when you schedule an email in MailChimp, it'll appear as a piece of content on our CoSchedule calendar. This makes it easy to see when emails are being sent, alongside all your other content and projects.
Go Forth and Automate Marketing Tasks!
There's a lot more you can do when CoSchedule and Zapier join forces to superpower your marketing team. Use these favorite zaps to get started, and then experiment on your own to see what else you can do. It might sound like a cliche, but you really are only limited by your imagination.
Ready to try CoSchedule yourself? Start your free trial or schedule a demo now and you'll be executing marketing operations faster than ever.
February 23, 2018