How To Plan The Best New Product Launch Marketing Campaign
New product launch marketing campaigns. One of the most intimidating things a marketing professional and
their team
 can be tasked with. Basically, the weight of the entire world is on your shoulders, or so it feels like...
80% of new products fail
. Let's make sure yours doesn't!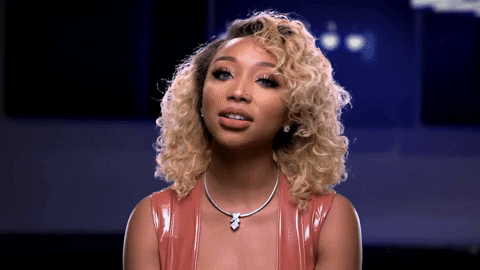 Your company has been working their butts off for months on this amazing widget and it's up to you to make sure that the product, service, or whatever you may be launching has enough hype (and actually sells). Whether you've done multiple new product launches or if this is your first time, you'll learn a few new things about product launches in this post. We've included detailed steps to successfully launch a new product launch marketing campaign and the most memorable examples that you can learn from. Get ready to rock your next new product launch. ?
80% of new products fail. Learn how to plan the best #productlaunch #campaign of all time with @CoSchedule. ?
Click To Tweet
How To Plan The Best Product Launch Marketing Campaign
Before diving into how to plan a great product launch marketing campaign, download this marketing plan timeline template. It will help you strategically plan your new product launch so you know exactly what needs to be done and when.
Be Brave and Push Boundaries
Easier said than done, right? If Apple can do it, can't we all? The answer is yes. Your product may not change the world, but it is going to be
life changing
 to your customers, and you need to position it that way.
Marketers, listen up. If you aren't involved in the product ideation process, that needs to change. You know your target audience's needs just as well as anyone else at your company, if not better. Get involved in the ideation meetings to help your company launch the absolute best products for your customers. Be bold with your product launches. Launch something your competitors haven't because if you don't push boundaries, you aren't going to grow. Simple as that. Once you have a bomb product to launch, your product launch marketing campaign will speak for itself.
Make Your Launch Campaign Emotional
Emotions drive purchasing behaviors and decision making.
Throwing facts at your target audience about your new product isn't enough to make people buy and spark up emotion. If it was, we would all be rich. No matter what your product or service is, this step is applicable to you. Whether you're selling a slinky or migraine medication, your product can be tied to an emotion. A slinky is a much more light-hearted and fun product, while migraine medication takes away pain, resulting in happiness. The point is that both products cause some type of emotion.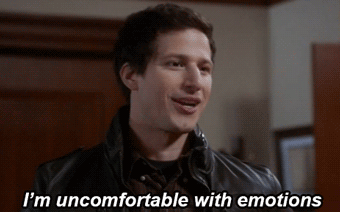 Keep in mind that people purchase products to solve a problem. These problems that they have are frustrating, inconvenient, and annoying. Even if they are just bored because they don't have a fun slinky to play with. ? If your marketing campaign shows them how your new product can make that feeling go away, that's where the money's at.
Build Hype for Your Product Launch
Remember when Universal announced The Wizarding World of Harry Potter? Can you imagine how many people planned their vacations to Florida as soon as the announcement came out? Or the number of days that people dreamed of going there before it even opened? That, my friend, is called hype. Now, you may not be launching something comparable to Harry Potter World, but your product is awesome and valuable, and your target audience needs to be excited about it. It's your job to make them excited! There's something about not knowing all of the facts and details that make people want to know even more. Make sure to build up the well-deserved hype for your product and make people anticipate the arrival of it.
To be able to successfully hype up your new product the way it deserves, you need to have a plan.
Plan Your Product Launch Marketing Campaign
Your company has been working on this new product for months or maybe even years, so why would you wait until the last minute to plan your marketing campaign? If you want your new product launch marketing campaign to succeed, you should start planning two to three months in advance (at least). A rushed campaign won't give your new product the attention it deserves. To pull this thing off, you need a solid plan and a tool to help you implement that plan.
CoSchedule's Marketing Campaigns
 is the best way to consolidate all of your marketing campaign needs in one centralized location. You can…
Plan your entire marketing roadmap
Maximize your team's resources from one place
Monitor progress and make quick adjustments
Measure the success of your campaign with reports
Sound too good to be true? Here's how it works!
Manage All Your Marketing Campaigns with CoSchedule
To start, create a project in CoSchedule and select Marketing Campaign.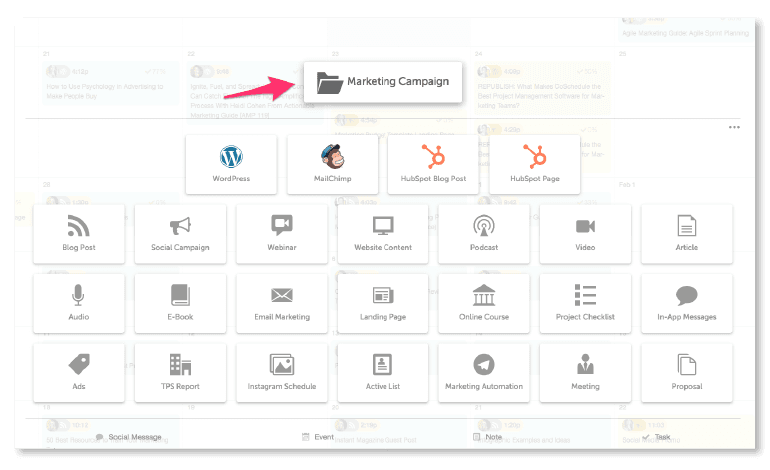 From there, give your project a title and select your beginning and end dates.

You'll be able to plan every marketing element that you want included in your new product launch campaign, and you'll want to exhaust every channel, so this campaign is going to be big. You'll need emails to ads to social media to webinars (and so much more)... Don't worry, CoSchedule has got you covered. Once you've added your start and end dates to the project, you'll see the campaign's timeline illustrated on the calendar in CoSchedule.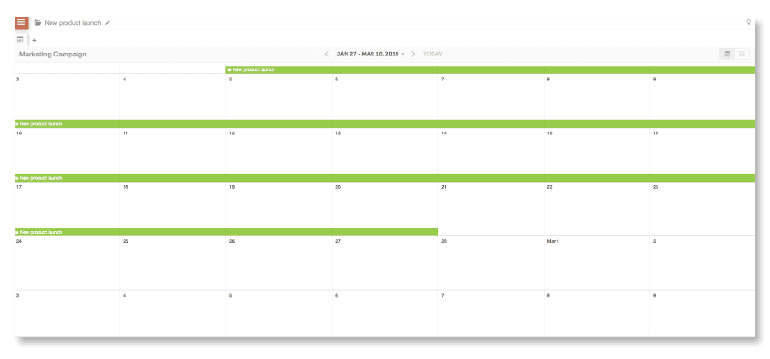 Next, you'll start adding individual marketing tactics to your project. Either hit the + sign on a date on the calendar…OR …click the tab at the top of your marketing campaign.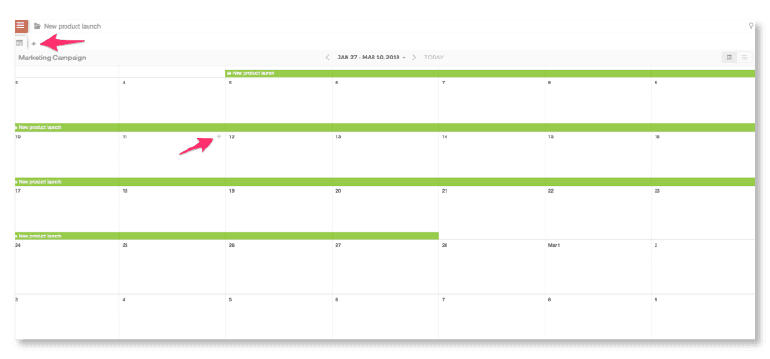 This will prompt you to add a project to your campaign. You'll for sure want to create ads for your new product launch, so let's add the ad project type.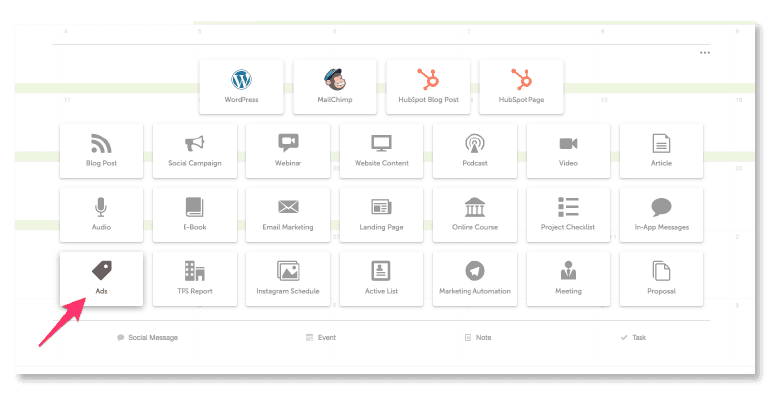 From there you can…
Assign tasks and due dates for your team members.
Get approvals on things like imaging and copy.
Add attachments and make comments.
Have full visibility into every task, project and campaign your team is working on.
After you've added all of your individual projects to your marketing campaign, you can see what your timelines look like and how they fit into the entire strategy.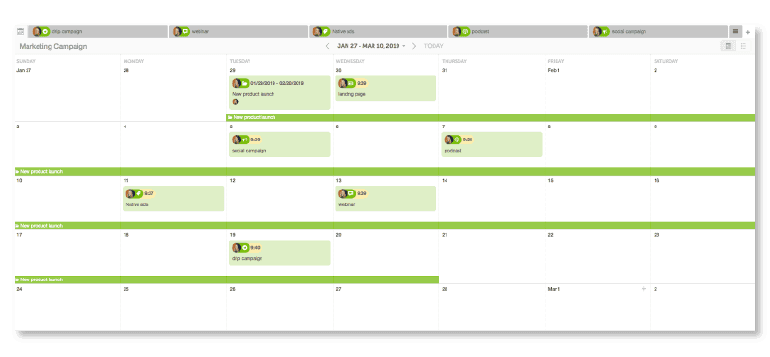 CoSchedule is the best (and easiest) the only marketing suite that helps you organize all of your marketing in one place. It's organized, effective, and versatile. If you want to simplify your processes and plan successful campaigns, schedule a demo of CoSchedule.
Take Pre-Orders for Your New Product
Pre-orders may not be relevant to your product and if they aren't, scroll right down to step 6. But if they are relevant, listen up.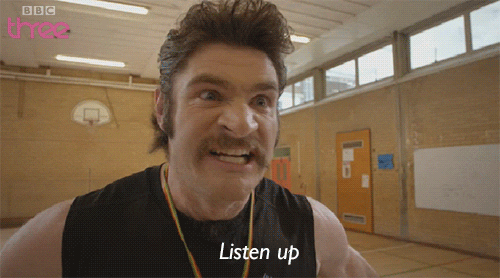 Pre-order sales can make up to 23% or more of your total revenue for your new product. That is almost a fourth of your entire sales, sales that you could miss out on. [Tweet "Pre-order sales can make up to 23% of your total revenue for your new product. #marketingstrategy"] I know for a fact that I've pre-ordered something because I don't want to risk the chance of it running out when it goes live. Loyal customers trust your company so much that when you launch a new product and build up so much hype around it, that's enough for them to hit purchase. So make sure you implement a solid pre-order purchase well before your product launches.
Use Influencers to Build Hype
As social media grows, the use of influencers is growing right beside it. I think we can all admit that we've bought something recommended on a social platform, I know I have. To find influencers that are a good fit for your product, you'll have to do a lot of research. When choosing influencers to work with, there are
four main traits
 you want to look at:
Niche
Reach
Engagement
Reputation
You need to find an influencer with a similar following to your target audience, which you can gauge by the type of products and information the influencer is currently sharing. While reach is important, it isn't the only thing you should look at. Just because it looks like someone has a lot of followers and a large reach, doesn't mean that they have quality followers. The engagement that they are getting on their posts and content will show you if their followers have real connections with the influencer. Real connections = $$$. Lastly, check out their reputation. If you decide to work with this person, customers are going to associate your product with them. Make sure they are honest, trustworthy, and respectable so that they can represent your product well. You can start using influencers in the early stages of your product. Let them test it out, give feedback, and become familiar enough with your product so that they can honestly recommend it. Also, make sure that they are involved in the campaign before pre-orders so they can help build up that hype. Alrighty, marketers. You officially know how to plan a successful new product launch campaign. If you want some inspiration to get you started, we've put together a list of ten successful examples and key takeaways from their campaigns.
Check out these 10 successful new product launch campaign examples that you don't want to miss!
Click To Tweet
10 Successful New Product Launch Marketing Campaign Examples
Not all new product launches are successful… but all of the successful ones have something in common... ? marketing campaigns. Without further ado, let's learn from the best of the best!
Launch Campaign Examples
H&M Collaboration with Alexander Wang Launch
H&M has done many designer collaborations over the years, but not many as successful as the
launch with Alexander Wang.
The timing behind this product launch was very strategic. From partnering up with a trending designer, to announcing the product launch seven months in advance to showing sneak peeks of the logo, the marketers behind this campaign knew what they were doing.
Image
They had a little help from an influencer on building the hype of their campaign. The one and only, Rihanna. She was used in advertisements, magazines, and did some promoting of her own. This helped the launch of the line because of Rihanna's large fan base. It was a perfect choice to use Rihanna for the face of the campaign. To say that this collaboration succeeded is an understatement because the entire line sold out in 24 minutes.
Key Takeaways from H&M:
The importance of a mapped out timeline is necessary.
Leak teasers to show your audience what's coming their way.
Strategically choose an influencer that has the type of audience you want to attract.
Stranger Things Season Two Launch
We've all watched Stranger Things or at least heard of it, because their marketing team made sure of that with the launch of season two. If you want to accomplish hype, this campaign is where it's at. Every single tactic was so creative and every option was exhausted, so that the hype reached many different channels. One tactic Stranger Things did was created a nostalgic 80s game that people could purchase. It's genius. People were brought back in time and were able to get inside of the show. You bet that playing this game made them 10x more excited for the season premiere.
Source:
https://www.appunwrapper.com/2017/10/27/stranger-things-the-game-season-2-walkthrough-guide/
Another thing that Stranger Things did was partnered with Eggo for Super Bowl advertisements and commercials, that incorporated elements of the show into it.
To top off this marketing campaign, there were also billboards added around LA and NYC advertising Hawkins Power & Light that had a real 1-800 number that gave people clues to season two when they called. These weren't the only tactics that Stranger Things implemented for their product launch, because they made it their goal to get in front of as many people as possible and build up the hype as much as they could.
25 million subscribers
 tuned in to the season two premiere of Stranger Things. To say the least, their marketing campaign was successful.
Key Takeaways from Stranger Things:
Utilize partnerships to get in front of as many people as possible.
Think outside of the box. As a marketer, it's your job to get creative. If it doesn't work out, that's okay. As we put it at CoSchedule, fail fast.
Know your audience. These tactics worked so well because they morphed so well with their target audience.
Apple New Product Marketing Campaigns
If we all were going to agree on one thing, I think it could be that Apple knows how to crush new product launches. From the product to the execution of the marketing campaign, they know their stuff.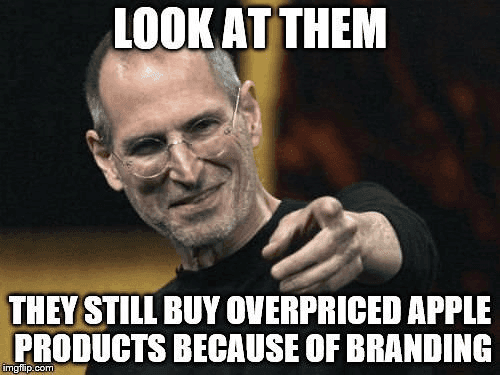 Source:
https://imgur.com/gallery/zX4Cb
We can't all sell sleek technology and not everyone has the budget to implement a marketing campaign like Apple does, but there are some things that you can learn from them and implement in your new product campaign. By the time Apple says the words "new product" they are already sold out. The two main reasons for this are customer loyalty and trust built through brand perception. They've successfully created a community of Apple users that trust the company so much that they know that the next product that Apple launches is going to be better than the last. How have they achieved this trust? By creating a unified marketing campaign and fulfilling the hype with quality products. There is no disconnect between Apple's product and its marketing.
Apple keeps its marketing simple
, while highlighting the unique features that their products offer. They also keep their advertisements sleek, just like their products. Their marketing campaign to their products is like peanut butter and jelly, a perfect combination.
Source:
http://itechs.ga/pages/features.html
Another aspect that Apple crushes with its new product campaign is fulfilling the hype with their product. Make sure that when you launch your product that it is everything you say it will be and more. If you can do that, customers will trust you and keep buying from you.
Key Takeaways from Apple:
Build a community of loyal customers.
Create a unified marketing campaign that aligns with your product seamlessly.
Fulfill your hype by being honest in your marketing and providing quality products.
Tesla Model S Launch Campaign
Selling electric cars in such a competitive industry is no easy task, but Tesla was ready to bring the big guns when launching the Tesla Model S. They used influencers in a unique way; to improve the product. Before the company launched the new car,
they let "superfans" test out the car
 and find out how to make it better and locate flaws within it. Tesla was very vulnerable by letting customers drive a product that wasn't ready to be sold, but it ended up working in their favor.
Source:
https://www.tesla.com/en_GB/models
If one of your favorite brands asked you to test out a product and give feedback on it, wouldn't you jump at the chance? That's exactly what happened with Tesla. The people that were lucky enough to test out the new car gave the company quality feedback that helped them make the product better. Not only did the product improve, but the relationship built between Tesla and these test drivers improved as well. When customers feel heard and feel that they can trust a brand, they are more likely to keep coming back and purchase from them.
Key Takeaways from Tesla:
Create noise with influencers that are testing out your product before the product launches to build extra hype.
Let customers test out your product and provide feedback to give them a product they truly want.
Be vulnerable and create open conversations with customers to build long-lasting relationships.
Nike House of Go Marketing Campaign
Experiential marketing is something that can be hard to achieve, but when done right can get more engagement and sales for your new product.
Nike slayed the experiential marketing game
 when they launched the House of Go. The House of Go was created to get customers to test out various Nike products. Nike could've made a regular gym for customers to go to, but they wanted to create a memorable, fun experience. This pop-up has become an experience that people don't want to miss out on.
is a great example of a company that let's customers test out products to get them to purchase. If you aren't able to let customers test out your product, make sure that you are doing your best to demonstrate the features that your product offers. They may not be able to physically test it out, but make them engaged and connected with your product anyways.
Key Takeaways from Nike:
Create an experience with your new product that makes customers feel emotions to the product and crave the product you are offering.
Allow customers to test out your product.
Demonstrate your product the best that you can to highlight the features and unique selling propositions.
Hearth & Hand with Magnolia at Target
The strategic decision for Target to partner with Joanna and Chip Gaines was very smart. They successfully launched
Hearth & Hand with Magnolia
 in November 2017. While the initial launch of this brand was successful, how they've
remained
successful with various product launches is where they keep hitting gold. At first, Hearth & Hand with Magnolia launched their first collection. Target customers went crazy over this collection. It was a hit. The brand has kept launching collections ever since and they still are successful because of this… Landing and expanding. As marketers, we want to hit everything full force, but sometimes holding back products for a later date can work as an advantage. This strategy keeps your customers interested and wanting more.
 the line focused on home decorations, but now they offer bedding, paint, plants, and who knows, maybe the will even start introducing furniture. The opportunities are endless for them because they keep their collections suspenseful.
Key Takeaways from Hearth & Hand:
Land and expand. Put major thought and strategy behind your new product decisions.
Continuously launch products to keep your customers interested.
Surprise your customers with products they never expected.
10x Marketing Formula Book Launch Campaign
The
10x Marketing Formula
 is a book written by our CEO, Garrett Moon. The book launched in March 2018 and quickly rose to the Amazon Best Seller List in multiple categories. To successfully launch this book, it took a lot of planning and a whole lot of tactics.
 for the launch of the book started 6 months prior to the publish date. The marketing team gathered to
sprint plan
, an agile marketing process that helps kick-off success projects. Some tactics used include:
Guest podcasting
Guest posts
A webinar series
Email campaigns
Social media (organic + paid)
Google ads
Buzz team
Medium blog
Promotional videos
Blog posts
Conference book giveaways
Tactics were strategically chosen based on the target audience of the book. Now, these tactics may seem average for a product launch, but the key to success was all about 10x... For example, Garrett wasn't just a guest on one podcast, he was a guest on 20 podcasts. He wrote 15 different guest posts. Multiple email campaigns were blasted. You get the point. The book was promoted above and beyond and it resulted in a successful launch of the new book.
Key Takeaways from the 10x Marketing Formula:
Exercise all possible tactics to build up hype.
Don't sell yourself short, exhaust your options for outreach.
Use agile marketing processes to get your projects done efficiently and effectively.
Nintendo Switch Project Launch Marketing Campaign
Nintendo aced the game when it came to the Nintendo Switch marketing campaign. It all started when they chose the name of the product, The Switch. The name highlights the functionality of the product itself and highlights it's USP. While you may not have a say in the name of the new product, if you get the opportunity to help out, the name can make or break a product. The marketing for this new product highlighted the functionality of the product spot on. A large part of the marketing campaign was the commercials. See for yourself ↓
From watching the commercial you can tell that The Switch is portable, which is the goal that this marketing team wanted to get across. Their webpage says "Play your way - at home, on the go, and everywhere in between." One big reason that the Nintendo Switch has performed so well is that the company knows their competitive advantage and they are using it to get ahead.
Key Takeaways from Nintendo:
Know your competitive advantage (and use it).
Highlight your USP whenever you get the chance.
Be smart about naming your product.
Ahrefs Keywords Explorer New Feature Launch
As time goes on, products that companies offer can change immensely.
Ahrefs' Keywords Explorer
 is a perfect example of a company that was able to accurately communicate the change of its product, the Keywords Explorer. Ahrefs took their product, spent a year redoing it, and relaunched it as the Keywords Explorer 3.0. In fact, they rebuilt the whole thing from scratch. With such a big change in the product, it was crucial that they communicated that with their customers, which is exactly what they did through content marketing.
In the new
blog post
, Ahrefs chose to be completely transparent with their customers and described in detail how they changed the product in layman's terms. They explain what's new, what makes them better than any other keyword tool, and why you should use their product. This, my friends, is solid content marketing for a product launch.
Key Takeaways from Ahrefs:
If your product is changing drastically, clearly communicate the change with your customers.
Explain in detail the value proposition of your product to a point that your target market understands.
Utilize content marketing as a way to highlight your USP.
FYRE Festival Marketing Campaign
The FYRE Festival itself was a disaster, but the
marketing behind the launch
 did its job because the event sold out. For those of you who aren't familiar with the event, the FYRE Festival was a luxury musical festival that epically failed in 2017. A really important tactic that the marketing team behind the FYRE Festival nailed was experiential marketing. They positioned the event so well that people were getting FOMO (fear of missing out) if they weren't going, which is what every marketer hopes to accomplish with an event.
Source:
https://www.truthinadvertising.org/fyre-festival/
In addition to experience marketing, another tactic that they implemented in the campaign was influencer marketing. They used many influencers, like Kylie Kardashian, Bella Hadid, and other strong influencers, to make people want to go to the event. Basically, the campaign was FYRE, but the execution failed… miserably.
Source:
https://www.india.com/buzz/fyre-festival-disaster-organiser-ja-rale-heartbroken-as-luxury-event-failed-to-provide-food-water-for-rich-kids-on-private-island-in-bahamas-2082764/
While we don't recommend their executional tactics, there are a few things to learn from their marketing campaign.
Key Takeaways from the Fyre Festival:
Create FOMO. Position your product or event so that people don't want to miss out.
Use experience marketing to your advantage. No matter the product, event, or service you're about to launch, highlight the experience people will get when they purchase it.
Are you seeing the theme of influencer marketing yet?
You learned from the experts, now it's your turn to be the expert. Plan your new product launch marketing campaign with CoSchedule for seamless organization, communication, and execution.