Marketing Campaigns
Marketing campaigns have a lot of moving parts.
Use CoSchedule's marketing campaigns to get everything organized in one place! Consolidate everything into a single campaign, so you can focus on executing vs. tracking things down.
Plus you'll get a visual timeline of every project on the calendar, so you can effectively plan out days, weeks, and months in advance (without overbooking your team).
Before:

After: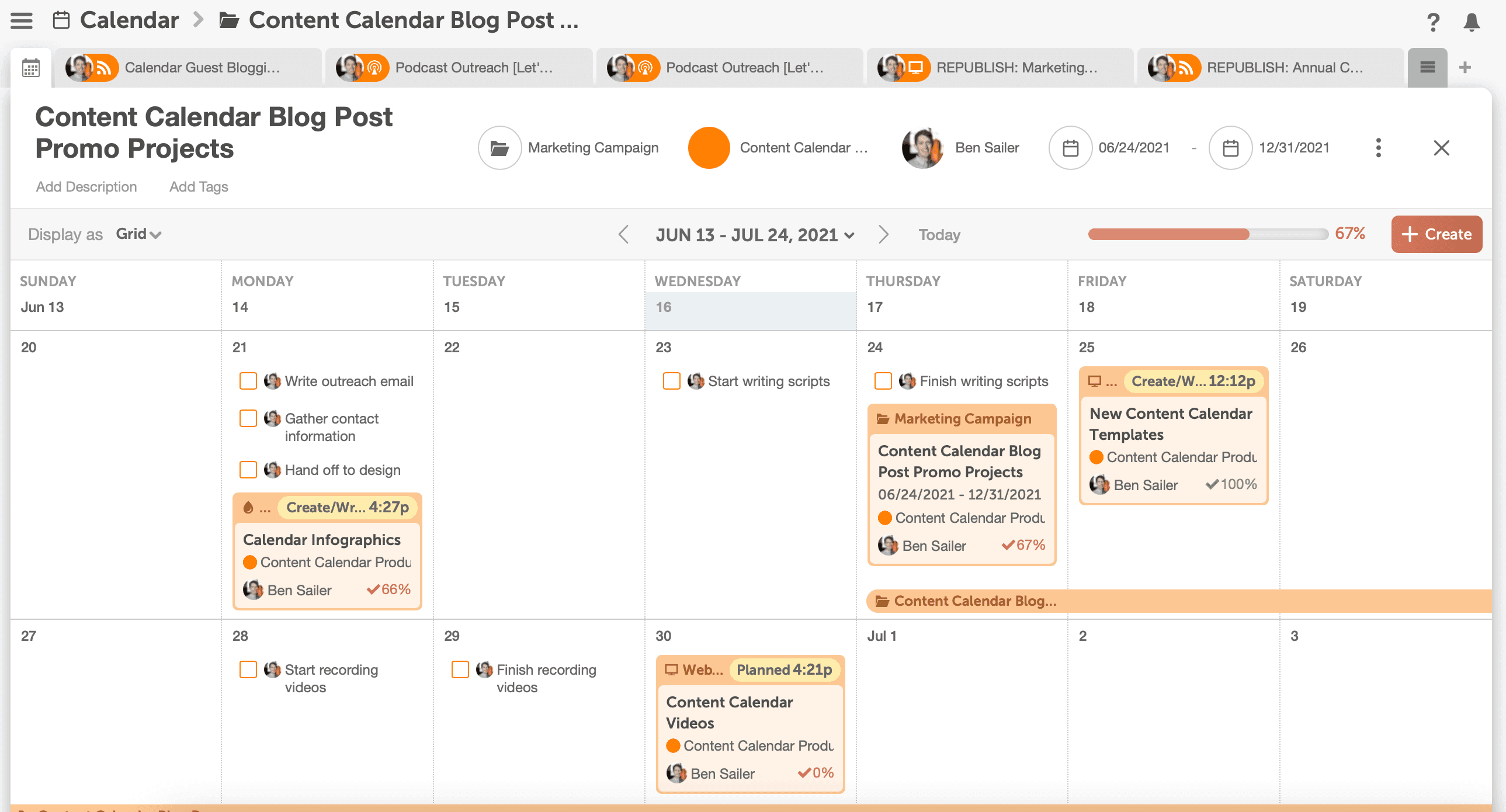 Here are some examples of marketing campaigns teams are creating on calendars in CoSchedule.
PR Announcement Campaign
Have a big PR announcement to make?
It could be anything big or small like these:

New Hire Announcement
Major Event
Major Donor
Historic Accomplishment
Award Recognition
New Product Launch
New Service Launch
Philanthropic Partnership Announcement
Announce a Speaker
New Logo
These launches typically require a lot of moving pieces to work together. And they often happen simultaneously.
Here's an example of a marketing campaign managing projects for the upcoming launch of a company's new logo.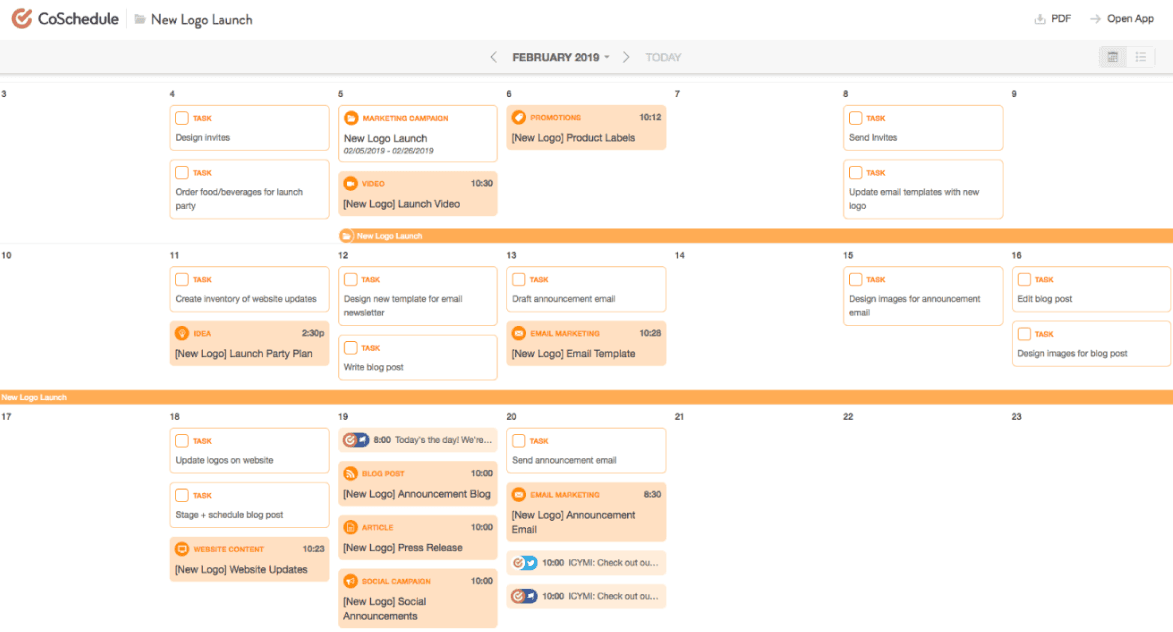 Pro Tip: The screenshots of marketing campaigns are in read-only view. Create read-only links of campaigns to easily share them with stakeholders, clients, etc. – without having to worry about them changing things on your calendar.
Keep things organized by using a marketing campaign to corral of the misc. projects together, so you don't miss a single to-do before the big announcement.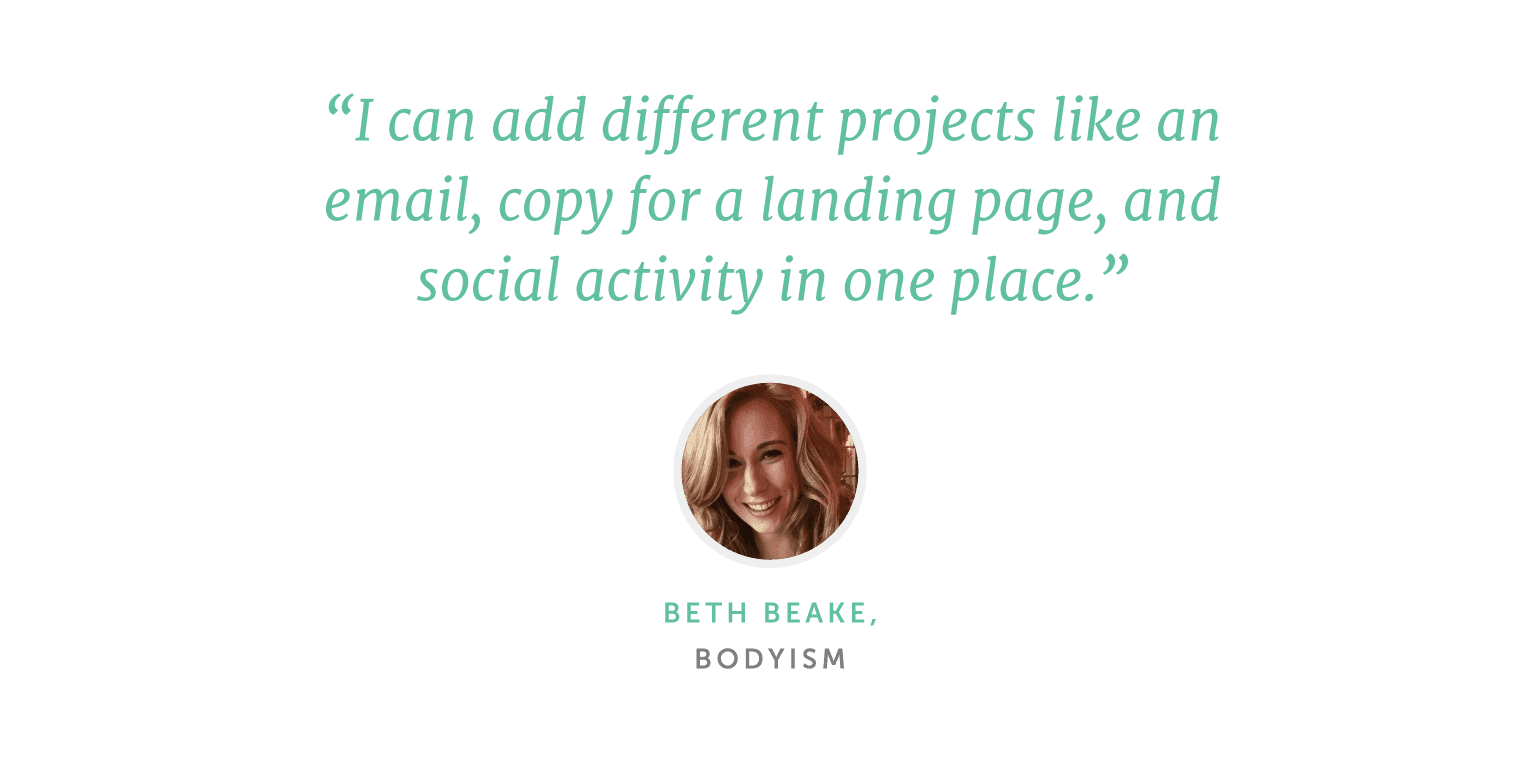 Employee Recruitment
Sometimes your goals are more specific – like recruiting new employees to join your team.
Add everything you might need to drum up applicants such as new business card designs, an employee culture video, and the upcoming job fair inside your marketing campaign.
Event Promotion
If you're an organization or business that hosts and promotes events, you'll really love marketing campaigns.
Add any event as a marketing campaign including:

Grand Opening Celebration
Conferences
Retreat
Company Holiday Party
Seminars, Training Events, Certification Opportunities, etc.
Open House
Social Events
Or any special event
This will help you make sure you're promoting your event in advance (if you need to) AND that every pre-event (and post-event) project is ready in time for the big day.
Now it's time to get your campaigns organized. Add your first marketing campaign to your calendar.
Need a little extra help? Learn more about marketing campaigns in our help docs.