Where Can You Find The Best Social Media Data You Need to Succeed? 79
Headline Analyzer
The blog post headline analyzer will score your overall headline quality and rate its ability to result in social shares, increased traffic, and SEO value.
Test every headline before you publish. Try the Headline Analyzer »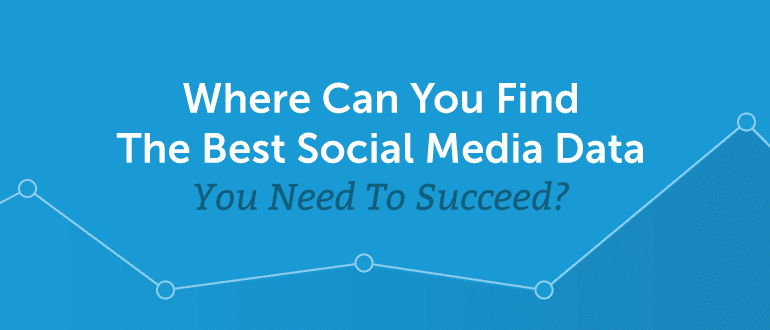 Proving your ROI on social media is difficult when you don't know which data you need to be paying attention to (and which data you can ignore).
But what if you don't even know which data you should be tracking in the first place?
In this blog post, you're going to learn:
How to select the right social media metrics to track against your goals.
How to find that data to track progress toward your KPIs for your clients and upper management.
How CoSchedule can make gathering that data easier.
Let's make you a social media data wizard!
Before You Begin: Download Your Social Media Data Template
Before you continue reading download, our social media data worksheet to help you keep track of your data.
Remember organized data is happy data! Not really (because data is cold and emotionless), but you get the point.
Start By Setting Your Goals
Before you start to look for data, you need to set your goals. Without goals, you're not going to know what data you need to pull because you don't know what you need to prove.
Goals are also important because it helps align your social media strategy with your overarching business objectives. By pairing the two together you're able to show that the effort that your team is social media is contributing to the business' bottom line.
Some common social media goals include:
Traffic. How many blog or website visitors did you receive from social media?
Engagement. How many likes, clicks, and shares are your posts receiving?
Conversions. How many blog or website visitors are completing conversion steps?
Finding Follower Data
Finding data on your audience is one way to discover who you're reaching and if they are within your target audience. If you're reaching a different audience that isn't your intended target, having this information will help you determine where your content is missing the intended mark.
Facebook
Go to the Insights tab on your Facebook page:
Then in your Insights tab, on the right-hand side should be Followers. Clicking on that link will pull up all the data on your followers including, growth, organic likes, paid likes, and unfollows:
Twitter
Open your Twitter profile, click on your profile picture and in the drop down menu select Analytics:
From the Analytics tab, select Audience and from there you will be able to see your follower growth over the past 30 days:
Instagram
To find your Instagram follower growth go to your business profile and click the bar chart in the upper right-hand corner:
Then in the Analytics scroll down to Followers:
LinkedIn
Go to your LinkedIn business profile and select Manage Page:
Click on Analytics.
From the Analytics page, you can scroll down to Followers:
Pinterest
Pinterest is a bit different than the other social media channels because Pinterest does not track the number of followers that you gain on the channel. The only way that you can track your followers is if you manually remember to check your follower count:
Google+
Tracking your followers on Google+ is possible but finding your analytics data is a bit of a pain. Thankfully SteadyDemand created an entire post on how to find your Google+ analytics.
Finding Your Reach And Impression Data
How many people saw your brand through your organic social media posts? That's important stuff to know, right? Let's dig into each network.
Facebook
In the same Insights section, click on Posts. It's important to note that underneath All Posts Published your drop down menu is on Reach:

Once the reach is set, you'll be able to see the reach of every single one of your posts:

You can also determine the impressions of your Facebook posts by switching the drop down menu option to Impressions:
From there the data on your posts will reset and you'll be able to see the impressions of all your posts: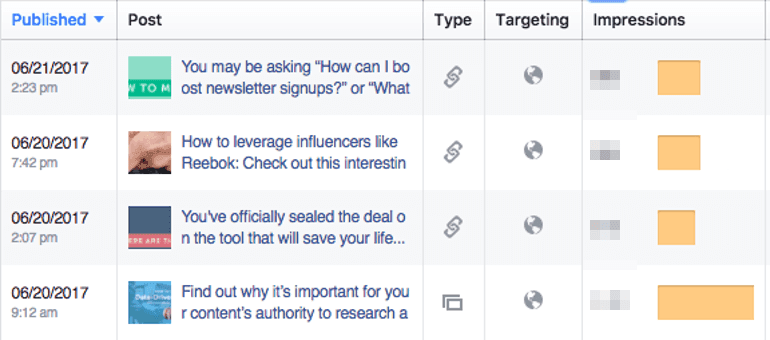 Twitter
Inside your Twitter analytics, select Tweets and the first section is the number of impressions that you earned over a 28-day period:

Instagram
Back in your Instagram analytics at the top of your screen, you're able to scroll through a series of metrics. Reach should be your second metric: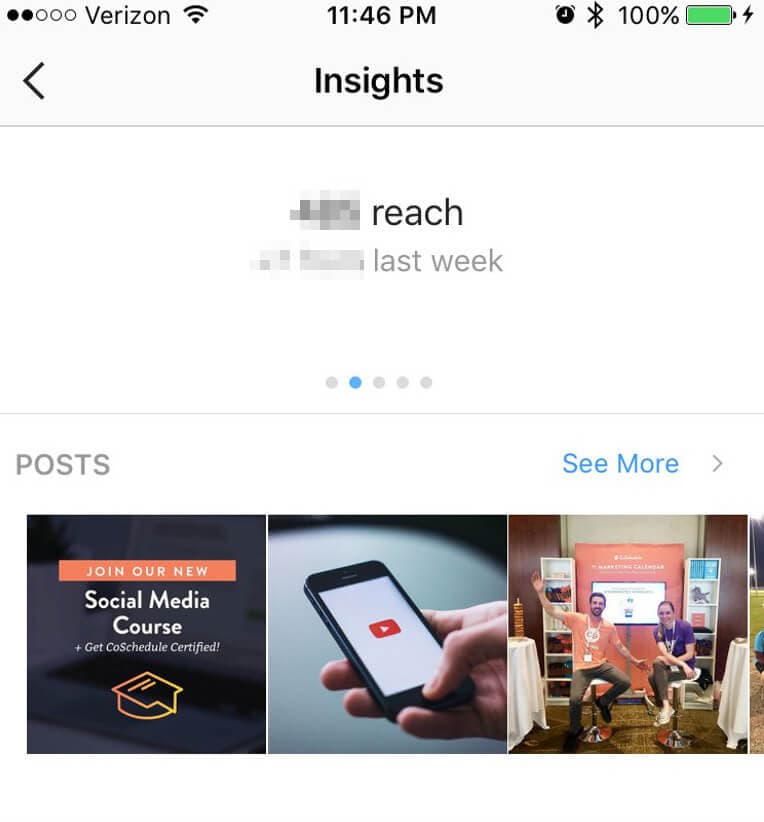 To find your Impressions scroll back to left: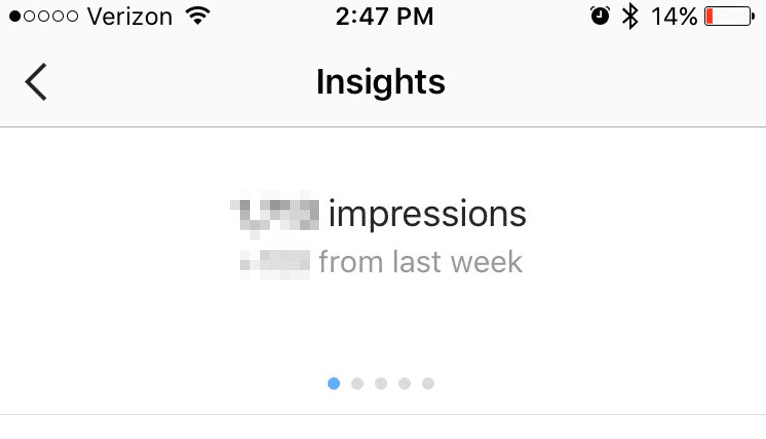 LinkedIn
To find your LinkedIn Reach go back into your Analytics and scroll down to reach:
Pinterest
Go to your Pinterest profile and click Analytics in the upper left-hand corner:
In the Analytics section select Your Pinterest Profile. From there you'll be able to see your impression count.
Find Your Engagement Data
If a social media post gets zero engagement, does it actually exist? It may as well not. Here's where to find your engagement data.
Facebook
When it comes to finding your mentions, shares, comments and more on Facebook you're still going to be working in the Insights tab.
However next to where you changed your Impressions and Reach there is another drop down menu that will allow you to see every, reaction, comment, and share that your post got:
Then if you scroll down you'll be able to see all of that data for each post:

Twitter
To see metrics like retweets, likes, and engagements you're going to go back to the Analytics section of your Twitter profile and click on Tweets. From there you'll be able to see the complete analysis of each tweet that you've sent from that profile:

To get even deeper insights click View Tweet Activity on each tweet:

Instagram
To find metrics like comments and likes on your Instagram posts go back to your Analytics page and click on posts. From there click on the post you want to see metrics on: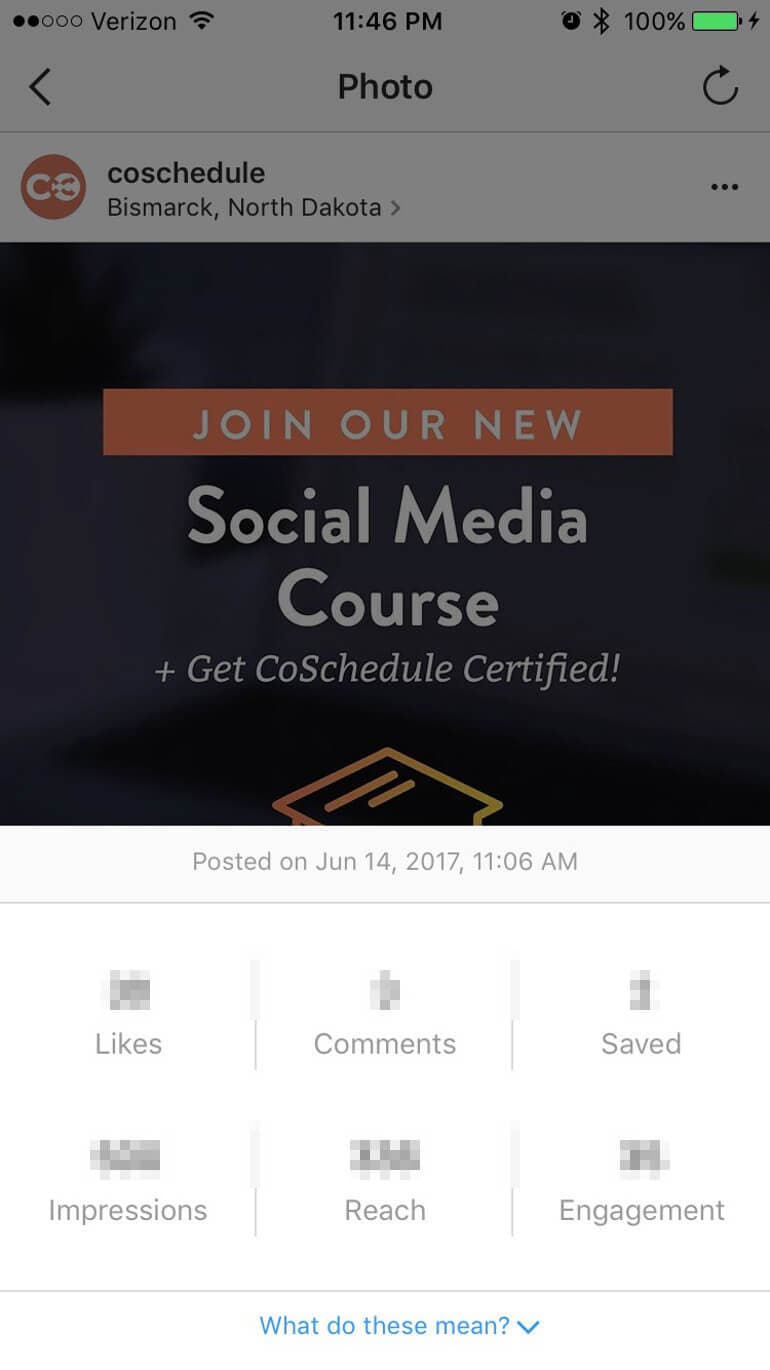 LinkedIn
To find your LinkedIn engagement data you need to go back to your analytics page. Right next to the Reach section is an engagement section:
Pinterest
Various engagement metrics on Pinterest are a little different than the normal. The same place that you found your impressions data is the same place where you'll find your clicks and saves:

Finding Social Media Conversion Data in Google Analytics
Another data group that you can record is the number of conversions your social media channels provide. You also need to have conversions goals. Goals help you determine the baseline you need to cross in order to prove your campaign was successful. Answering questions like:
How many conversions should we see for this project?
What is the number of conversions we need in order to break even on the money we spent?
How much is it worth to us if this conversion goal is met?
These questions can help you determine what your baseline needs to be for every conversion goal you set up.
Figuring out your conversion data involves setting up goals inside Google Analytics. If you don't have a Google Analytics set up yet, Google's help center can get you started.
To start tracking your conversions, you need to open your Google Analytics and select Acquisition:
From Acquisition select Social and then Conversions:
In the conversions section, you might notice that you have data on traffic that is coming from your social media channels but it's not generating revenue. That's because you need to set up conversion goals and assign those goals a value:
Setting up goals and assigning them a value is a bit of process, so check out this Google Analytics help document for ways to get started.
Once you have your goals set you can begin to record your conversion rates and generated revenue in your data spreadsheet:
How To Gather Data On Your Social Media Referral Traffic
The final data set that you're going to learn how to find and record is how much traffic your website is gaining from your social media channels. Things like:
What channel are they coming from?
What channel is your audience connecting with and are you putting more effort on that channel to drive traffic?
How many of our fans are clicking to the website?
Of the people that are interacting with your social media messages, how many are clicking through to buy your product?
Which URLs are they clicking on?
What pages are your audience traveling to? Is that page giving the best first impression of your website?
What is our bounce rate?
If you bounce rate is high, is the content that you have on your page not pulling people in? How can you fix it to convince people to stay and explore your site?
What percent of our total traffic is coming from social media?
How much are your social media channels contributing to your overall goals and efforts?
You'll learn how to find that data and how it can help you predict and drive traffic to the right sections of your website.
Determine How Much Traffic Is Coming From Your Social Channels
The first step in connecting your web traffic to your social media channels is determining how often your fans are clicking through to your website, and which channels they are coming from.
Some social channels will determine website clicks from inside the channel, while others will need an external tool like Google Analytics.
Facebook
Facebook is a channel that allows you to track website clicks from inside the social media channel itself. To find this data go to your Insights tab and click on Actions On Page: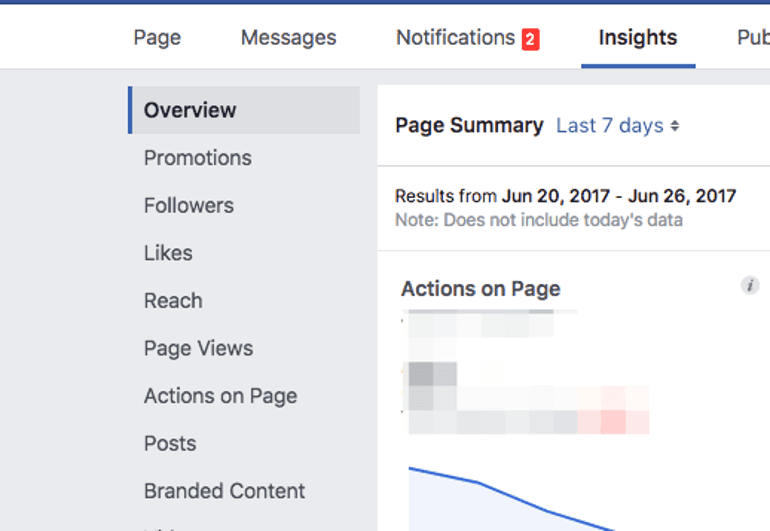 From there you will be able to see all of the website clicks within a selected date range.
You can also break down those clicks by Age, Gender, City, Country, and Device.
Twitter
Twitter is a social channel that needs an external tool to track website clicks. To get started open Google Analytics and select Acquisition:
From Acquisition select Social, and then Network Referrals:
In Network Referrals, you'll see a complete breakdown of where your traffic is coming from, how many sessions that channel is creating, how many page views that channel creates, and the average session duration:
Instagram
Instagram, like Facebook, has an internal tracking tool that you can use to determine how many people are clicking into your website. It is important to note that you need an Instagram business account to see these analytics.
Open your Instagram app and click the bar graph in the upper right-hand corner:
From there scroll across the top bar until you land on website clicks: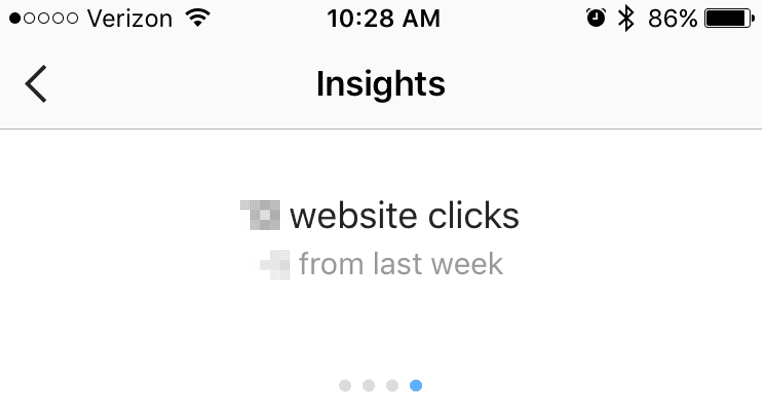 LinkedIn
LinkedIn is like Twitter, you'll need an external tool to track your website clicks.
Open Google Analytics and select Acquisition:
From Acquisition select Social, and then Network Referrals:
Once again you may have to scroll to find the right channel but you should be able to see sessions, page views, and time spent on page:
Pinterest
Pinterest has it's own internal link tracking system that you can use to track the clicks to your website.
Open your Pinterest account and click on Analytics in the top left-hand corner:
In the Analytics tab, click on Website and from there you will see a breakdown for a selected period of time of link clicks from your Pinterest page:
Track Your URL Clicks
Where are people ending up on your website when they click on a social post or your website link? Once again this involves some sleuthing through Google Analytics but one process will work for all of your channels.
Open Google Analytics and select Acquisition:
From Acquisition select Social, and then Network Referrals:
Each social channel will now pop up in order of traffic visits:
To see the URL's people are visiting, click on a social channel. You will then be able to see the top ten URL's that your followers are clicking to from your social media channels:
Track Your Bounce Rate
Your bounce rate is a key data point that should be part of your data collection process. That's the number of single-page visits your website receives.
Your audience clicks on one page, and that's it.
Now, why is that a problem?
If you're selling something online (whether that means products or services), you want to drive your audience to your website but then you want to encourage them to buy. If they're only clicking on one web page and it's not the right one, you're no longer achieving your goal.
So how do you find your bounce rate?
Go into Google Analytics, click on Acquisition and then All Traffic:
Click on Referrals and from there you should see data appear with the links to your social channels and it's bounce rate:
What Percentage of Your Overall Traffic Comes From Social Media?
The final data set that you'll learn how to collect is finding out how much of the total website traffic is being contributed to from your social media channels.
Open Google Analytics and select Acquisition, All Traffic, and then Channels:
Data will populate breaking down each major traffic point, all you need to do is scroll down to social to see the percentage of traffic your social sites are contributing: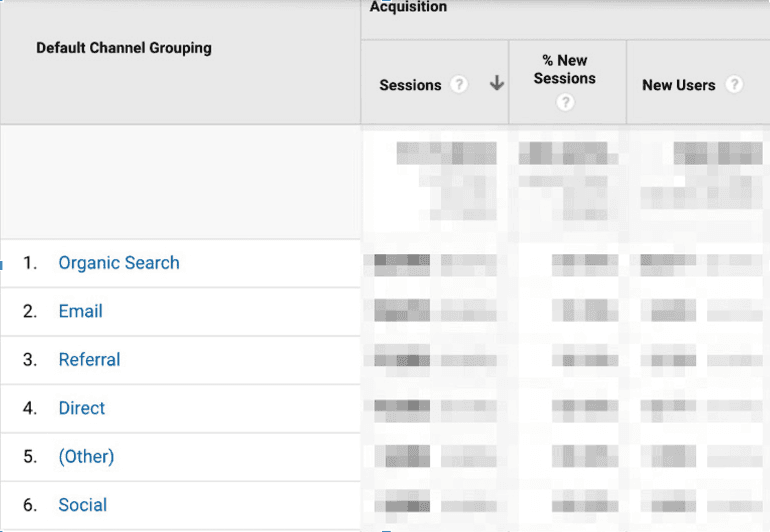 What Should You Do With All This Data?
Once you've gathered performance data across your social networks, what comes next? For help executing better social media content, consider reading the following posts:
Best of luck!
July 19, 2017