The Simple 6-Step Social Media Workflow That Will Get You More Organized
The+Simple+6-Step+Social+Media+Workflow+That+Will+Get+You+More+Organized
What if you could be organized, efficient, and consistent with your social media workflow when planning a campaign to share your blog posts or content marketing?
Follow this 6-step social media process to get more organized. Then, walk through the three-step management process that will help you get your social media campaign process approved.
After implementing this template, you'll feel like you're accomplishing something. That's because you'll be using your time more efficiently and you'll be more consistent.
Want to use Click to Tweet on your blog?
The Secret To Getting More Organized And Efficient
There's a kit in this post for you to download that will help you when it comes to getting more organized with your social media campaigns.
You'll get a social media workflow checklist, the 'best times to post on social media' infographic, and the 'how often to post on social media' infographic. This download will help you so that you never have to fly by the seat of your pants ever again. You'll have a plan and then you'll be able to work your plan.
Get it now!
Task #1. Plan Your Work, Then Work Your Plan
It's important to know what you want to do. How else do you figure that out than writing out your plan with a creative brief?
Think of your creative brief as the document that leads the direction of the entire workflow: Everything you do stems from this initial starting point.
Answer these questions to figure out your creative brief:
Who is your audience?
What is the biggest problem that your social media campaign will solve for your audience?
What are the three biggest benefits your audience will get by interacting with this campaign?
What is your business goal? Get a sense for how far you've grown (Example: 100 new subscribers a week).
Review the audience, problem, business goal, and three benefits with your project lead.
Open up your word processor of choice and write up your answers to the questions above. There's a creative brief template in the kit that complements this blog post to get you started.
Task #2. Choose The Social Media Accounts That Will Get You The Most Traffic
Let's start with an assumption: Since you're planning the workflow for a social media campaign that shares your blog posts or content marketing, you want traffic.
And even traffic isn't the goal you defined in your creative brief, this advice will help you find the networks that have typically been among the most popular for your audience using your analytics.
Start with this awesome Google Analytics custom report. It is so helpful.
If you'd rather not use the custom report, you can also use Google Analytics' natural navigation to find similar data.
Go to the left sidebar and select Acquisition, All Traffic, then Channels.
Under the Default Channel Grouping, click Social. Then you'll see the traffic information from all your networks.
Task #3. Write Great Social Media Messages
There are many different kinds of messages out there that you can use as models for your own social messages.
Get Clicks With Close-Ended Questions That Make People Answer Yes Or No
These messages are among the most successful messages to increase traffic. They are perfect because they get your readers thinking about the answer to the question.
Close-ended questions get more clickthroughs than open-ended questions.
In fact, on average, close-ended questions get 255% more clickthroughs than open-ended questions. Craziness.
Want to boost your content marketing's results by 434%? https://t.co/GEHSeuzIYcpic.twitter.com/iureqZrhU9

— CoSchedule (@CoSchedule) June 2, 2016
Here's another example:
Are you stuck for writing ideas? https://t.co/4xzujJO3bC pic.twitter.com/EZoKqA314o

— CoSchedule (@CoSchedule) May 29, 2016
The way you word close-ended questions makes your followers want to click through to know how.
Share Inspiring Stats To Increase Engagement
The stat messages are great for sharing numbers and useful data your audience might find helpful. These offer instant takeaways, which can help with organic social media engagement.
90% of businesses report THIS is the most popular content marketing tactic pic.twitter.com/zZ5hofzWDx

— CoSchedule (@CoSchedule) June 1, 2016
Share A Snippet
Grab a snippet from your campaign. It can be anything. Look for a bite-sized nugget that will make people want to engage or click.
Want to use Click to Tweet on your blog?
Appeal To The Benefits Behind The Click
What is the unique value proposition behind your post? How about the problem you're solving for your readers?
Answer these questions to find out what you should focus on when writing your campaign social messages.
When you do that, you'll be able to write social messages that connect with your audience's emotional reason to click through.
Borrow Quotes From Your Content As Social Media Messages
People love quotes. They can be that force of encouragement when you need it most.
It takes a lot of energy to be creative. – Austin Kleon https://t.co/JS5YcKZFoQ pic.twitter.com/o8ECpZ1aiB

— CoSchedule (@CoSchedule) June 7, 2016
Controversy Gets Attention
You might be thinking "But, I don't want to offend anyone."
Controversial messages don't necessarily offend people.
When it comes to writing great controversial content, you need to aim for the three Bs: behavior, belonging, and beliefs.
That means if you can create some sort of division within a person's behavior, beliefs, or in their sense of belonging, they will either approve of or disapprove of your stance. Either is good because it will make them click whether they believe the same as you or not.
If you're not using a social media calendar, you're doing it wrong. https://t.co/Z9oeVb4hTk pic.twitter.com/50jplZ2Six

— CoSchedule (@CoSchedule) June 7, 2016
Do Calls To Action Work As Social Media Messages?
Sometimes writing content for messages can be as simple as sharing a call to action. Think of it as asking your audience to do something.
Are you asking them to sign up for your email list? A course? Buy your e-book?
Just make sure that when you write your CTA that you avoid being overly promotional because Facebook will ban you. Make sure you check the guidelines on other social platforms as well.
Use Headline Variations For Social Message Inspiration
Test using your content's headlines as social media messages. If you have content from your campaign, share the headlines—including sub-headlines.
You could also use the Headline Analyzer to grade your headline messages.
Here's an example:
How To Build A Social Media Editorial Calendar The Easy Way (Free Template) https://t.co/Z9oeVb4hTk pic.twitter.com/XI1vnkxvJX

— CoSchedule (@CoSchedule) May 27, 2016
Task #4. Find, Create, And Use Hashtags In Your Social Media Messages
Hashtags are important for social media campaigns. So, it's important that you are using the right ones so that your potential followers find you.
I always like to describe hashtags as a doorway to glittery fun parties filled with fun people. Just make sure that you don't go to the wrong doors or you might end up in the wrong party with the wrong kinds of people.
Find Trending Hashtags To Capture Current Interest
There are plenty of places online where you can find hashtags. Here are a few of them:
Create Your Own Hashtags To Brand Your Campaign
Be unique when brainstorming hashtag names. Here are a few things to consider as you create your own hashtags:
Keep it catchy and pull at heartstrings. If people feel when they use your campaign hashtag, there will be a bigger chance of it going viral.
Keep them simple and short.
Check it. Search for your hashtag online (on social media and also on Google) to make sure that it isn't already in use.
How To Use Hashtags On Each Social Network
Want to know how to use hashtags the best that you can? Follow these tips from our blog post on using hashtags.
Hashtags On Facebook
Data shows hashtags on Facebook do not help boost engagement. That means you might be better served by leaving hashtags off entirely.
In one study, social messages with hashtags received only .80% viral reach, while messages without hashtags had 1.30% viral reach.
Hashtags On Twitter
Stick to one or two hashtags per post since that tends to grow engagement on your content by 21%. When you start using three or more hashtags per message, you lower engagement by almost 17%.
To find hashtags on Twitter click on the Home tab at the top left side. You will then find the trends on the left side of the screen.
Or you can search for hashtags in the search bar at the top right side.
Hashtags On Pinterest
If you use hashtags on Pinterest, less is definitely more. If your Pin has too many hashtags, there is evidence that Pinterest will even demote the value of your Pins.
Hashtags On LinkedIn
People don't really use hashtags on LinkedIn anymore since LinkedIn put the kibosh on hashtag support in 2013.
Hashtags On Google+
Hashtags on Google+ are automatically assigned to each of your posts. You can edit them, though. You can even add your own.
You can also include them in your comments. Aim for two or three hashtags.
Hashtags On Instagram
Open the Instagram app in your phone and click on the magnifying glass on your home screen:
You can browse the trending hashtags here:
When you are on the computer, you can search Instagram for hashtags by looking in the search bar like this:
Task #5. Include Visuals And Graphics In Your Social Media Messages
Graphics and visuals are extremely important when it comes to your campaign because images get way more engagement than plain message posts. Complement your messages with awesome visuals #FTW.
Animated GIFs Stand Out In Stagnant News Feeds
GIFs bring a sort of life to the page that drives more engagement and traffic.
In a recent case study at CoSchedule we found that social messages with GIFs get 22% more engagement than messages with images. Isn't that interesting?
Animated GIF messages get 167% more clickthroughs than messages with just images. Crazy awesome. Get some GIFs into your social media messages.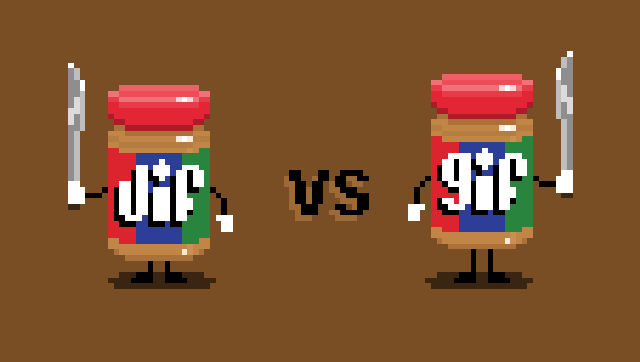 Memes Make 'Em Laugh
Memes typically rely on popular phrases, topics, ideas, and characters. Some companies and professional marketers are going their own direction with their own unique meme ideas.
You can easily make a meme that will complement your social media campaign. Take one of the things below and tie it into a message that relates with your product or campaign.
An animal that is saying human-like things.
A baby or young child saying adult things.
Scenes in movies with characters we all know and like (or don't like).
Classic quotes.
Jokes, punch lines, or funny sayings.
You can create your meme in Photoshop or Canva, or with meme tools like MemeGenerator or Memesly.
Videos For Your Campaign
Share videos of your most recent feature or product, and pin them to the top of the page in your social networks.
Here's an example from a course we recently launched:
When creating your campaign video, think about these things:
What is the most important thing that you want your audience to get from watching this video?
Do you want to record people in your video? Or do you want it to be like a slideshow of some sort with a voice over?
What kind of music should I use?
Social Media Image Sizing
When it comes to graphics on social media, sizing is important!
The very first step to creating the best social media images is by producing the correct size for each social network. You're only given a limited space to capture your audience's attention, so you'll want to use every pixel you're given.
This can get quite tricky when each network has different ratios and proportions, but if you know the posting sizes for each one, you'll be off to a great start!
Here are the recommended sizes for graphics Facebook, Twitter, Instagram, Pinterest, LinkedIn, and Google+.
Facebook: Use the 1200 x 630px image dimensions.
Twitter: Use images that are 440 x 220px.
Pinterest: Use images that are 600 x 1102px for highest engagement.
LinkedIn: Use images that are 531px wide.
Google+: Use images that are 426 x 255px.
Instagram: Use images that are 1080px wide for highest resolution.
Task #6. Plan The Posting Schedule For Your Campaign
When posting to social media for a campaign, you don't want to post too many times and you definitely don't want to miss out by sharing too little.
Follow this template for an optimal framework of how often to share your campaign:
Posting to the right times on social also goes hand-in-hand with a successful campaign. If you aren't sharing when your audience is on, then you are missing out.
Find Out When Your Facebook Audience Is Active
Check out your Facebook Analytics to find when your audience is on. Click Insights.
On the left-hand bar, click Posts.
It'll open to this page:
This will show you when your audience is the most active. It looks like this exercise shows that 3 p.m. is the peak time to post to Facebook based on our data from CoSchedule.
I'd recommend starting with the off-peak times and playing around with when you post. Test it.
In your Facebook Insights page, click Posts. You'll find out what types of messages are getting the most traffic and engagement.
Discover When Your Twitter Followers Are On
Go to Twitter Analytics.
Click on the gray bar where it says Tweets, which will bring you to this page:
In Twitter, it can be a little difficult to find the perfect times when your audience is on. Test the times and messages you write, while watching the engagement rates on your posts.
You can analyze the performance of your messages and compare them to the others in Twitter Analytics.
The optimal times to tweet on Twitter are between 12–3 p.m. on weekdays. The other peak time is at 5 p.m.
Finding Your Best Times To Post On Pinterest
Your best bet for reaching people on Pinterest is Saturdays later at night from 8–11 p.m. and Fridays at 3 p.m.
To find out more about your audience on Pinterest, go to Pinterest Analytics. You'll see this:
You'll be able to see the average monthly viewers and average monthly engaged. If you scroll down, you'll also see the different countries, genders, and languages your audience has.
Your Best Times To Post On LinkedIn
In LinkedIn, go to your company page and press on the Analytics tab at the top.
Once on this page, you'll be able to see how well your audience is engaging with your content. If you scroll down from there, you'll see more on the different kinds of engagement types and your reach.
The peak times are right before work, right after work, and during lunch breaks. That makes sense since it's a professional network where people usually work from 9–5 p.m.
Start with and test sharing to LinkedIn during the middle of the week at 7:30–8:30 a.m. and also at noon.
Best Times To Share On Google+
Timing + is a great place to test your best times to publish.
Scroll down to learn when the best days and times are when your audience is on.
Find Out The Best Times To Post On Instagram
Use Iconosquare with a free 7-day trial or you can get a membership.
The big gray round circles show when your audience is engaging most with your content. Post more at those times.
Now Follow This 3-Step Social Media Workflow Management Process
Here's how to manage your social media workflow to organize everything and crush your deadlines.
Step 1. Get Your Social Media Campaign Plan Approved
Set up a meeting with your project lead and go over it with her. If you followed the creative brief exactly how you wrote it out, you shouldn't have to re-do anything at the end.
Doing this will just help you and your team cross Ts and dot Is.
Step 2. Determine Who On Team Is Responsible For Each Task
Most companies and businesses have these roles on their team. Who is on your team? And what will each member on your team need to do to get this project ready to ship?
Make a list of the things that each team member will do and plan a time to get together with them.
Send them an email that says this (you can copy and paste this email if you like):
Step 3. Figure Out When To Complete Each Task
Since you know which roles you have on your team and what they will be doing, it's important that you sit down with them and figure out when they'll do those things.
Start by chatting with your team members to see how long it takes them to complete their tasks.
Ask them these questions to find out how long each task will take them:
How long it will take you to do your task(s)?
How far ahead of our ship date do you think you should get this done by?
Is the order of this social media workflow correct?
Walk backward from the campaign launch date.
Start with the campaign launch date. Once you've spoken to each member in your team, you'll know how long each project will take them. Then you write up your task timeline; you'll be able to give them so many days to finish their project.
This way, they'll also know when to expect the project from their team mates as well.
So if your launch date was in two weeks, you'd start there. What would need to be finished by when to make the project shippable by that date?
Manage Your Social Media Workflow For A Campaign
I'm just going to run you quickly through everything you just learned.
You now know how to launch a campaign using CoSchedule with your social media workflow. Your team members know what they need to be working on and everyone is meeting their deadlines. Your social media campaign is shippable.
You are ready to rock and roll!
Sign Up!
Join to our newsletter to get the latest