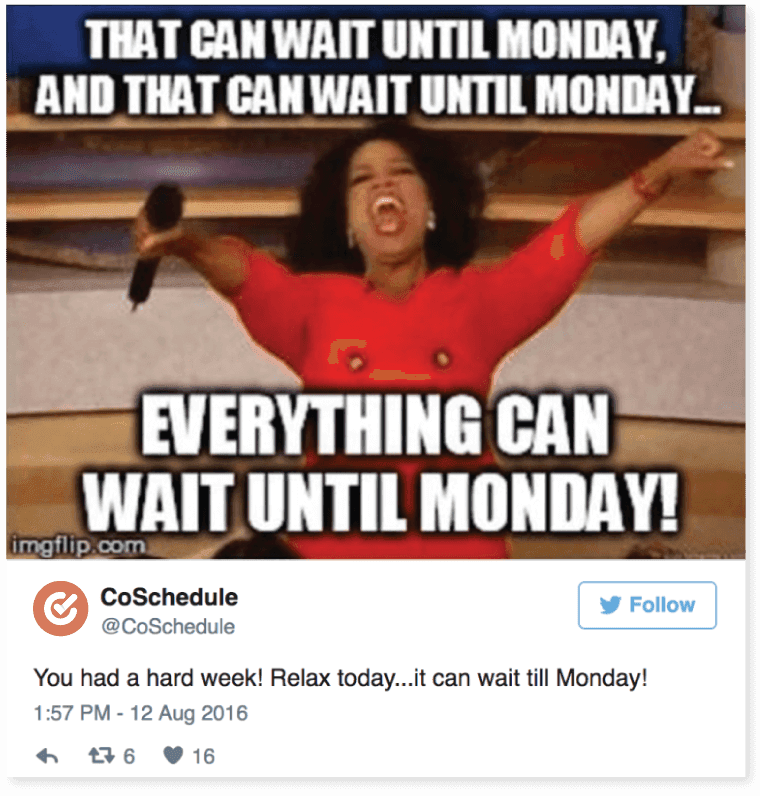 Just remember to keep the meme or GIF relevant to your company and audience!
10. Contest Posts
Encouraging people to participate in a social media contest related to your brand will boost engagement with those who are already followers. They can help you increase subscribers by requiring those who don't follow or like your page to do so in order to participate.
Be clear about your objectives and exactly how you want your audience to participate for the best outcome. Define easy, simple rules before you launch your contest.