Many businesses use gated content as a way to generate new leads. This means they use the personal information gathered and add it to a list of people they can target their outreach emails toward. Below is an example from Wishpond. It shows the form they use so customers can access their gated content.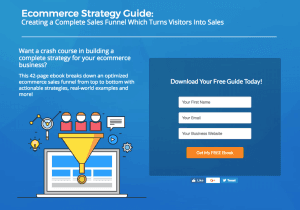 You want to make sure the gated content is something worth handing over your personal information for. Some good examples include:
Annual Reports
Courses
eBooks
Product Demos
Templates
Webinars
Gated content is a great way to get readers interested in what you have to offer. If used strategically, it can increase engagement and boost conversion rates.