Below are details about a feature or functionality that is no longer offered in new subscriptions starting after January 13, 2021.
The Social Campaign Report allows you to track all messages scheduled inside of any Social Campaign. Evaluate campaign performance across multiple networks (in one place). Unite campaign data in one report. Get access to performance metrics that help you analyze trends, identify problem areas, and continually refine your social schedule.
---
Why Would You Want To Use a Social Campaign Report?
Using a Social Campaign for your social messages helps you create, manage, and track them as a group. The Social Campaign Report helps you see how well that effort has performed. You can even compare one Social Campaign to another to see which one worked best for you.
---
To view your Social Campaign Report, go to Analytics > Social Campaign Report.
To view the stats for a specific project or campaign, click Choose a marketing campaign or project.

To compare a social campaign with another, click Add a marketing campaign or content to compare.

---
Comparing two campaigns will give a quick snapshot of engagement and display which campaign performed the best.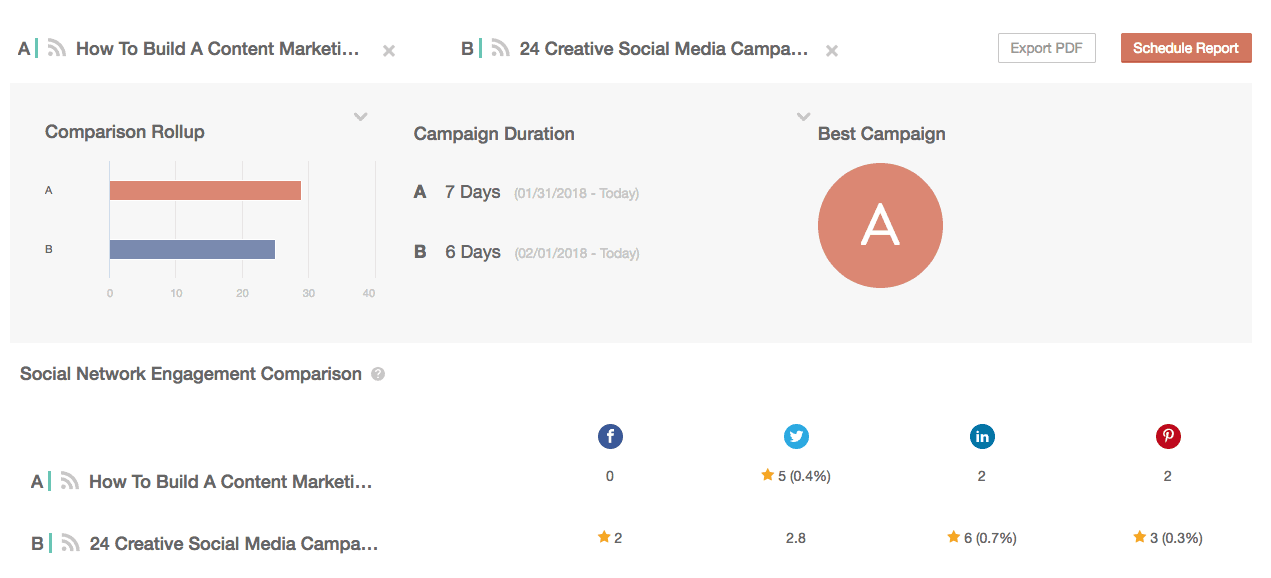 The Social Campaign Report will give an entire breakdown of the stats below for the attached campaigns.
CoSchedule currently includes information from Social Profiles for the networks whose engagement we track:
Facebook Pages and Groups
Twitter
Pinterest
Instagram Business
LinkedIn Company
Engagement Rollup
In this section, view the average engagement, total engagement, messages sent, and top message type for your social campaign.

Engagement Growth
Review the number of social messages you publish along with the number of engagement over the course of your campaign.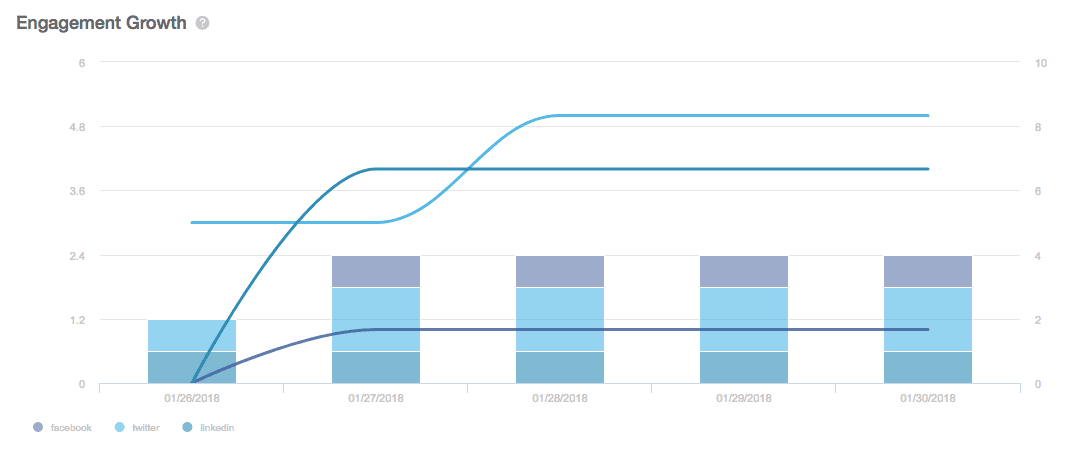 Engagement Rate Roadmap
Identify trends within your campaign using engagement rate trend lines for each social network.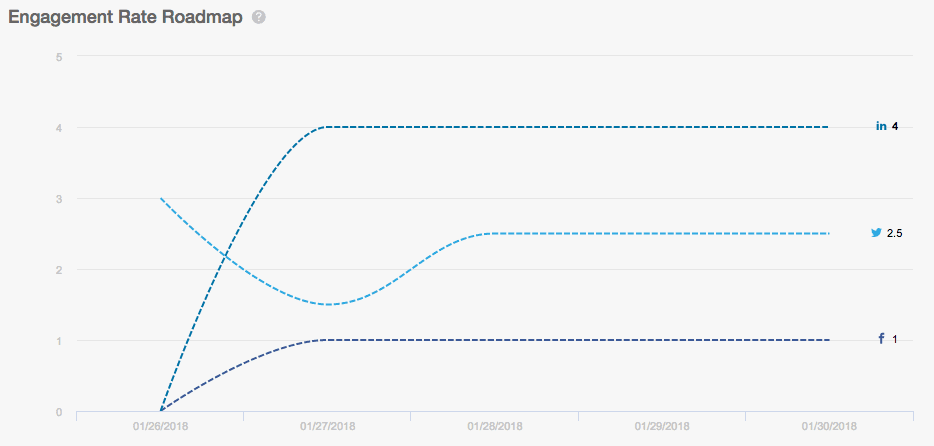 Engagement Timeline
View the number of likes, comments, and shares per social network inside of your social campaign.

Engagement by Interaction
Get a breakdown of social engagements (likes, comments, shares) for each social network plus insight into your top performing social channel.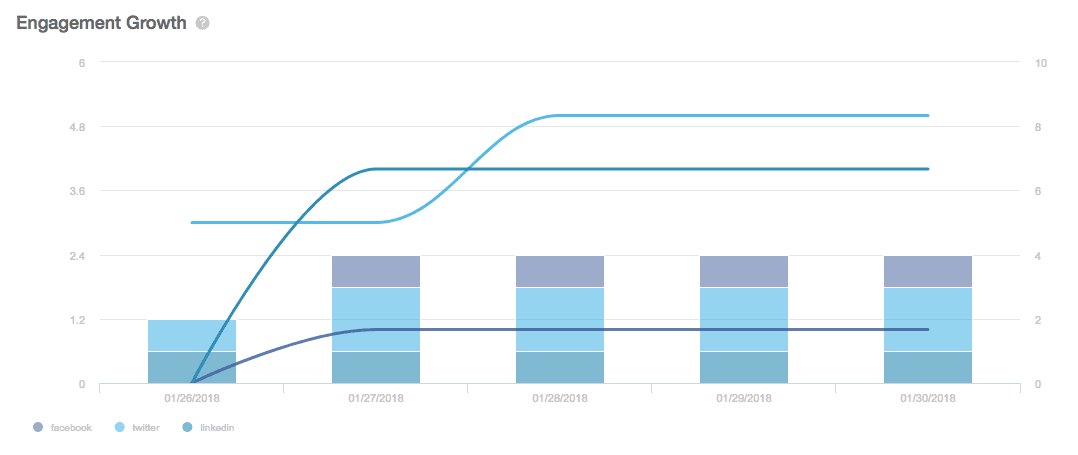 Account Performance
Get an engagement breakdown for every social profile used through your campaign.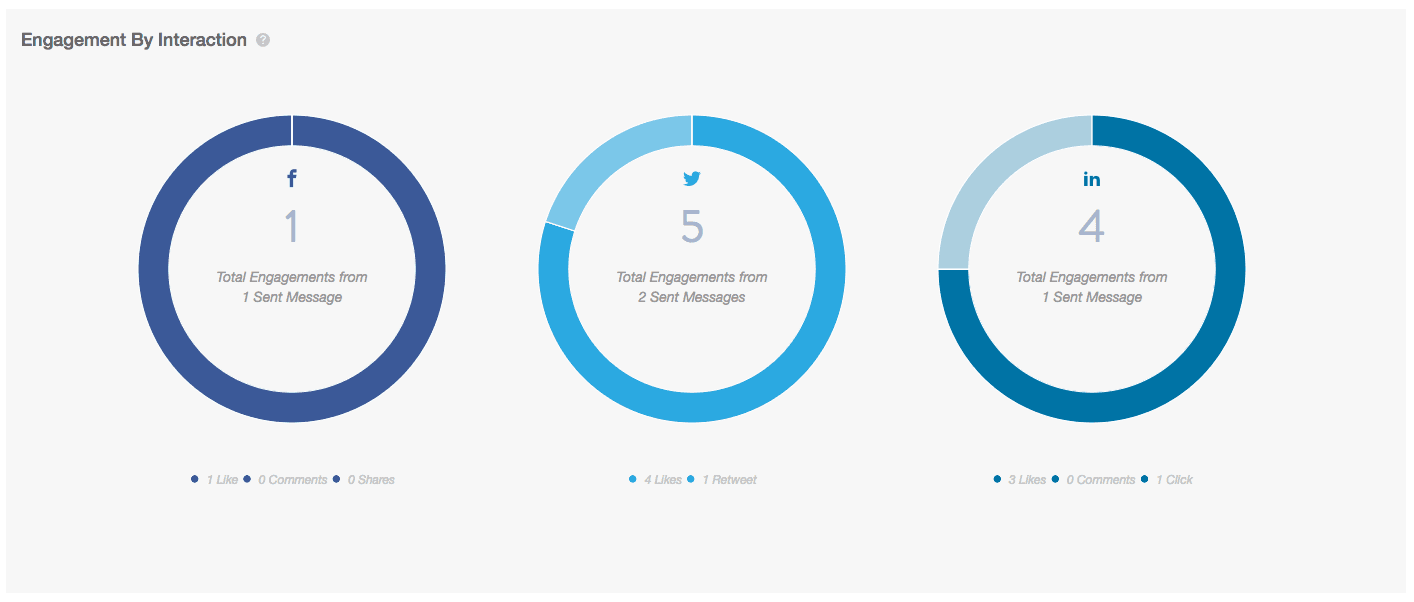 Top Messages
View the social messages with the most engagement over the duration of your campaign.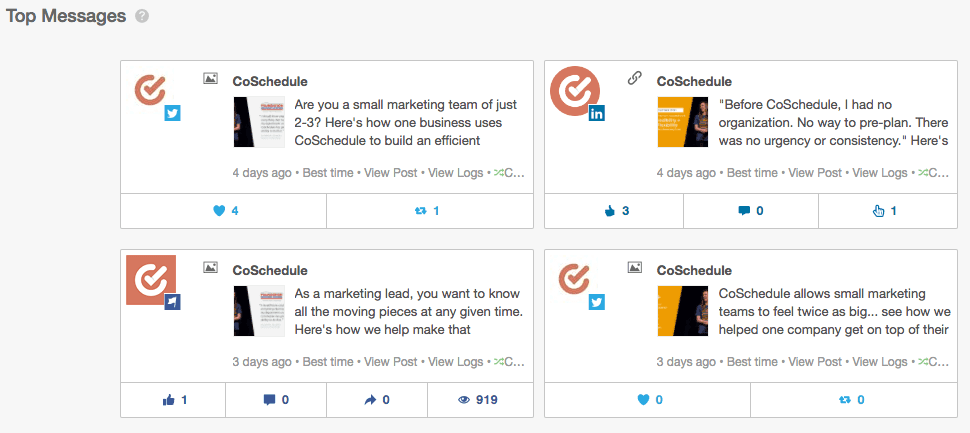 Shares Across The Web
Track the number of times your campaign URL has been shared on Facebook, LinkedIn, Pinterest, and Google+.

Do you have any specific feedback for us?
We appreciate any feedback you're willing to share.