Project reports allow you to generate custom reports for stakeholders to prove marketing value in an easy-to-read spreadsheet or PDF. Then save these reports to reuse them or schedule them to automatically deliver updates to stakeholders on a regular basis.
---
To access the Project Report, to Analytics > Project Report.
Filter your projects by Type, Tags, Color Labels, Statuses, Marketing Campaigns, Team Members, Publish Date or Creation Date, or select one of our example reports.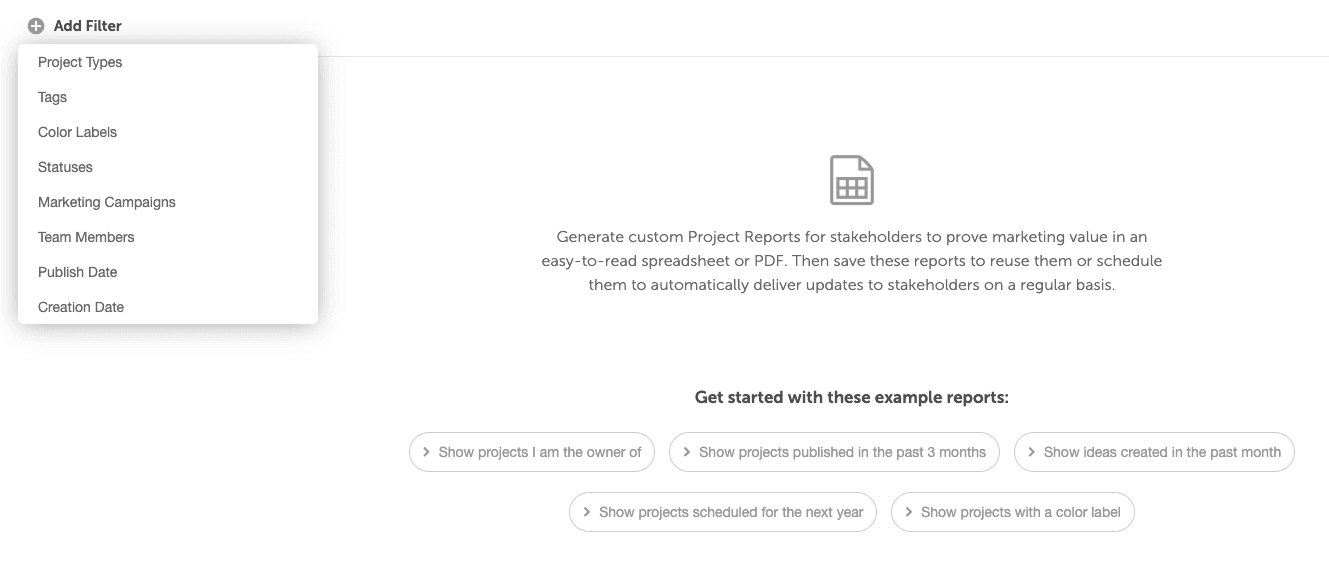 Once filters are selected, a list of projects will be displayed.  Receive a full breakdown of each project that pertains to your selected filters.

To add additional filters, click Add Filter.

Save any report by clicking Save Report then Save New Report View.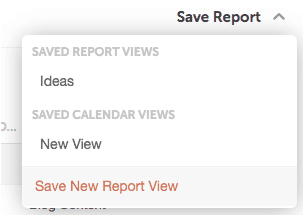 Edit any saved report by hovering over the name, then click 

.
Export any report as a PDF, CSV, or set scheduled times by clicking Share.
Do you have any specific feedback for us?
We appreciate any feedback you're willing to share.