Below are details about a feature or functionality that is no longer offered in new subscriptions starting after January 13, 2021.
Access top-of-the-line social profile reports from the same tool you use to schedule your social promotion. Use real-time data to make updates to your social strategy, so you can continue to drive results. Connect with your audience and create posts that stand out.
---
Why Would You Want To Use a Social Profile Report?
If you are interested in how the messages on your Facebook, Twitter, Pinterest, Instagram, or Linkedin Company Pages are performing, then you'd be interested in the Social Profile Report. You can learn when your messages were sent and when they performed the best. You can also see your best messages and add them to ReQueue. You can gain some insight into your audience and the best way to reach them!
---
To access your Social Profile Reports, go to the Analytics Dashboard.
Choose the Social Profile Report you want to view. CoSchedule currently allows Social Profile Reports for the networks whose engagement we track:
Facebook Pages and Groups
Twitter
Pinterest
Instagram Business
LinkedIn Company
Choose the social profile you want to view a report for then select a timeframe.

The Social Profile Report will display what day most posts were sent on, average posts sent per day, and total posts sent.

View charts displaying how many messages were sent for each day and highlight how many messages were scheduled by ReQueue.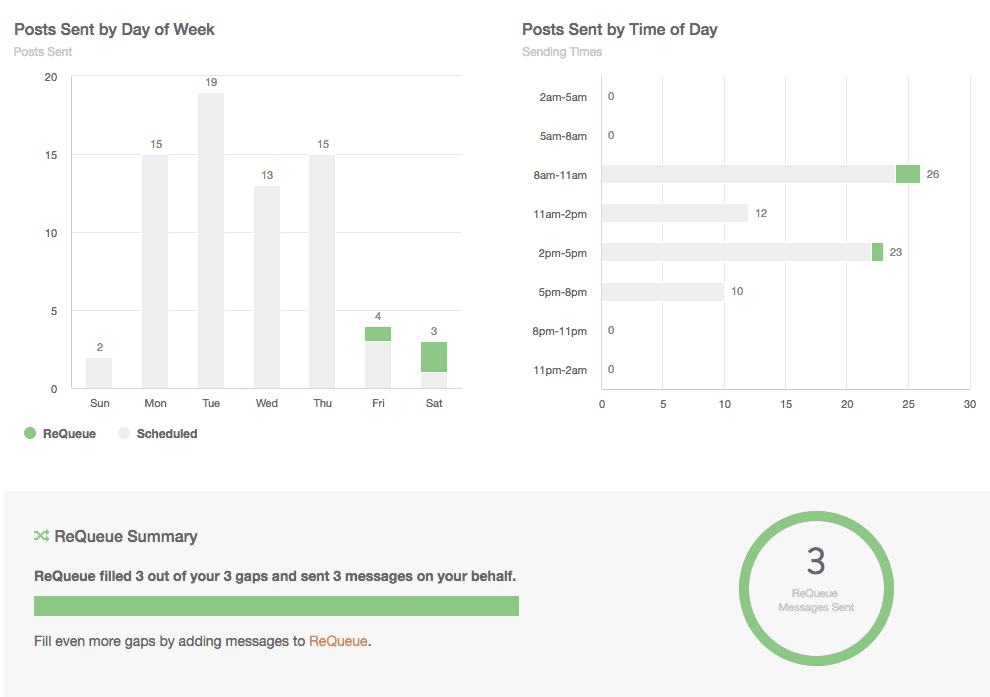 Each report will display the day, time, and message type of your most engaging posts.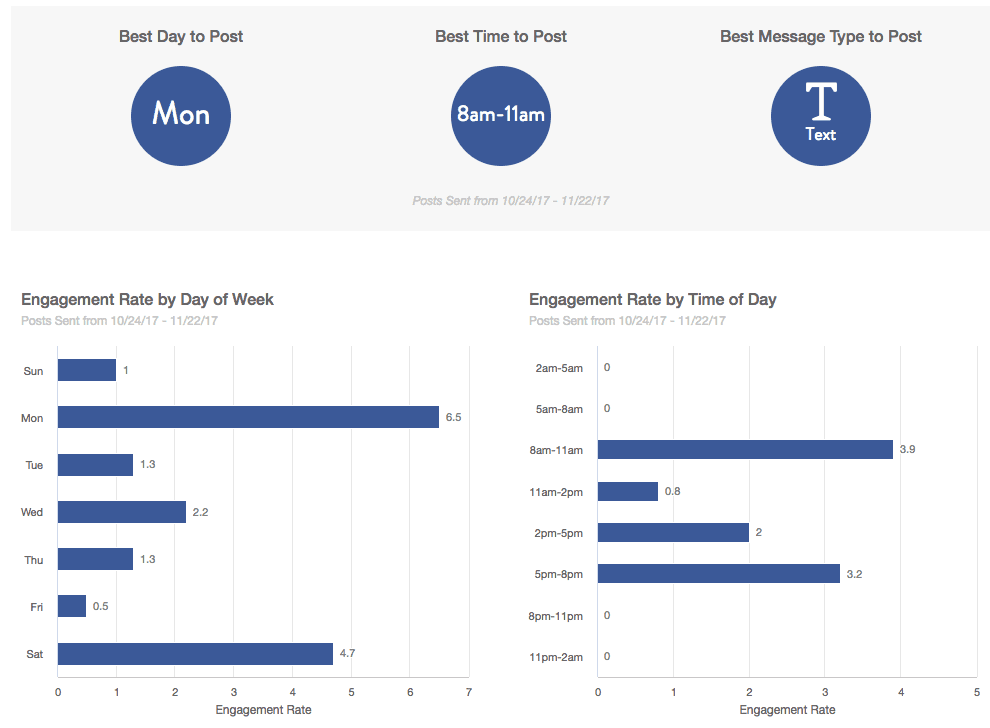 See what post type resonates with your audience and see the growth percent connected to the date range you have chosen.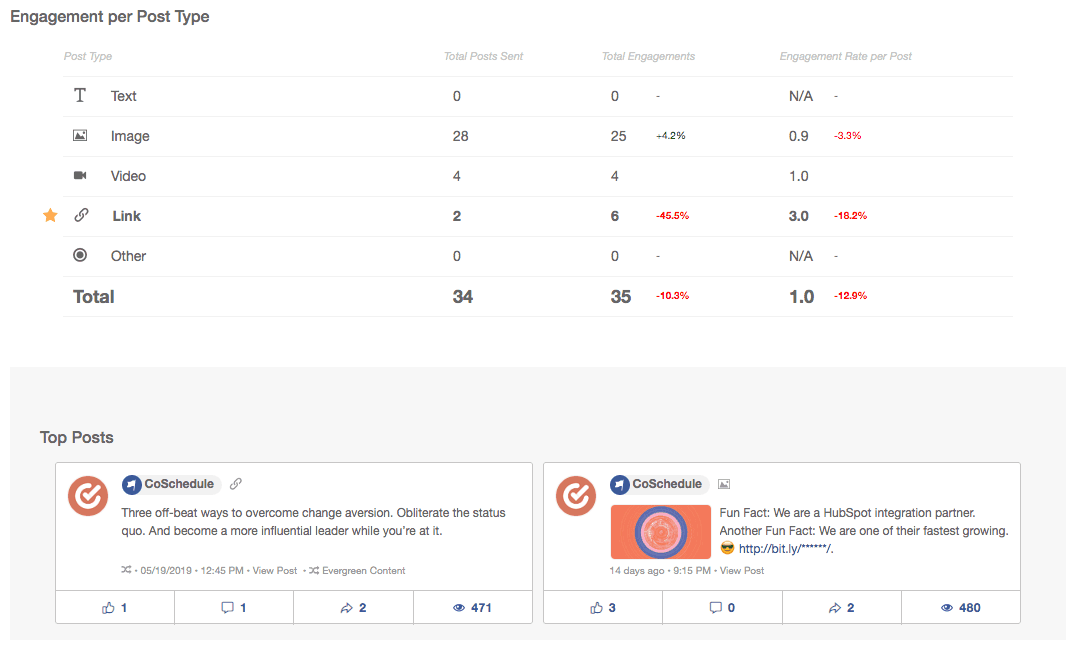 At the top of every Facebook and Linkedin Company social profile report, view the impressions and impressions rate for your posts.

Organic Impressions: The number of times your content was displayed in a user's News Feed, ticker, or on your page.
Paid Impressions: The number of times your paid content was displayed.
Viral Impressions: The number of times content associated with your page was displayed in a story published by a friend. Stories can include liking, commenting or sharing on your page, answering a question or responding to an event.
Other Impressions: This is a catch-all section for impressions that don't fall under Organic, Paid, or Viral.
Do you have any specific feedback for us?
We appreciate any feedback you're willing to share.