Below are details about a feature or functionality that is no longer offered in new subscriptions starting after January 13, 2021.
Know the success of social messages scheduled by your connected social profiles with the Social Engagement report.
---
Why Would You Want To Use the Social Engagement Report?
The individual Social Profile Reports provide great information on your messages for a particular Social Profile, but if you want to know how your efforts are performing across the platforms you'll want to take a look at your Social Engagement Report.
---
To view your Social Engagement Report, open the left-hand menu in CoSchedule and go to Analytics > Social Engagement Report.
To begin, choose the filters that you want to apply to your report. You have options to filter by Social Profiles, Project Types, Tags, and/or Color Labels. You can combine filters to focus your report on the data of interest to you.
CoSchedule currently allows Social Engagement Reports for the networks whose engagement we track:
Facebook Pages and Groups
Twitter
Pinterest
Instagram Business
LinkedIn Company

You can also select a date range by either choosing one of the predefined ranges (such as "Last 30 days" or "Last 3 months") or select specific dates by clicking on the dates shown in the fields.

To save your report template, click Save Report in the upper right corner.
Engagement Rollup
In this section, view the average engagement, total engagement, messages sent, and top message type for your report.

Engagement Growth
Review the number of social messages you publish along with the number of engagement over the course of your report.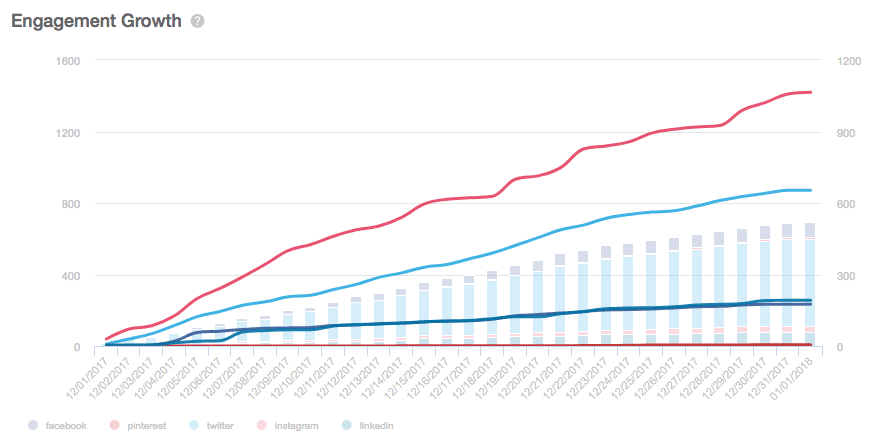 Engagement Rate Roadmap
The Engagement Rate Roadmap will identify peaks and valleys across engagement rate trend lines for each social network.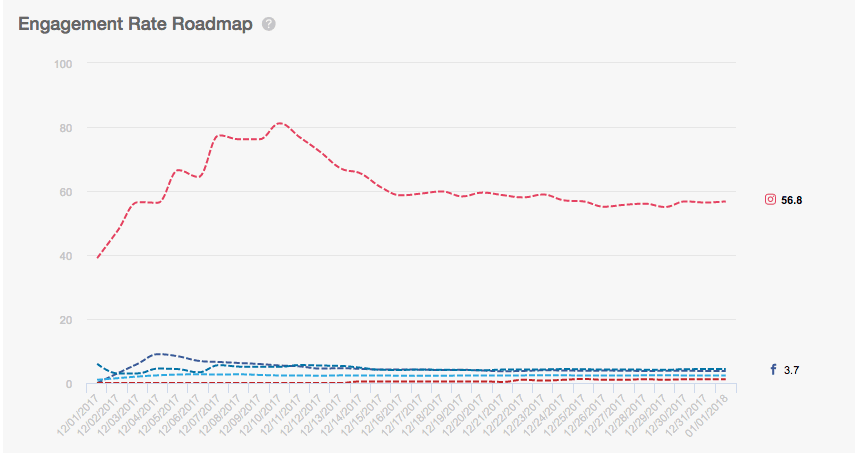 Engagement Timeline
The Engagement Timelines will allow you to review the number of likes, comments, and shares on supported networks related to the number of messages sent during the selected date range.

Engagement by Interaction
Get a breakdown of social engagements (likes, comments, shares) for each social network plus insight into your top performing social channel.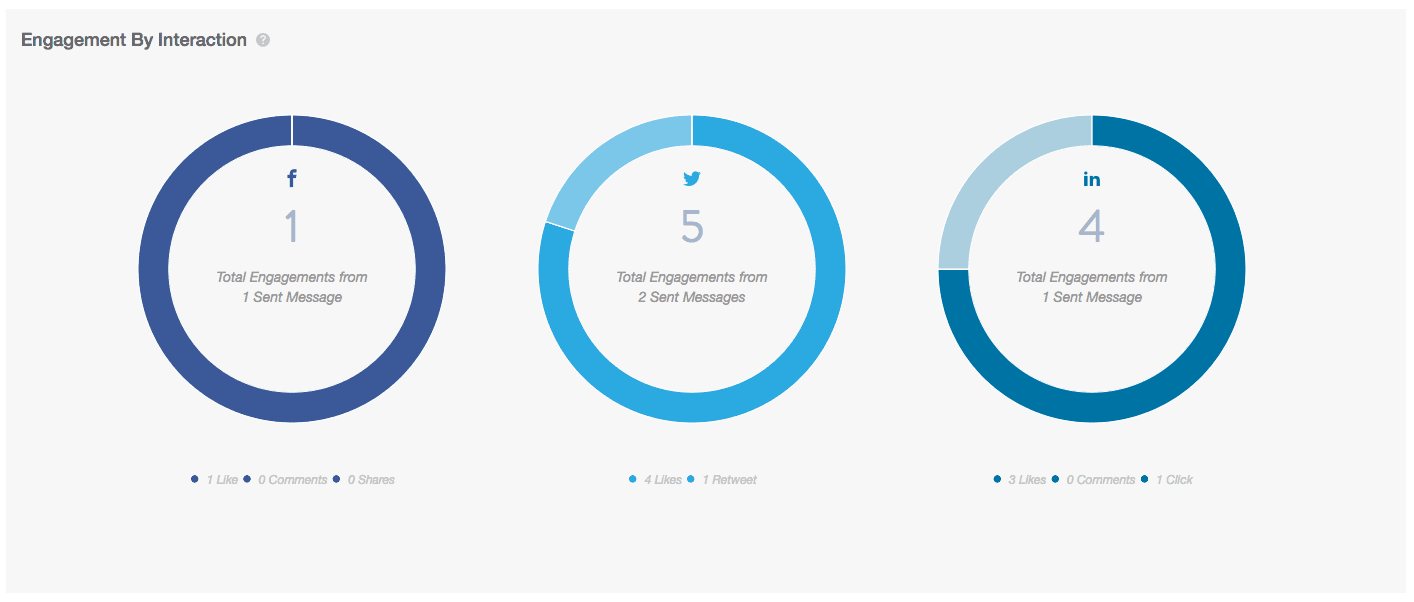 Profile Performance
Get an engagement breakdown for every social profile used in your report.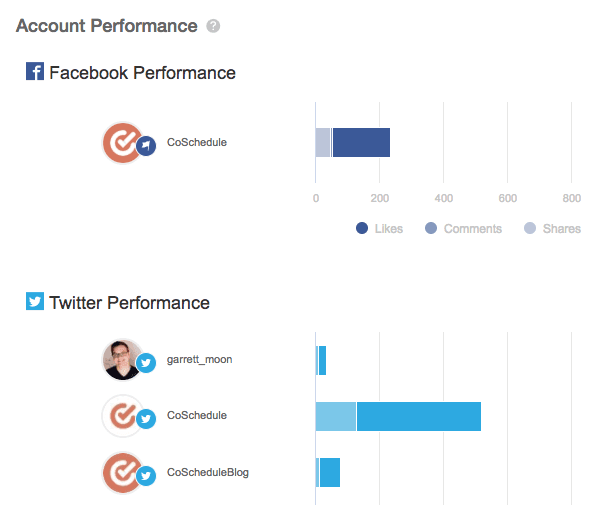 Top Messages
View the social messages with the most engagement over the duration of your report.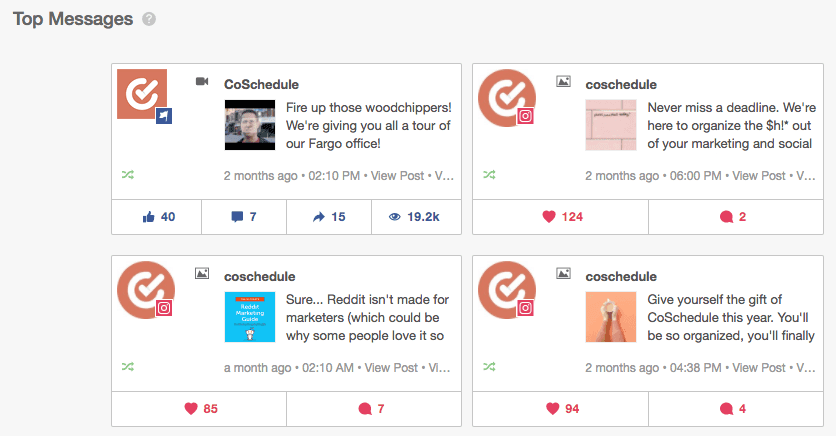 Do you have any specific feedback for us?
We appreciate any feedback you're willing to share.