The Assets Organizer allows you to maintain control of your brand assets and quickly find the files you need to get work done using an asset library designed for marketing teams.
---
Accessing Assets Organizer
To access all of your files, click Assets in the left-hand menu.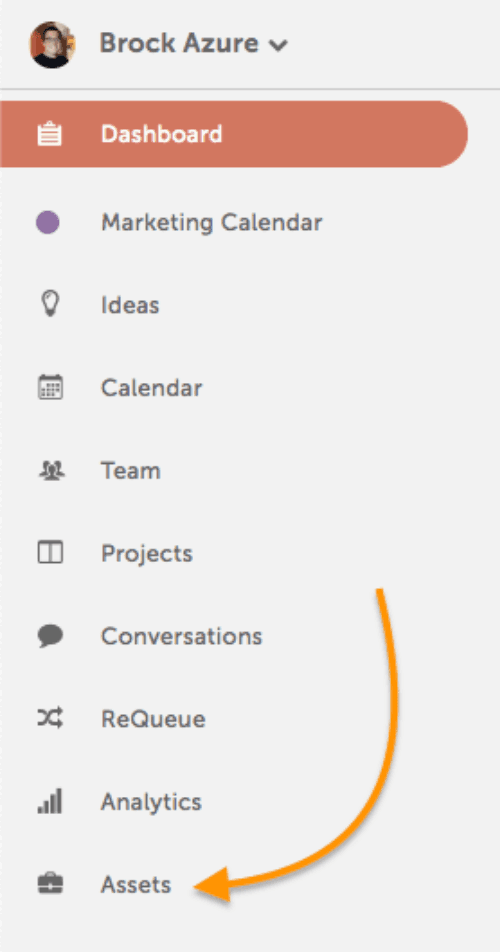 Inside the Assets Organizer, there will be two default folders; Projects and Trash.  view or create folders by clicking New Folder. Folders are used to store files and images to be shared with your team.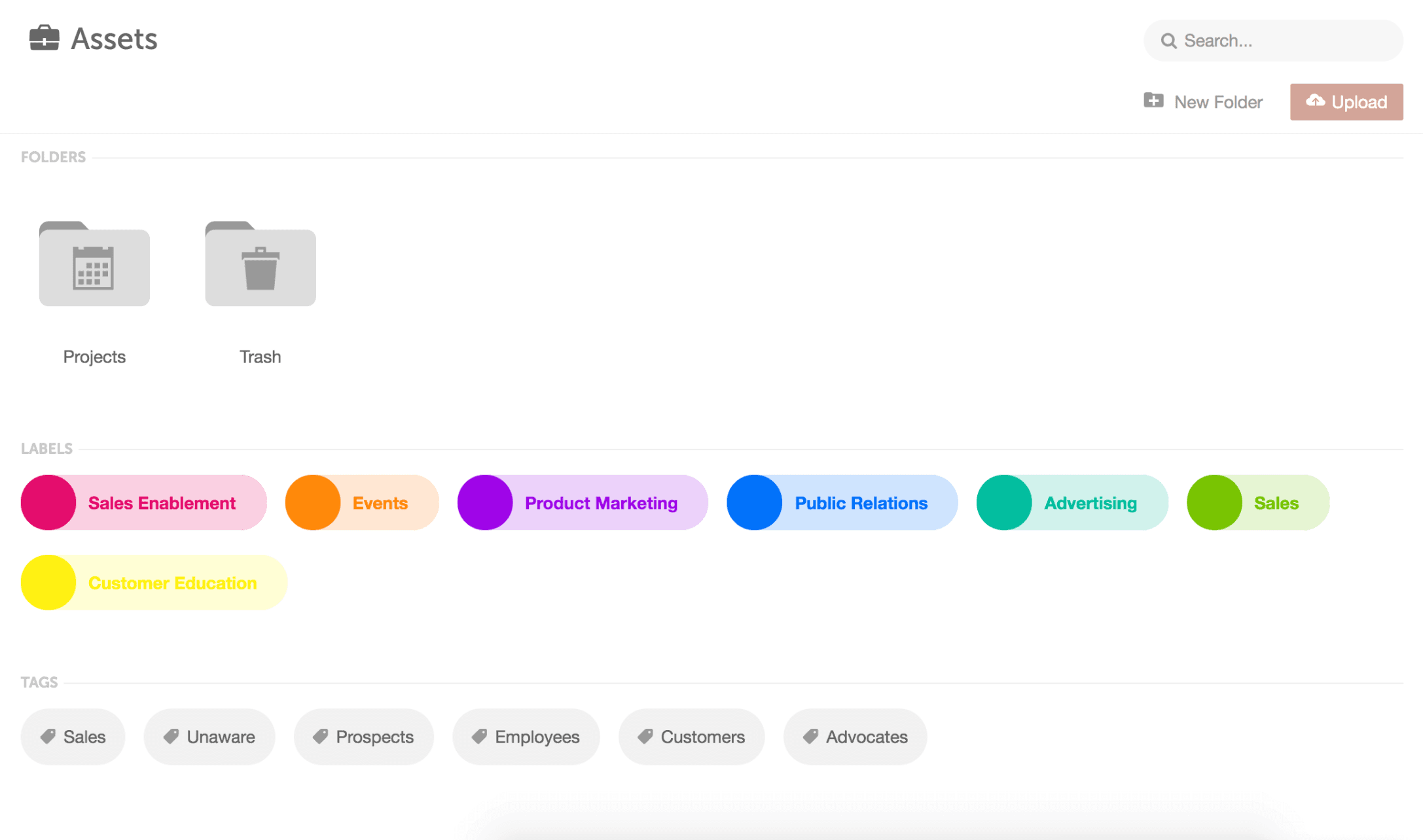 ---
Accessing Projects in Assets Organizer
The Projects folder contains every project that is created inside of your CoSchedule environment. You can search for specific files, folders, or filter all of your projects.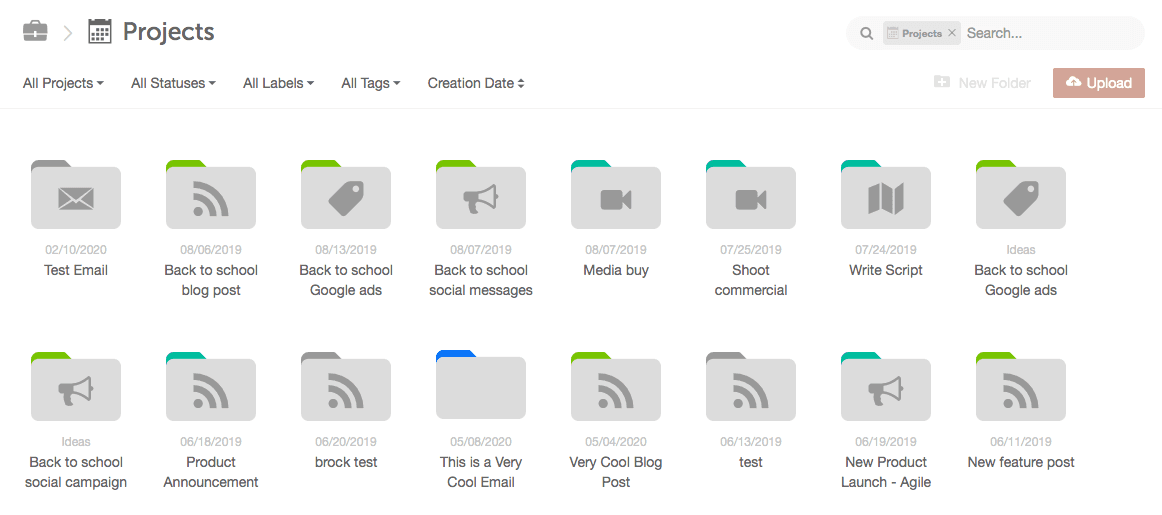 To see the files added to a project, double-click the project.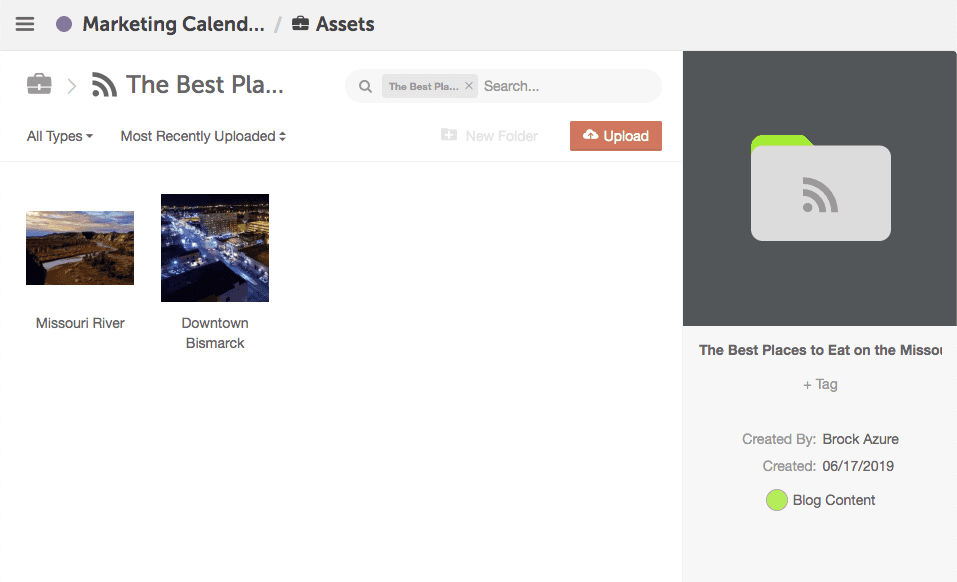 View, Upload, Edit, or Move to Trash any file inside of your Project.
---
Filter Files and Folders in Assets Organizer
Filter options will be at the top of the Projects page.

Filter your Projects by:
Project Type
Status
Color Label
Tag
Sort by Creation Date or File Name
Project Folders and File Folders will also have filter options.

Filter by Project Folders or File Folders by:
File Type
Sort by Creation Date or File Name
Do you have any specific feedback for us?
We appreciate any feedback you're willing to share.