Restoring files from Trash within the Assets Organizer will allow you to bring back previously Trashed files to its original folder.
To restore a file from your trash, select the file then click 

. In the file options, select Restore. The file will be moved back to its original location.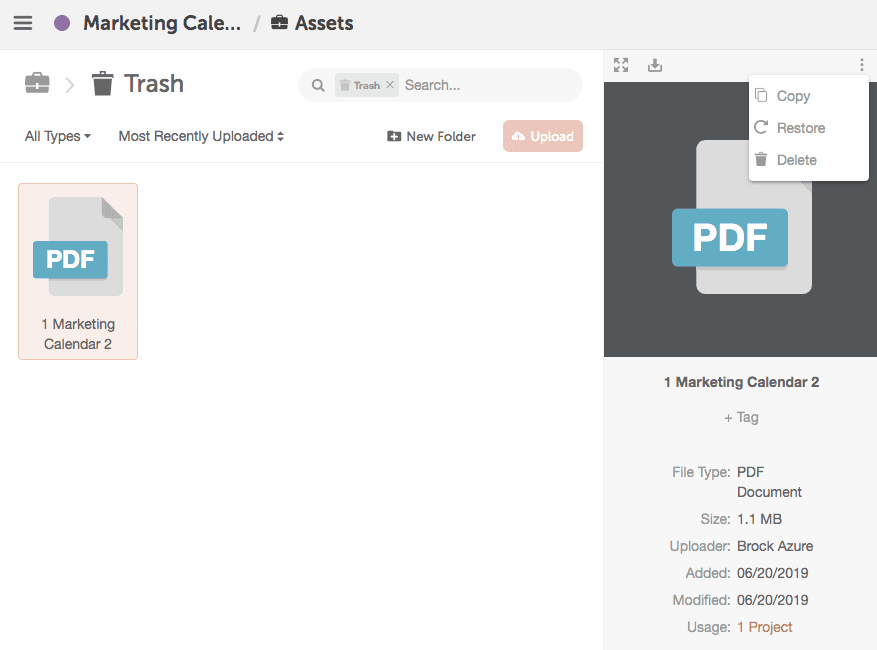 Do you have any specific feedback for us?
We appreciate any feedback you're willing to share.