Upload New Versions of Files in Asset Organizer
Asset Organizer allows you to track and upload new versions of a file. To upload a new version of a file, click the file, then select the file options menu. In the file options menu, click 
New Version
.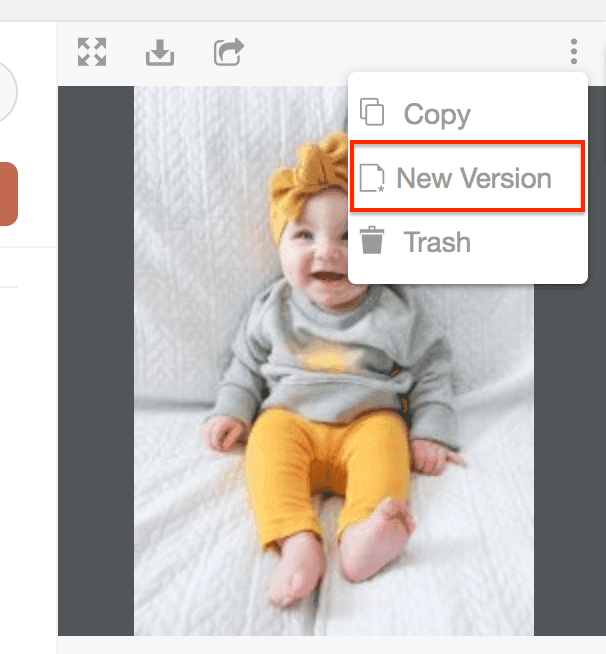 Select the file you want to upload. When finished, click 
Open
 or 
Upload
. In the file details, you will be able to see all versions in the "Modified" section. To view all versions, click 
Versions
.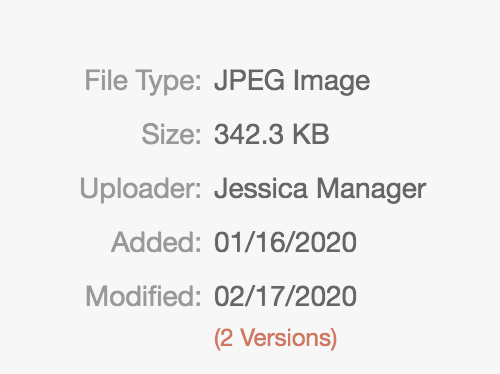 The file preview page will open. The file history will display on the right-hand side. View or Download any version of the file.