While navigating Asset Organizer, uploading new files will be straightforward. Inside any Folder or Project Folder, click Upload.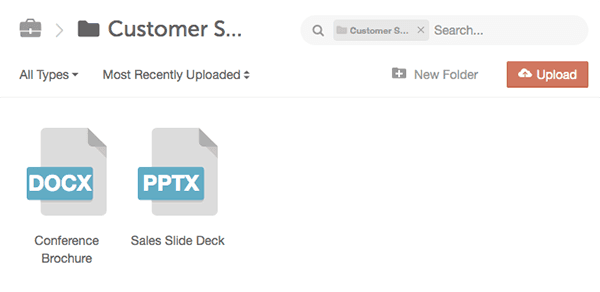 Select the file(s) you want to upload. You can select multiple files for upload by holding the Command(Mac) or Control(Windows) key while selecting files. When finished, click Open or Upload.
Note: Files uploaded to CoSchedule must be under 1 GB.
Do you have any specific feedback for us?
We appreciate any feedback you're willing to share.