Inside the Assets Organizer, you can search for Folders or Files. To search for an Asset item, type in the name of the file or folder and click Enter. Any item with the name will populate in the Search results.

When inside a folder, the folder will appear inside the search field. This allows you to refine your searches within the specific folder. To search the entire Assets Manager, remove the folder pill.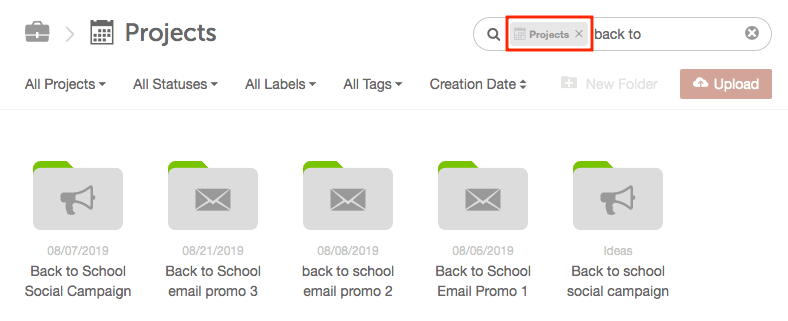 You can refine search results with Filters.

Do you have any specific feedback for us?
We appreciate any feedback you're willing to share.