Managing your marketing team's images, videos, and documents inside of Asset Organizer has never been easier.
---
Upload Files
To upload an image, video or document, click Upload. (In any Attachment, Discussion thread, or social message.) In the file manager, click Upload a File.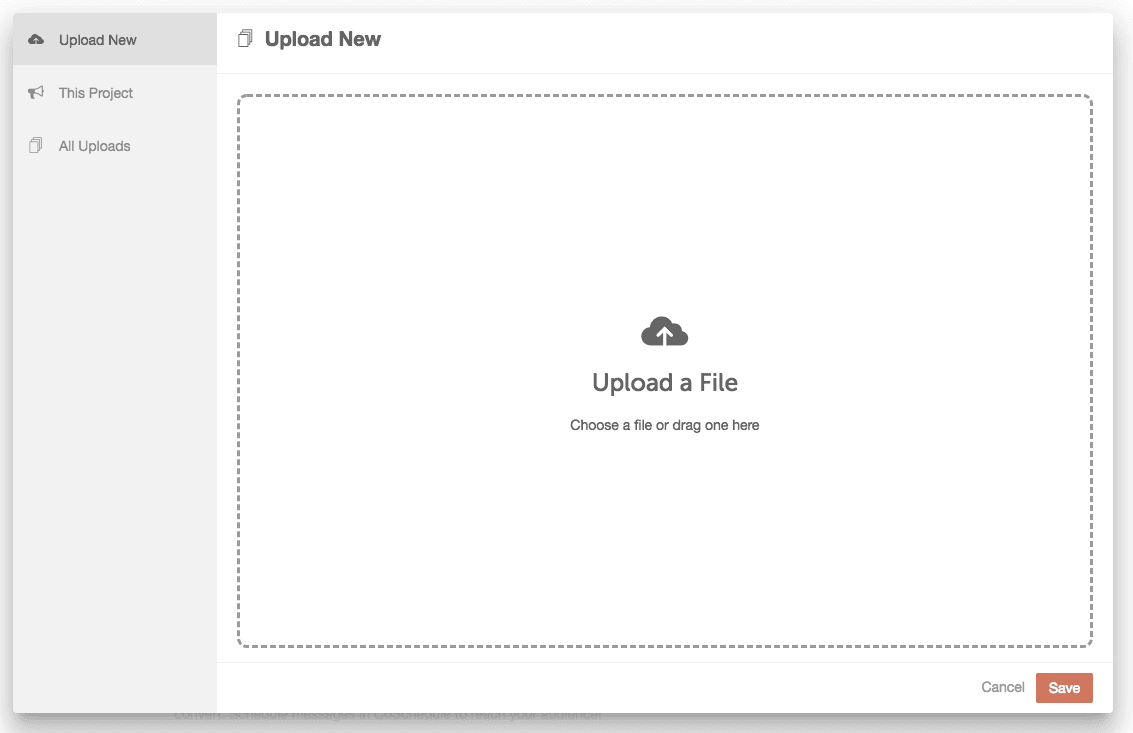 Once uploaded, the file(s) will be located in the "This Project" tab. To add a file, select the file then click Save.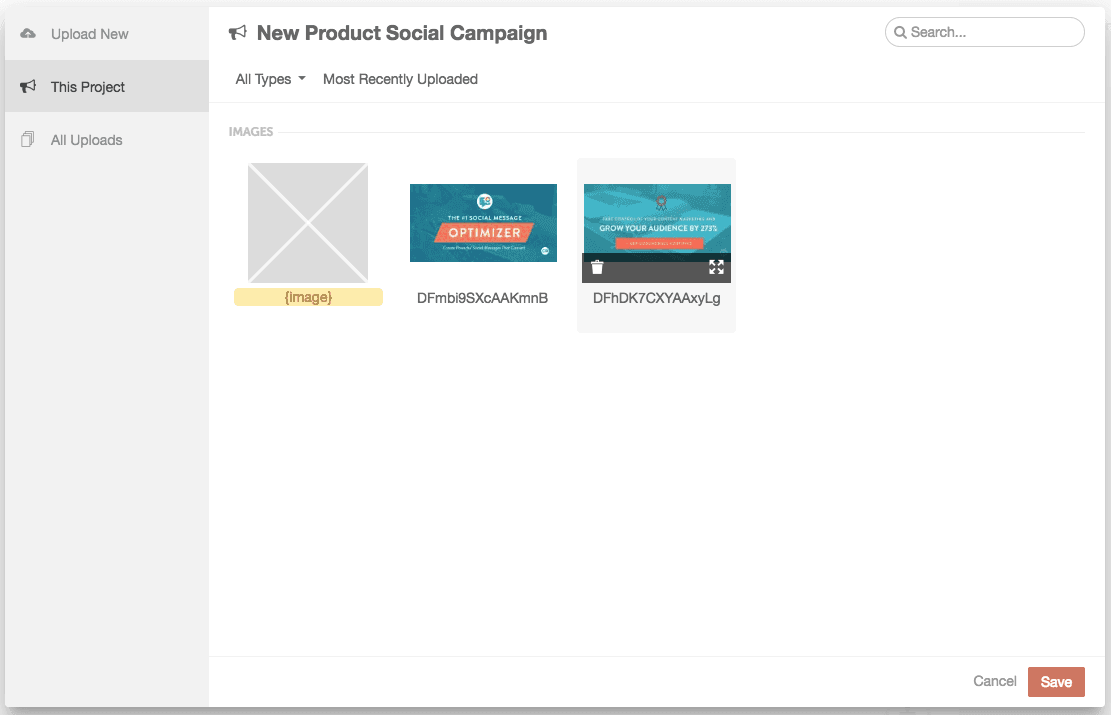 ---
Manage Files in Media Library
Once you have opened the Media Library from your project, you can view files associated the current project or view all the files that you have uploaded across all projects and messages.
Note: If you work with WordPress, CoSchedule's Asset Organizer is different than WordPress' Media Library.
Filtering Options
You can choose to show only certain types of files that have been uploaded or rearrange the files based on their name or when they were uploaded.
File Types
You can choose to show only documents, images, videos, or other types of files.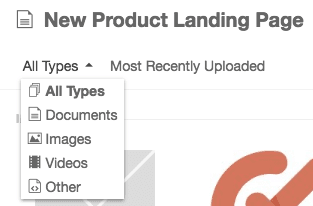 Recency or Alphabetized
You can rearrange the images in your media library based on when they were uploaded or alphabetically based on the file name (either ascending or descending).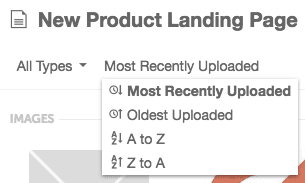 To search for a file, type the file's name in the Search… field.

To delete a file, click 

. To expand an image, click 

.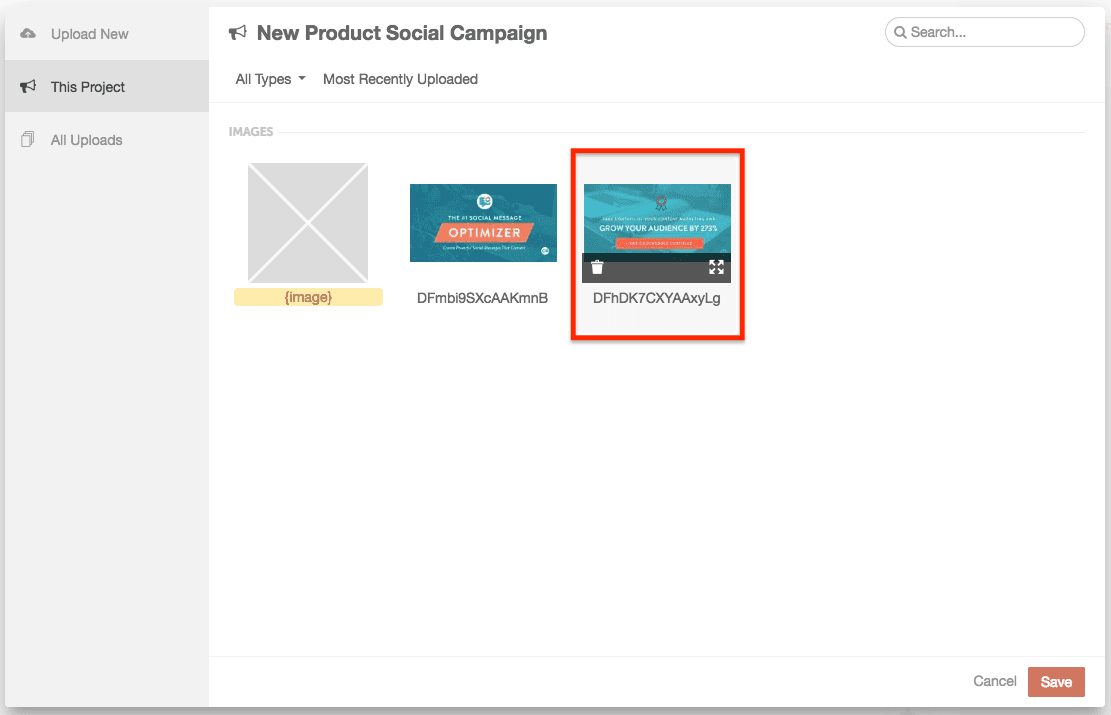 Do you have any specific feedback for us?
We appreciate any feedback you're willing to share.