Restoring files from the Trash will allow you to bring back previously Trashed files to its original folder.
To restore a file from your trash, select the file then click 

. In the file options, select Restore. The file will be moved back to its original location.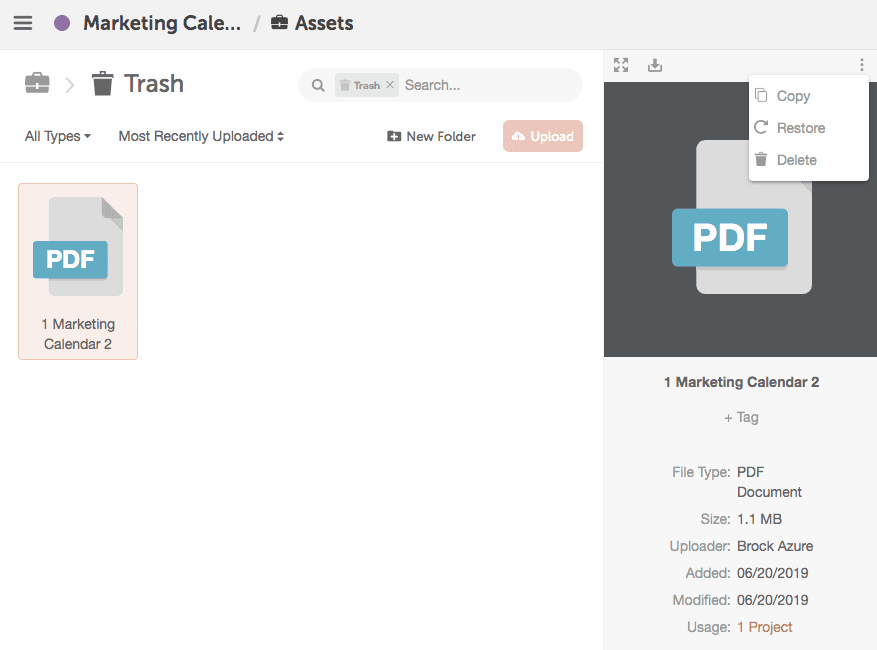 Was this article helpful?
Click on a star to rate it.
Average rating / 5. Vote count:
No votes so far! Be the first to rate this post.
Thank you for your rating!
Please let us know if there's any additional feedback you'd like to give.
Thank you for your feedback!