Inside the Assets Manager, you can search for Folders or Files. To search for an Asset item, type in the name of the file or folder and click Enter. Any item with the name will populate in the Search results.

When inside a folder, the folder will appear inside the search field. This allows you to refine your searches within the specific folder. To search the entire Assets Manager, remove the folder pill.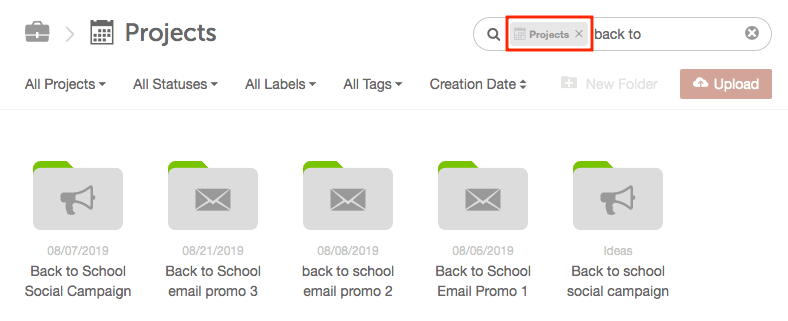 You can refine search results with Filters.

Was this article helpful?
Click on a star to rate it.
Average rating / 5. Vote count:
No votes so far! Be the first to rate this post.
Thank you for your rating!
Thank you for your feedback! If you have any additional feedback, please email us at support@coschedule.com.
Thank you for your feedback!