While navigating the Asset Manager, uploading new files will be straightforward. Inside any Folder or Project Folder, click Upload.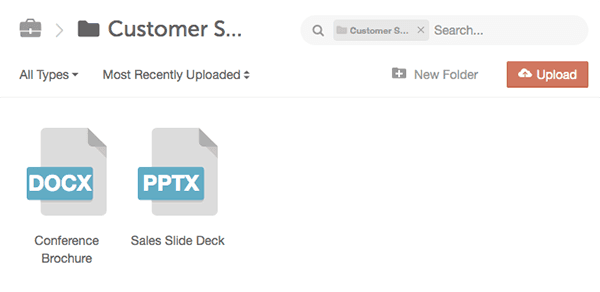 Select the file(s) you want to upload. You can select multiple files for upload by holding the Command(Mac) or Control(Windows) key while selecting files. When finished, click Open or Upload.
Note: Files uploaded to CoSchedule must be under 1 GB.
Was this article helpful?
Click on a star to rate it.
Average rating / 5. Vote count:
No votes so far! Be the first to rate this post.
Thank you for your rating!
Thank you for your feedback! If you have any additional feedback, please email us at support@coschedule.com.
Thank you for your feedback!