We understand that not every project has a scheduled date. With the Idea Bin, you've got a convenient place to brainstorm and flesh out Projects before they hit the calendar. When you're ready to put those Ideas into action, simply drag them to your calendar to get them scheduled.
---
Create New Ideas
To create a new idea, open Ideas by clicking

. Create a project or social message by clicking "+". Every project or social message created in Ideas will be unscheduled.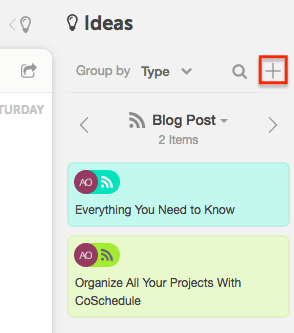 ---
Sorting Ideas
Inside Ideas, projects will be sorted by different groups. Select the way that you'd like to view your Ideas.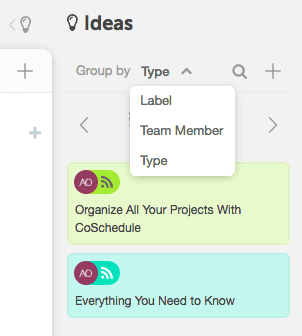 Search for any Idea by the title of the Project.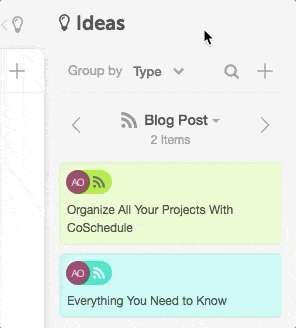 In addition to the search options inside of the Idea Bin, you can also use Saved Calendar Views to filter what you see. When you apply a Saved Calendar View, it will also filter Ideas to help you focus in on what you want. If you use the search to find a Project, that will override the filters in place.
Schedule Your Drafts
To schedule an Idea, drag the Project to a specific date on the calendar.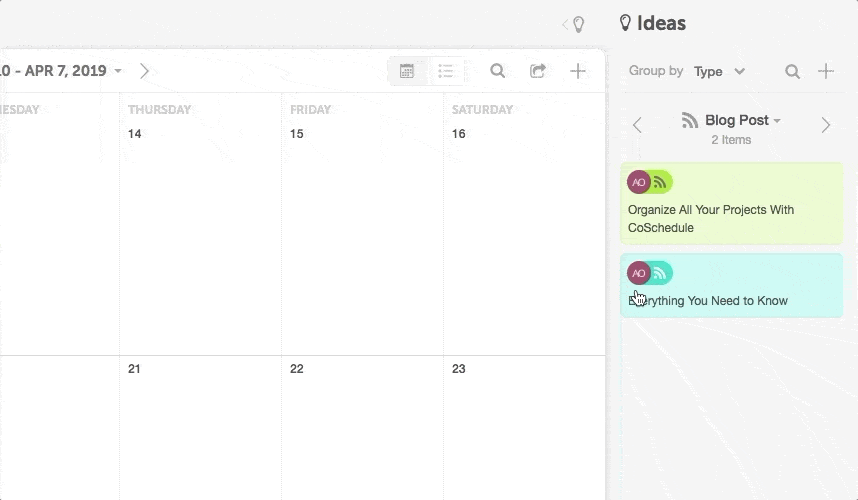 Or click into the Project and select a scheduled date.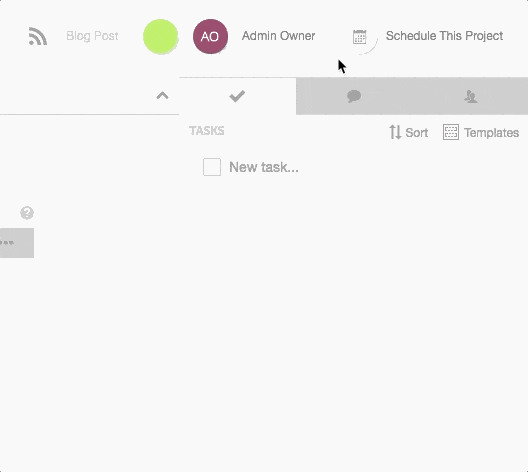 Do you have any specific feedback for us?
We appreciate any feedback you're willing to share.