With the built-in Email Subject Line Tester, planning emails inside of your calendar just got that much easier. Write email subject lines that drive more opens, more clicks, and more conversions.
To use the Email Subject Line Tester, create a new MailChimp project or Email Marketing project on your calendar.
Once your project is created you can begin to test out email subject lines that pertain to your project.

Once your email subject line is added. The subject line tester will grade your headline by:
Words That Increase Opens
Words That Decrease Opens
Characters, Words, & Emojis.
Numbers Present
At any time, click Full Analysis to view a full breakdown of your subject line.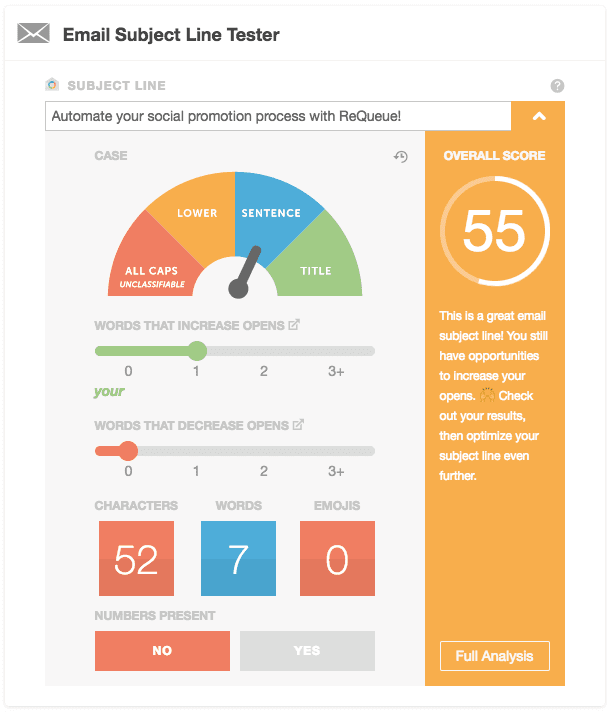 Do you have any specific feedback for us?
We appreciate any feedback you're willing to share.